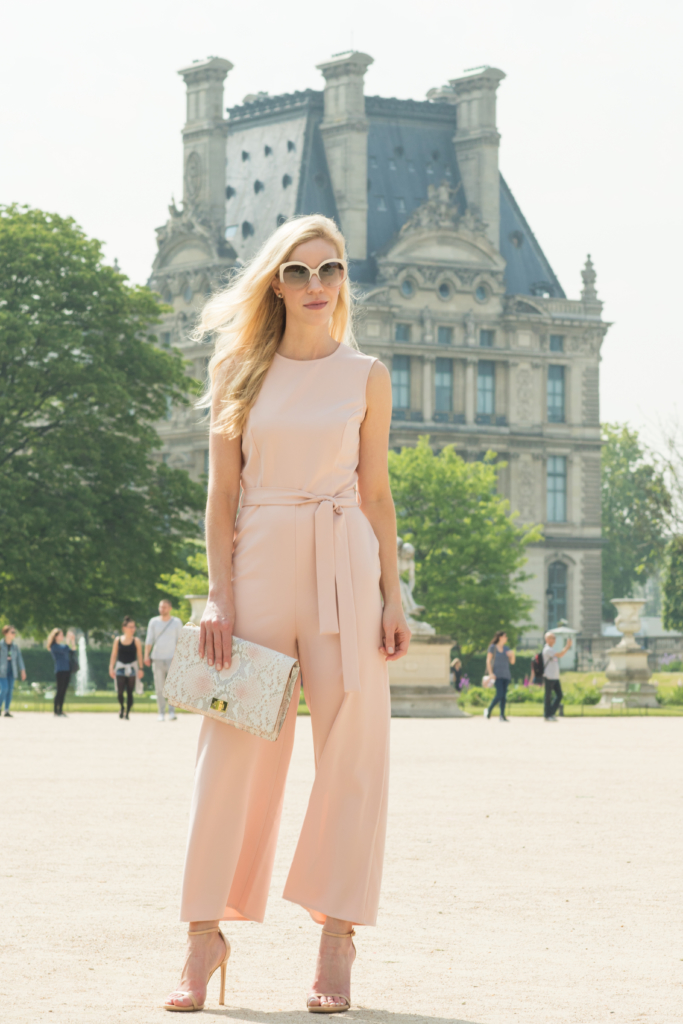 Happy Monday! This was the first weekend in awhile that I haven't taken blog photos, and I was surprised by how much free time I had! Since my husband was out of town and the weather was absolutely gorgeous, I made my way to Centro for a little window shopping on Saturday, then spent practically all of yesterday baking like a crazy person. I made lemon cream cheese cookies, strawberry bars, and froze some chocolate chip cookie dough for later. Baking has always been one of my favorite hobbies, and since I hardly ever have time to do it anymore, I definitely take advantage of the opportunity to do so whenever possible. I also enjoy sharing homemade treats with friends and it gives me another excuse to try some of the recipes I've been finding on Pinterest (my feed on there basically only consists of fashion and incredibly decadent desserts!)
Moving on to today's look: I still have a few more outfits from Paris to share this week, and this shoot from the garden area outside the Louvre museum was one of my favorites. We really got lucky with the weather when we were there—have any of you heard about the crazy flooding they've had? The Seine is higher than it has been in thirty years!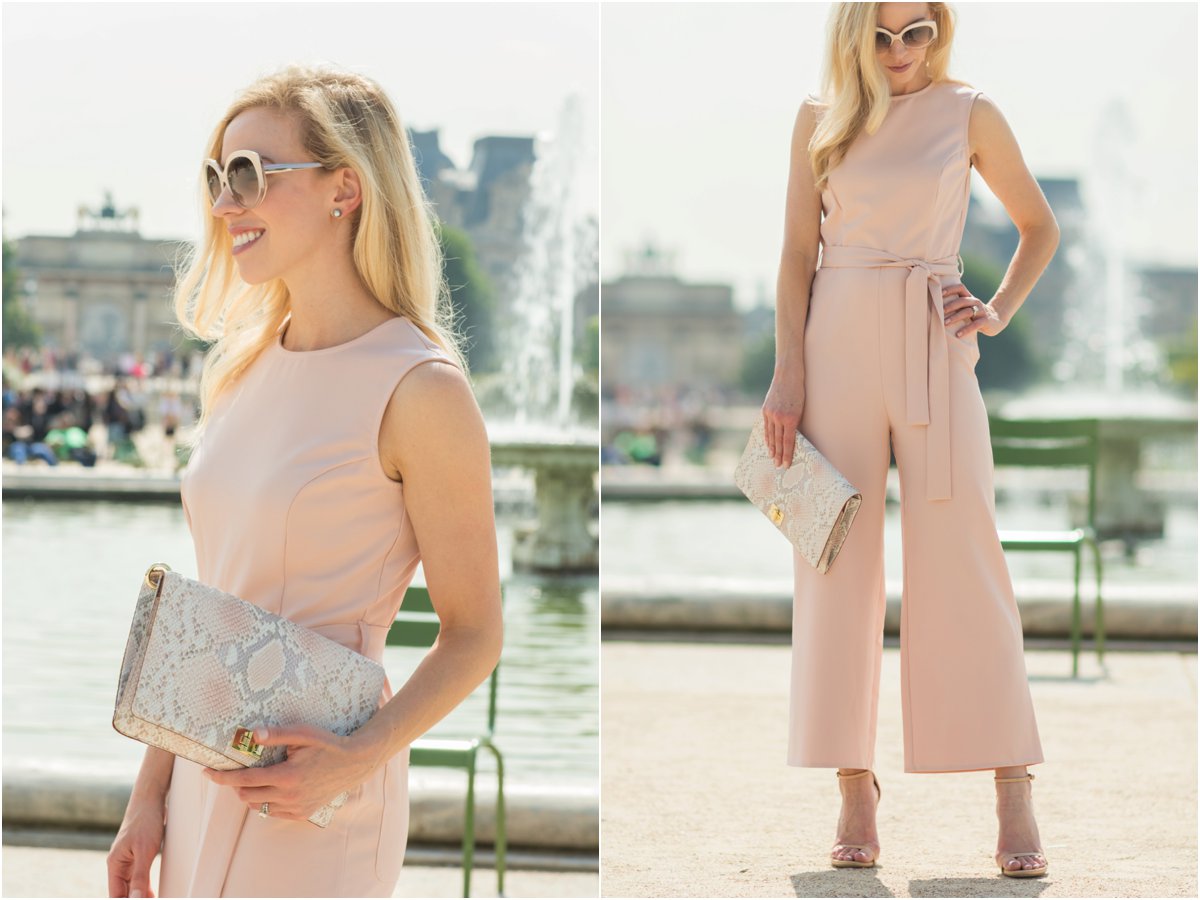 I love a good jumpsuit as much as I do a pair of culottes, and this one-piece wonder from ASOS is the best of both. It was a perfect fit right out of the package, which is pretty rare for me when it comes to jumpsuits, and extremely comfortable for walking all over the city (after switching back to my sneakers, of course!)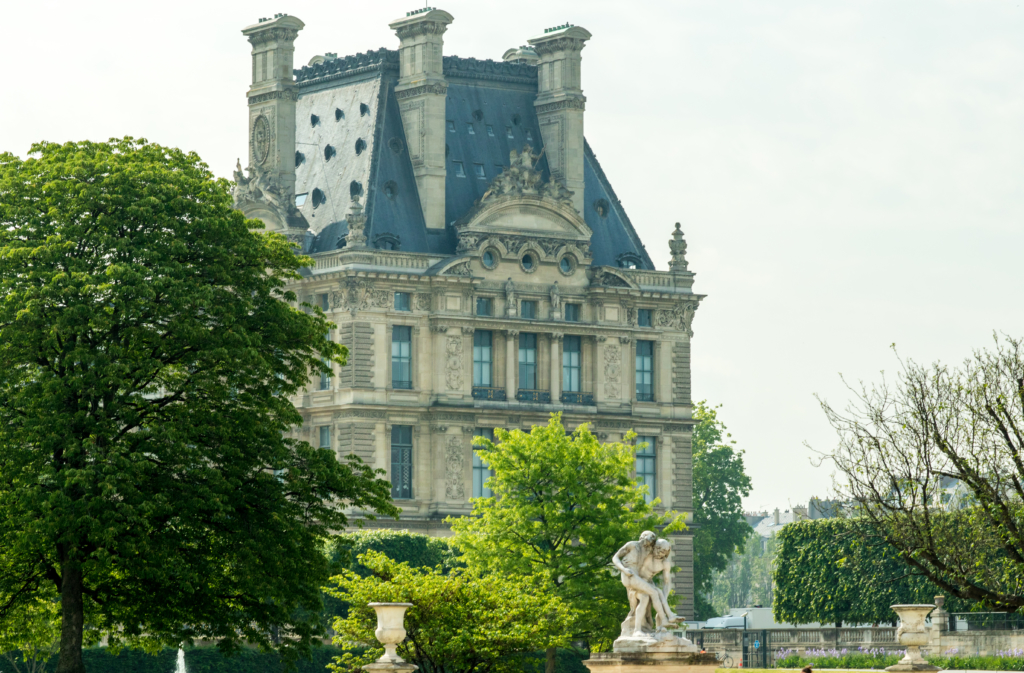 I think it goes without saying, but the Louvre is incredibly gorgeous (and gigantic—this is only a small portion of it!) We didn't tour the museum this time because it practically takes an entire day to see everything, but I am hopeful we will have the chance to return.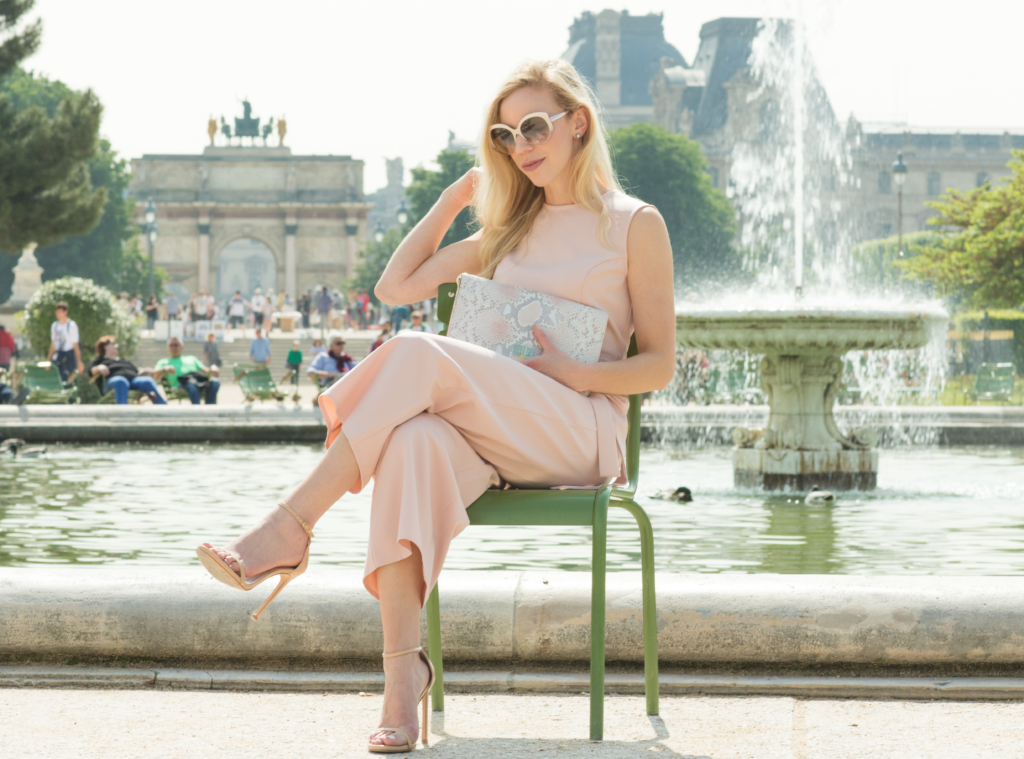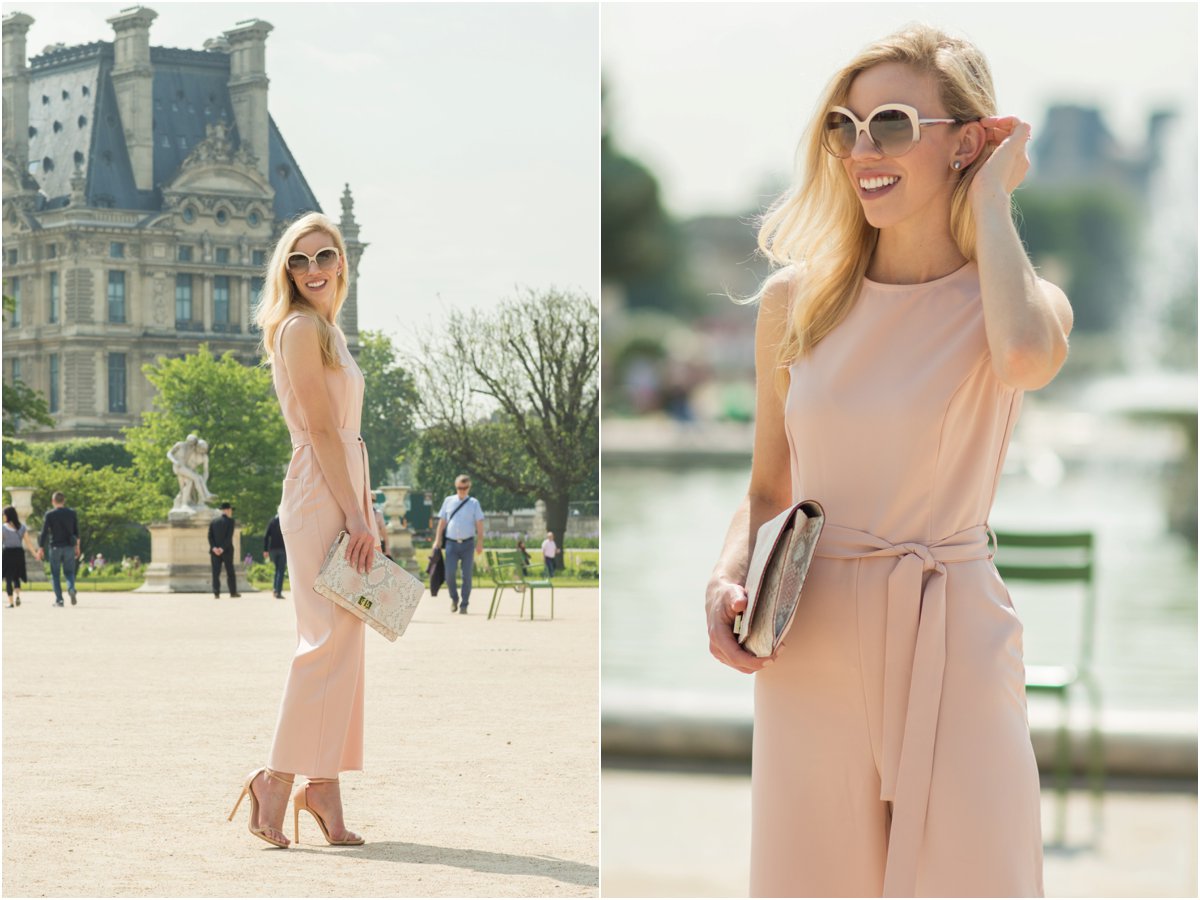 Blush pink was the perfect palette for this Brahmin clutch, and snakeskin print served as a chic accent for my monochromatic outfit.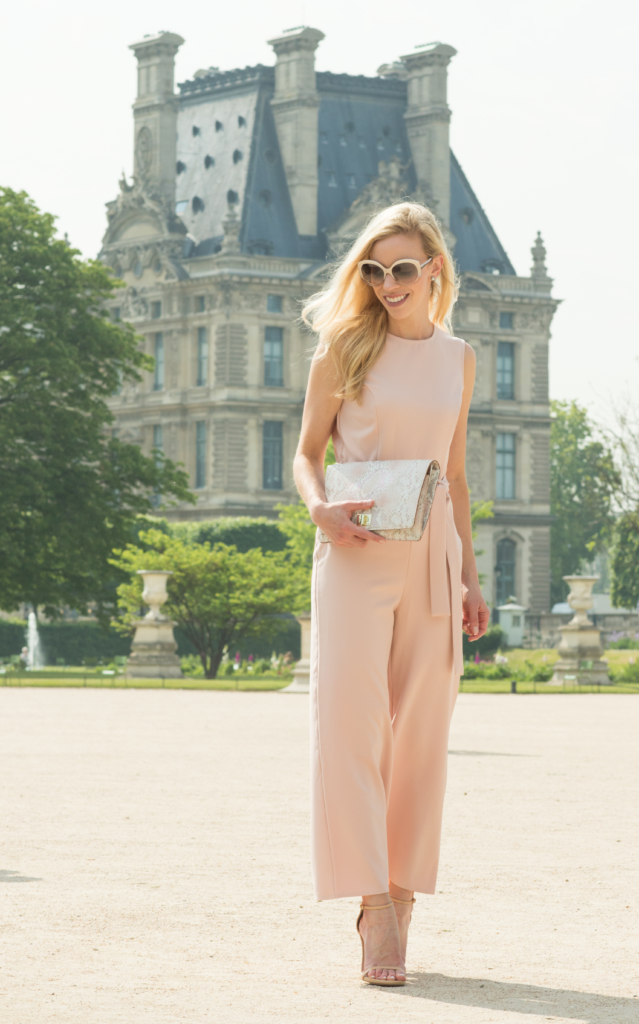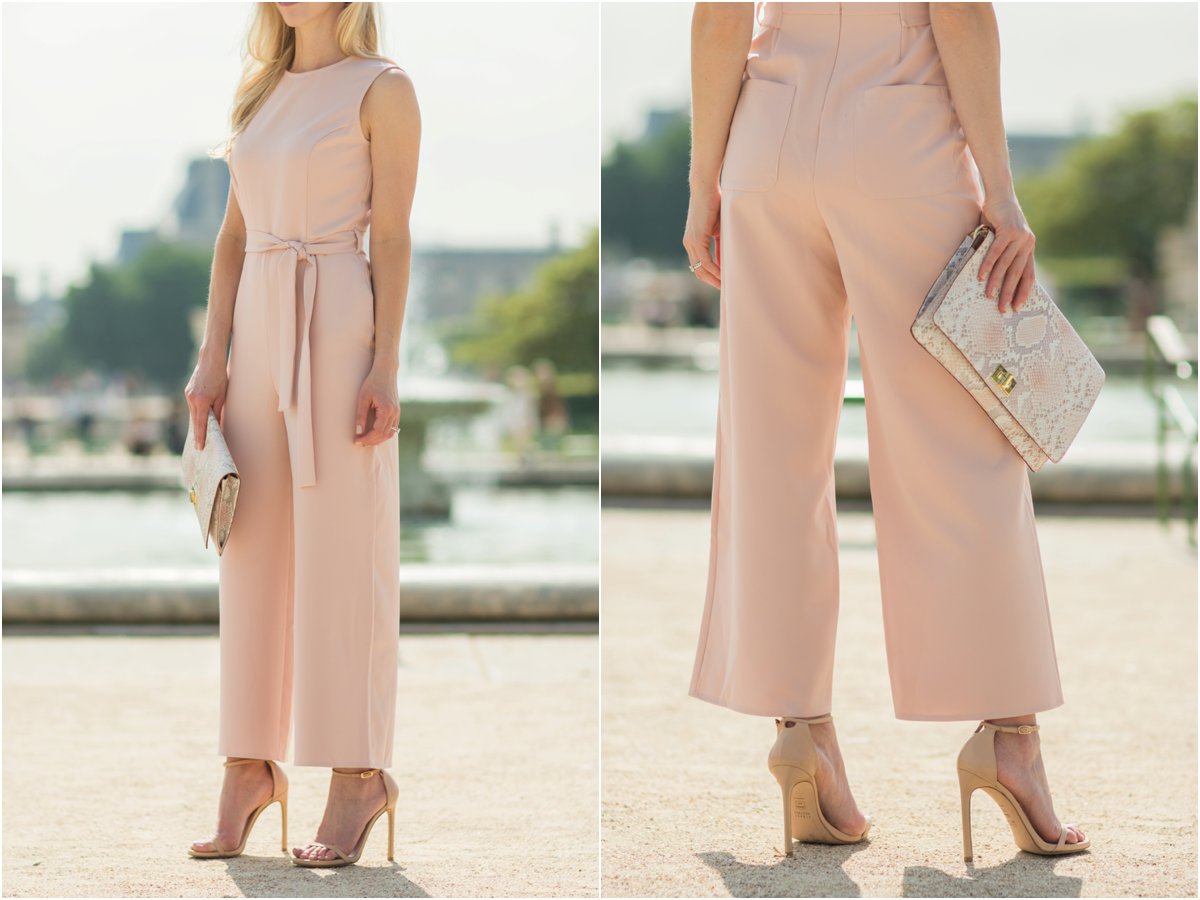 I hope all of you are having a great start to the new week and thanks for reading!
Thank you to Brahmin for sponsoring this post
Linking with More Pieces of Me, Sincerely Jenna Marie, Pink Sole & Still Being Molly