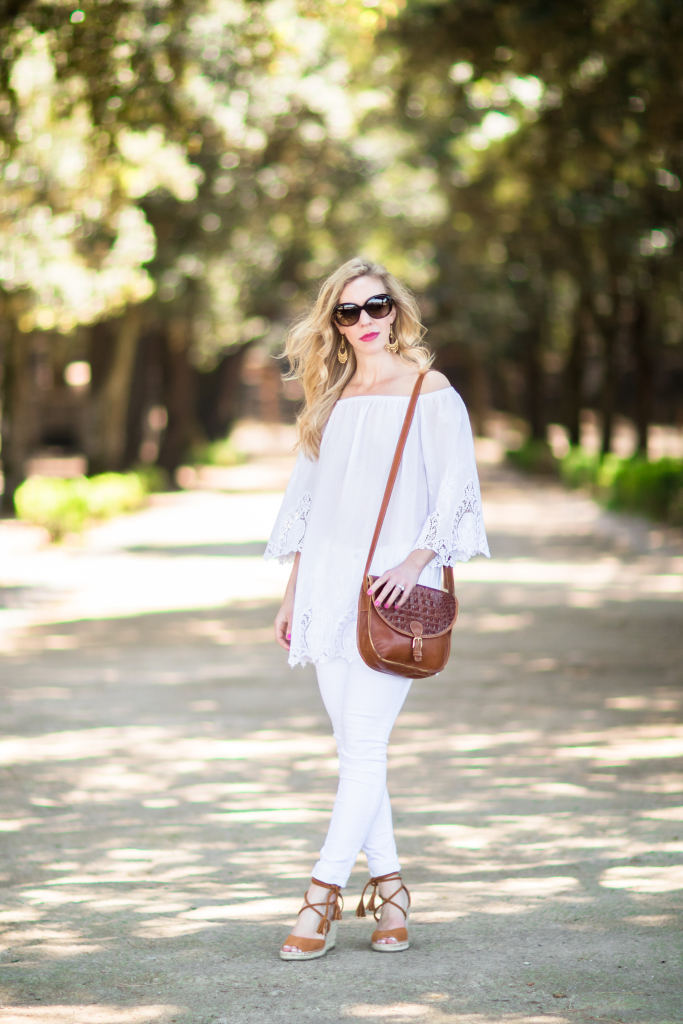 One of the best parts about living in Rome is that there are so many little towns in the surrounding area to explore. On Saturday, we decided to get in the car and drive to Frascati, which is about forty minutes southeast of the city limits. After wandering around for a bit, we stopped in Torlonia Gardens to take some photos.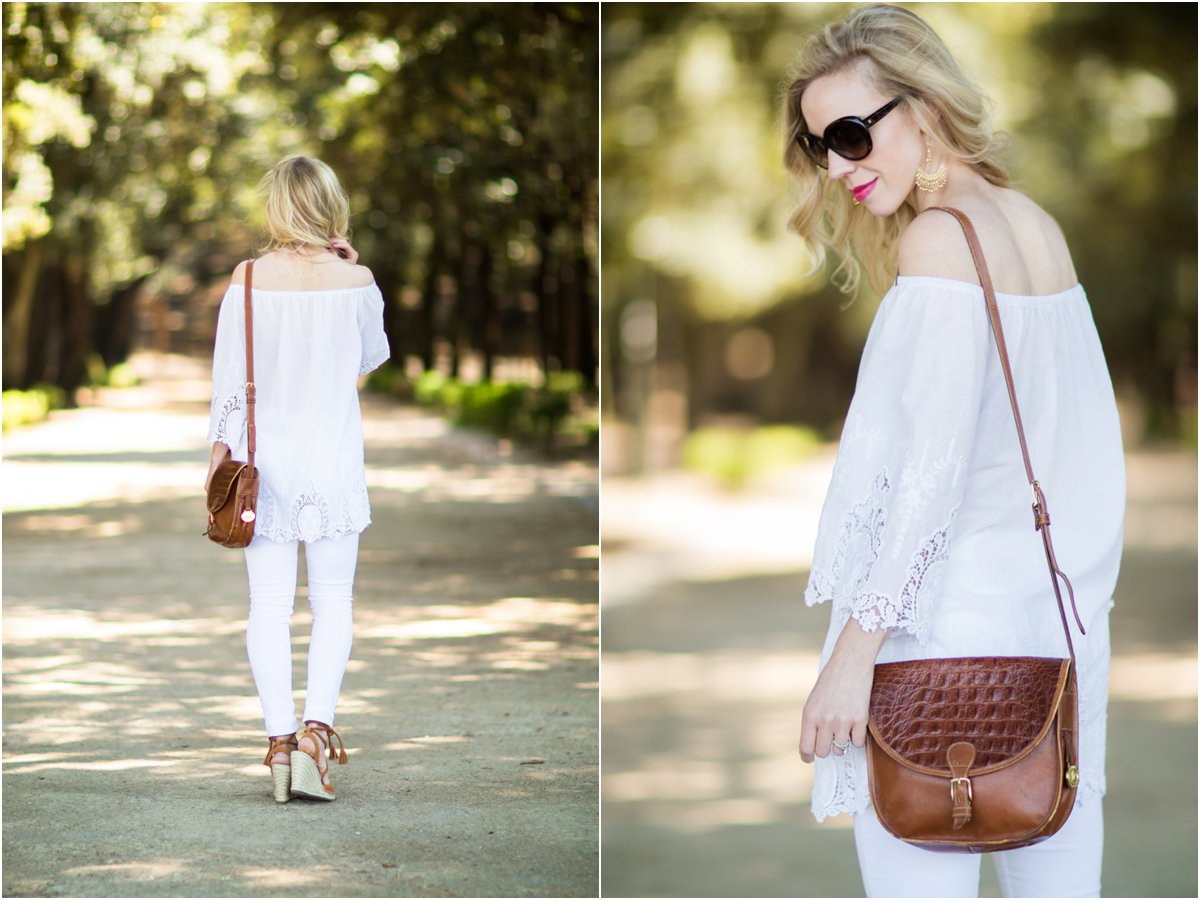 I was planning on wearing this eyelet lace number for its intended purpose–as a dress–but as you may be able to tell from these photos, it's a little too see-through for that! I decided to restyle it after my husband said, "Well, I think it looks great on you, but…I can see everything." Time for plan B: a tunic top! This could probably be worn with a slip underneath, but that would defeat the purpose of wearing it as an off-the-shoulder piece, so I paired mine with white denim for a monochromatic look. Besides the thin material, I really do love this–the detailed sleeves and hem are so pretty.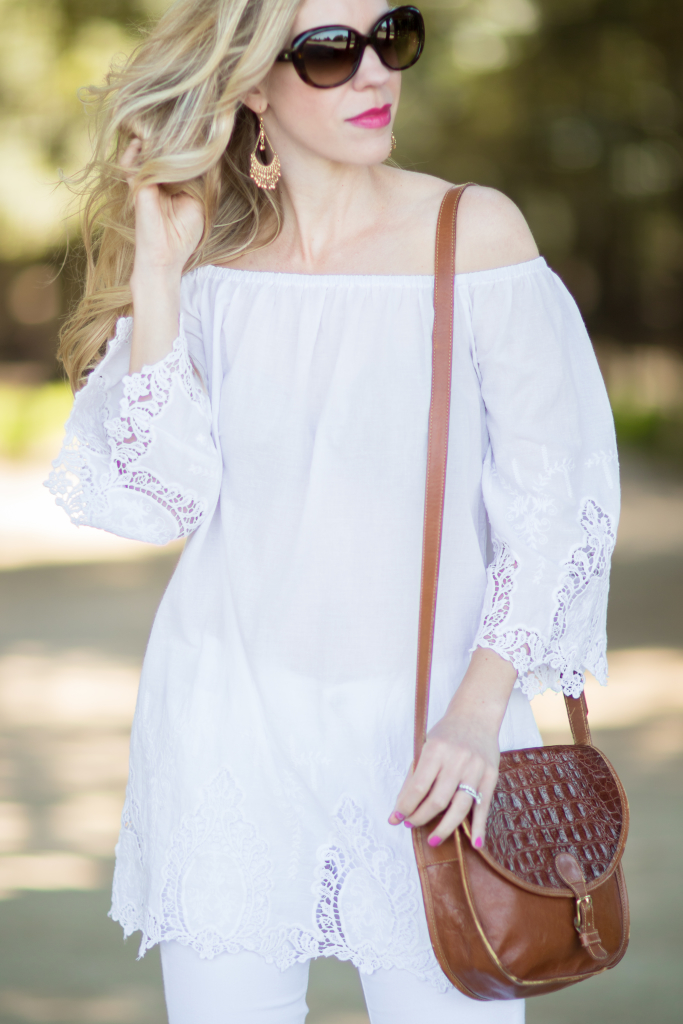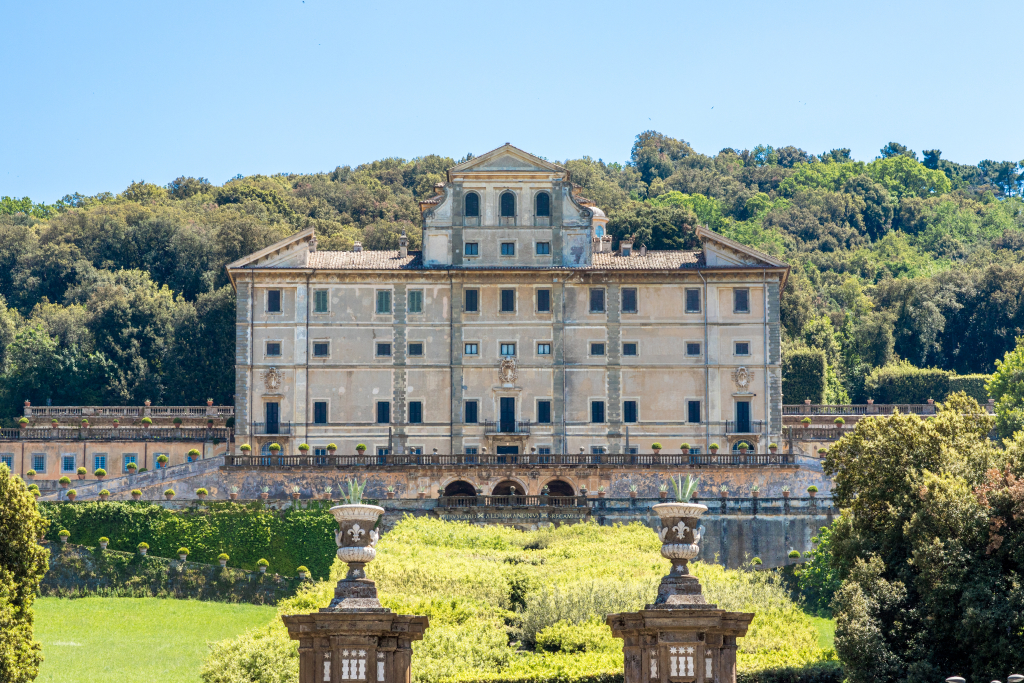 We had planned on visiting Villa Aldobrandini but were told it happened to be closed since it is still used as a private residence (must be nice, right?!) Maybe someday we will return, but for now we had to settle on taking a picture from afar.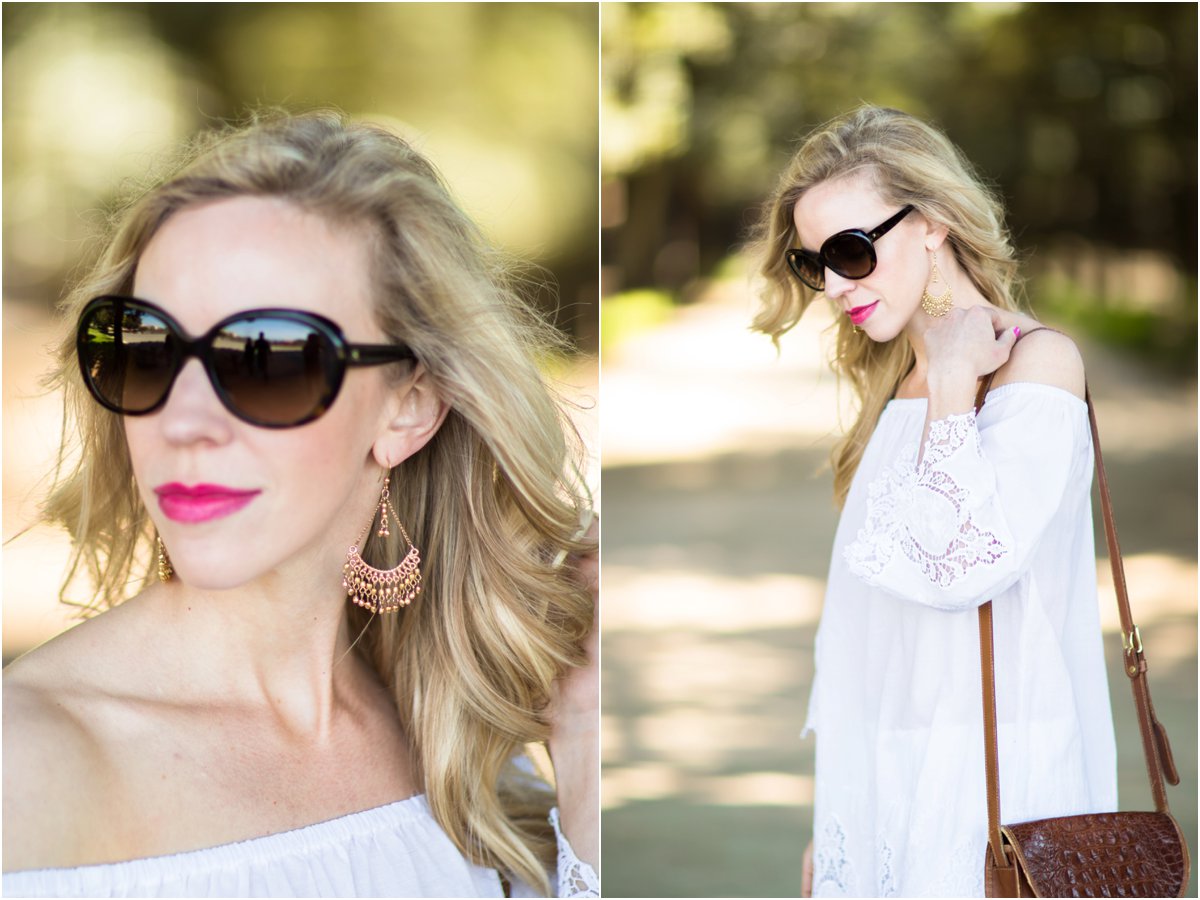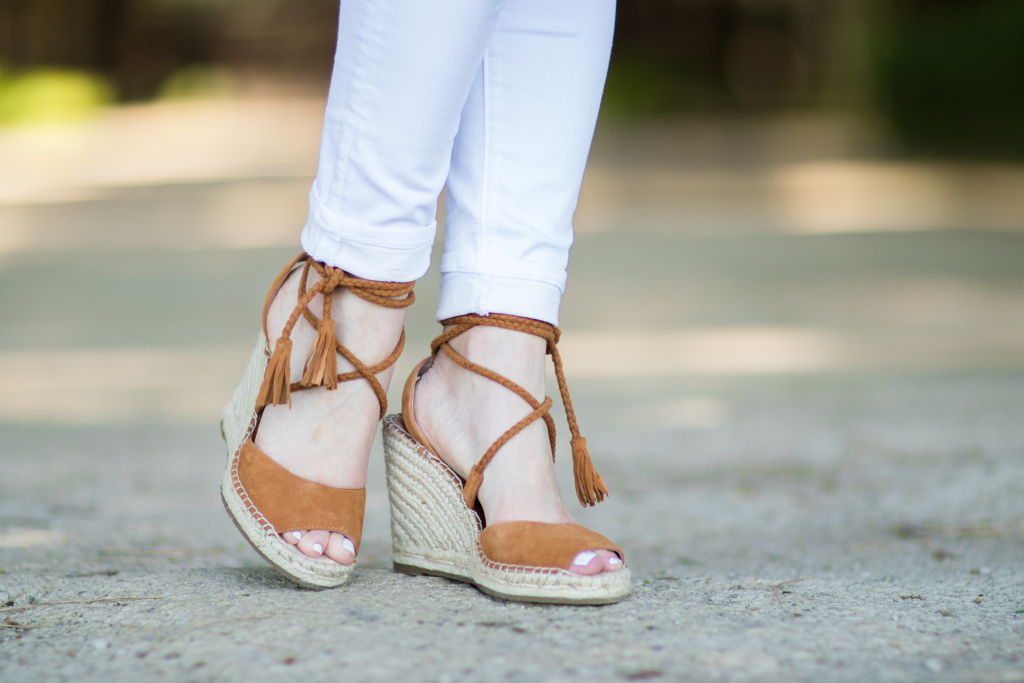 I'm loving these new espadrille sandals–so comfy and the cognac color is perfect for summer!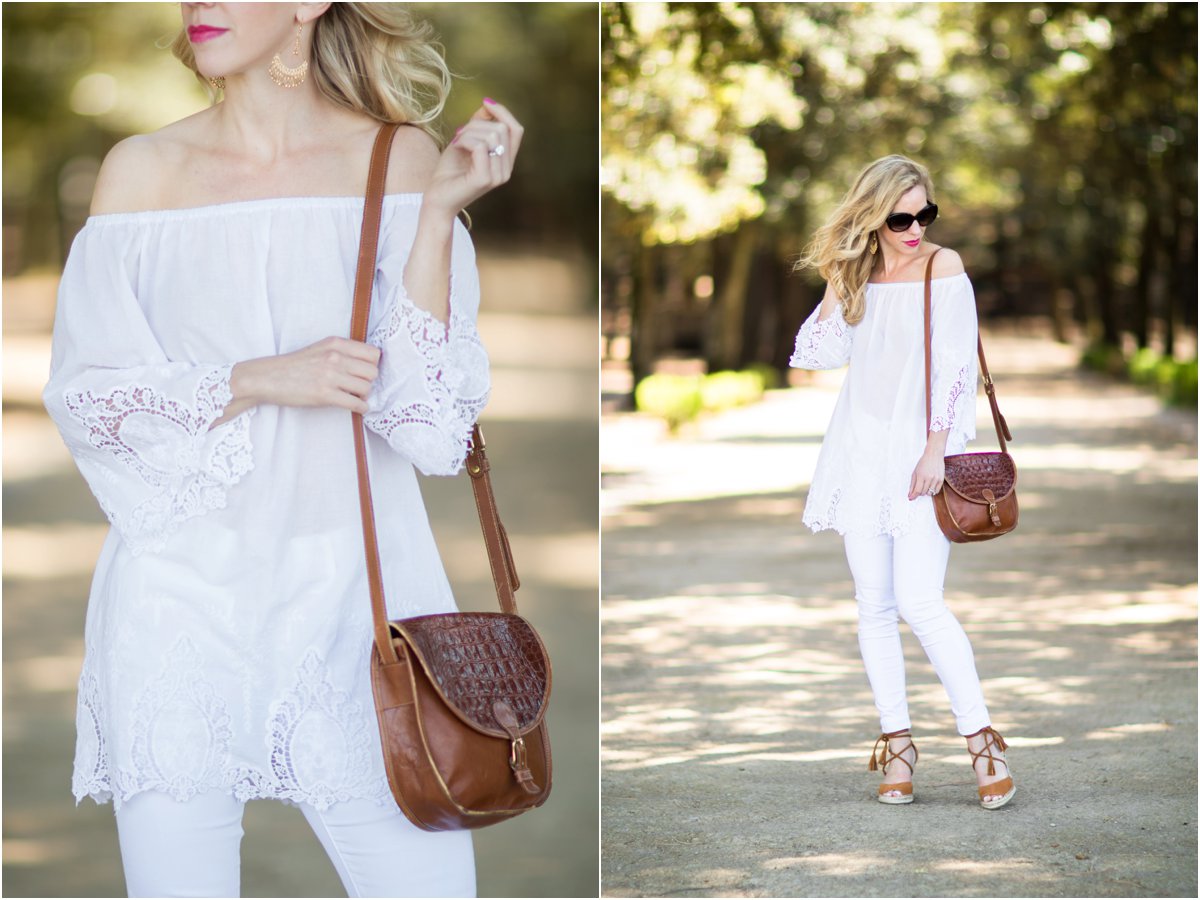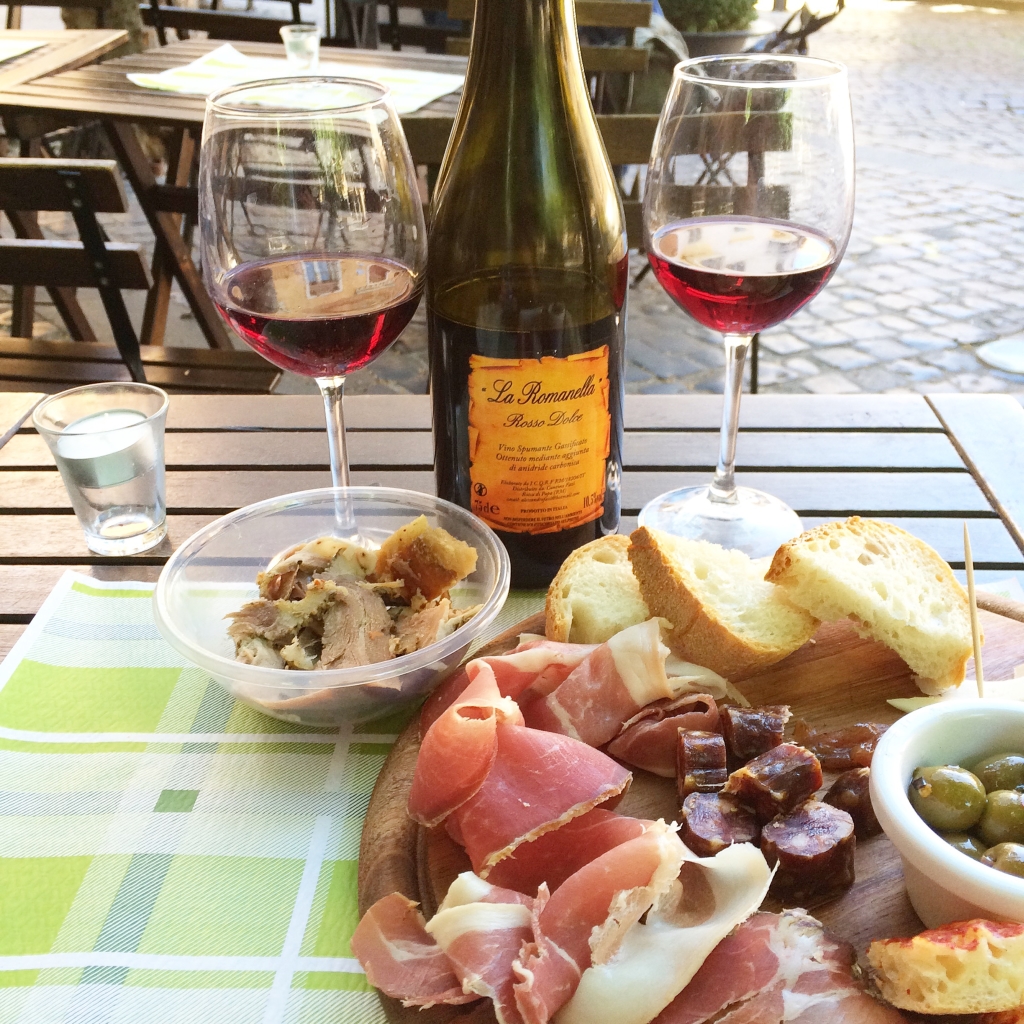 Our original plans may have fallen through, but stumbling on a little place to enjoy Romanella (sweet, sparkling red wine) with locally-made porchetta (Italian roasted pork) and other snacks made up for it. I hope you have a wonderful start to the week and thanks so much for reading!
Top (c/o SheIn; **FIT: size up)
Sunglasses (Chanel)
Earrings (old; love this pair)
Denim (AG Jeans–receive 25% off with code AGFF25; another budget-friendly option)
Sandals (Joie; available in more colors here **FIT: narrow; I went up a half size)
Bag (vintage Brahmin; OBSESSED with this new version)
Linking with More Pieces of Me, Sincerely Jenna Marie, Pink Sole & Still Being Molly