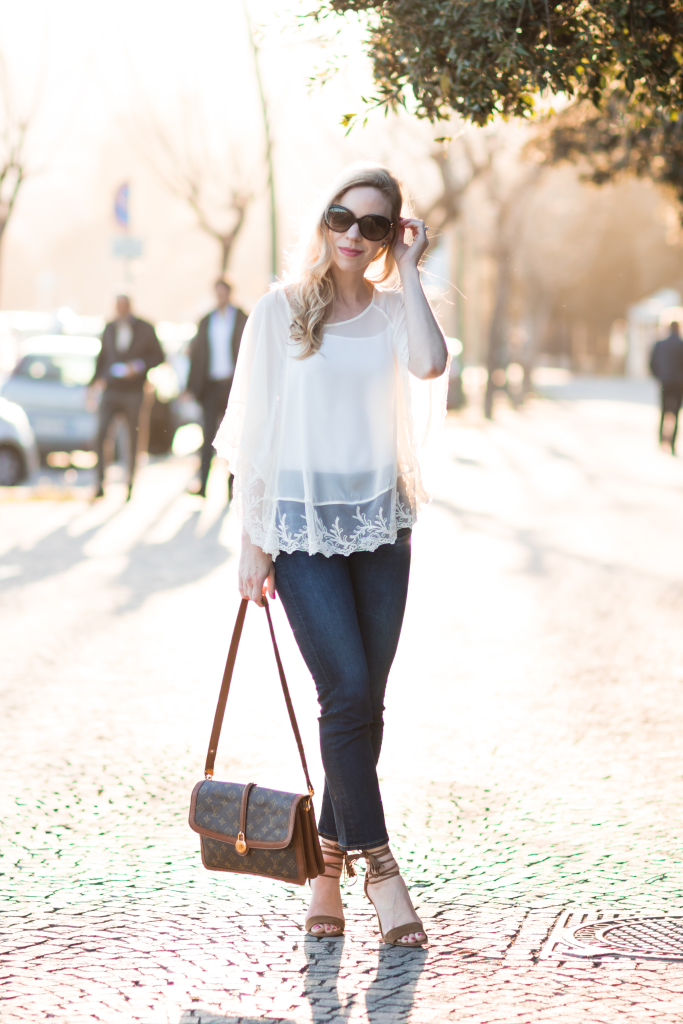 When I think of the most romantic fabric for clothing, lace always first comes to mind, and not surprisingly, it's the top choice for wedding gowns. Speaking of gowns, today is my third wedding anniversary (and yes, my dress was made of lace!)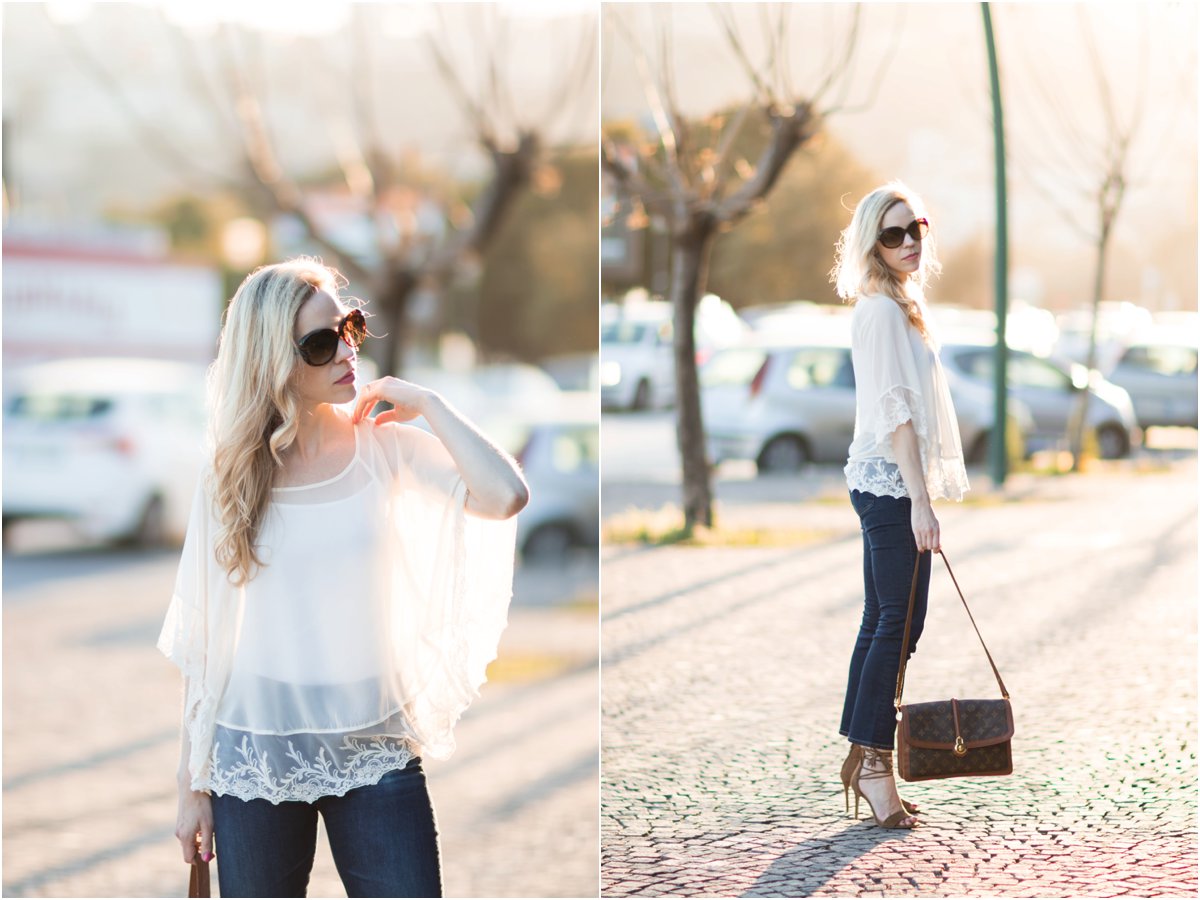 A sheer poncho is ideal for warm days or nights, along with lace-up sandals to complement its delicate material.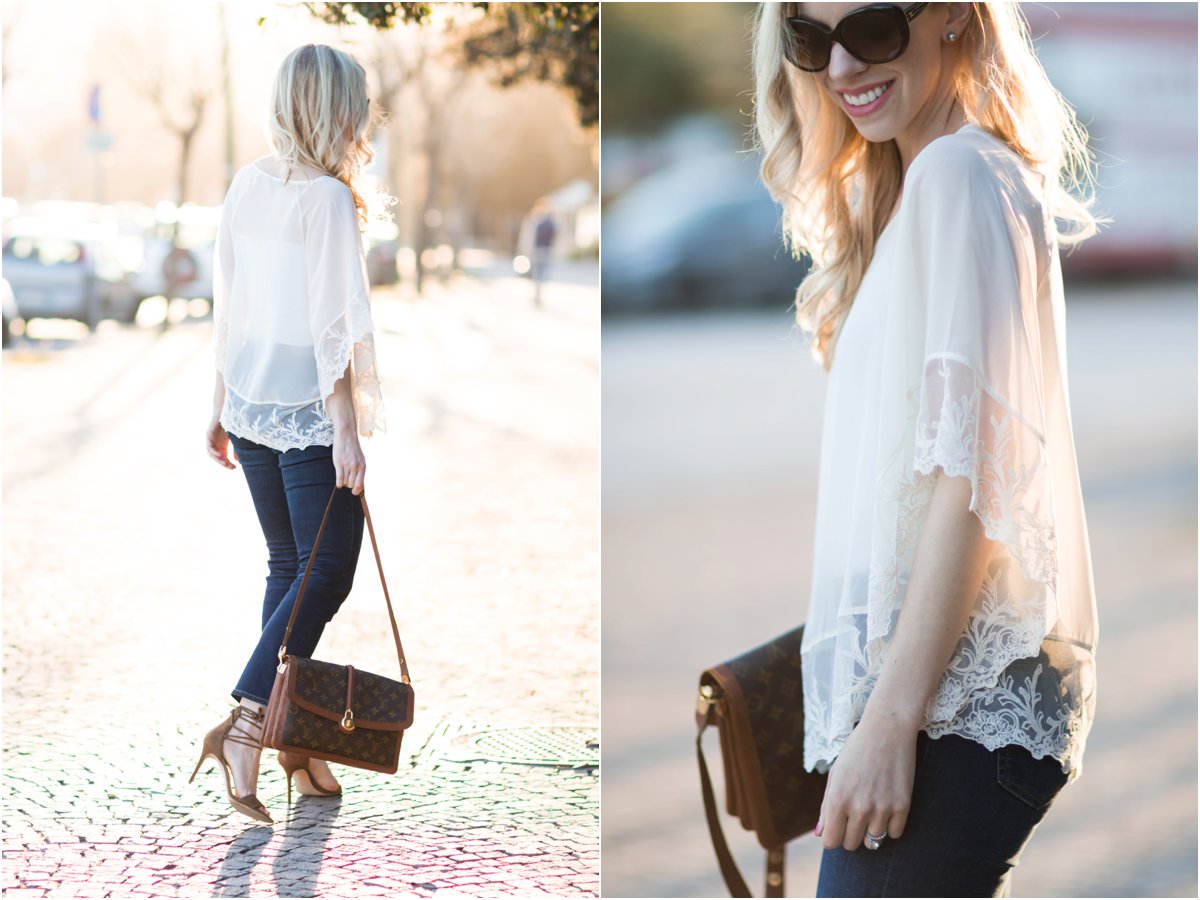 How dreamy is this similar lace embroidered capelet? It's a little expensive and more formal for everyday wear, but would be so beautiful over a strapless gown if you or anyone else is planning a wedding!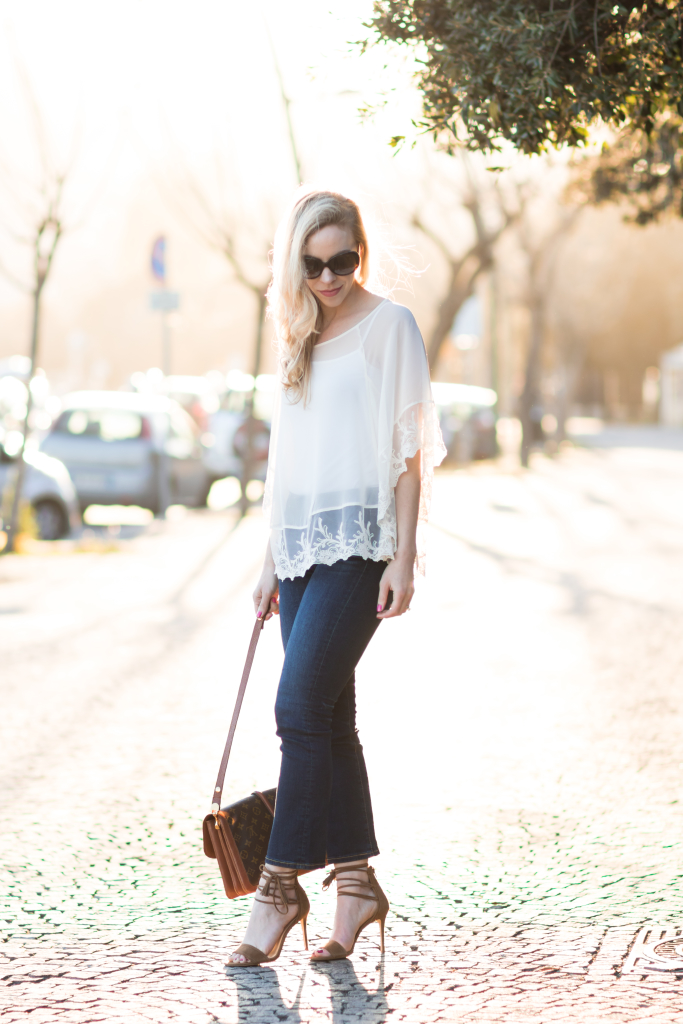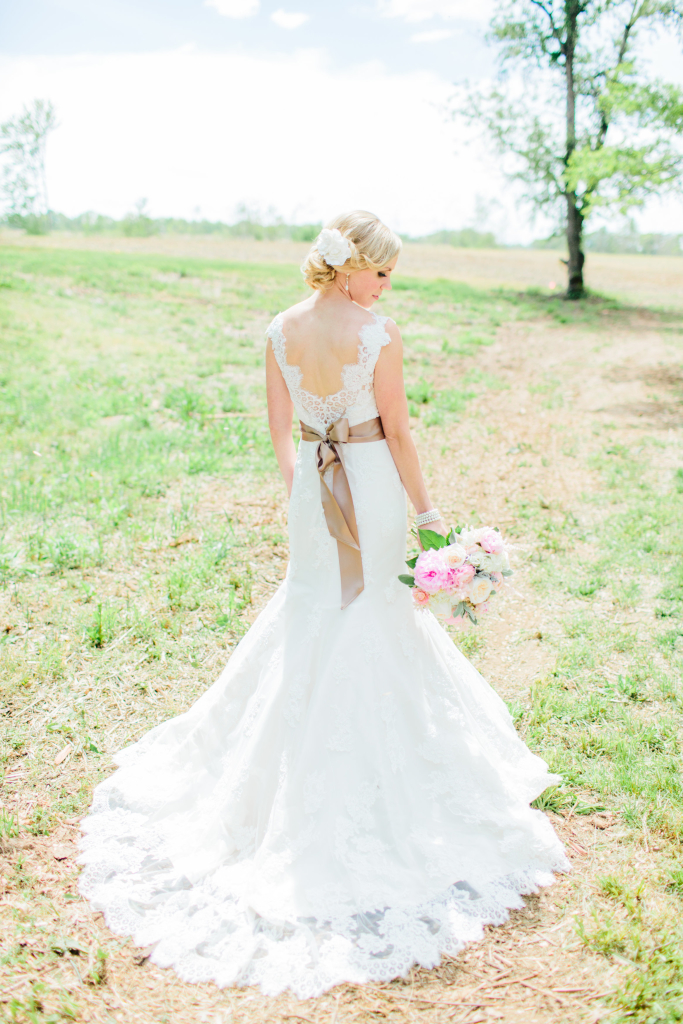 Just for fun, here's a photo of my wedding dress. 🙂 I'm keeping this post short and sweet so hubby and I can spend time together this evening instead of my usual blogging in the office! Have a great day and thanks so much for reading!
Sunglasses (Chanel)
Bag (Louis Vuitton)
Lip (Clinique 'Matte Beauty'–receive a free 7-piece gift with $27 purchase)
Linking with The Pleated Poppy & Color and Grace