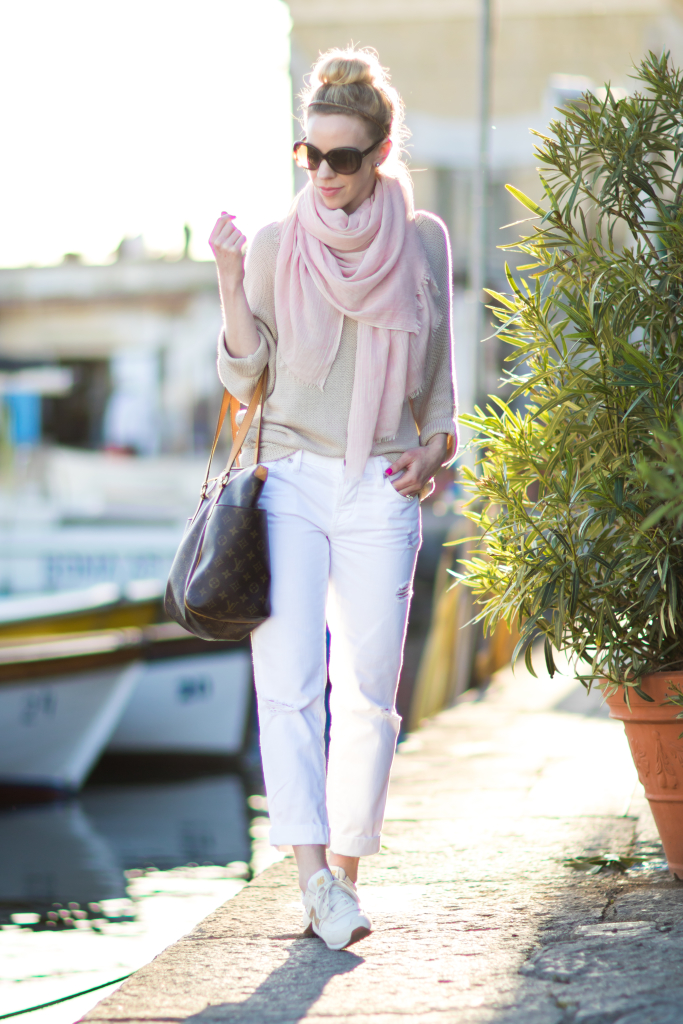 Do you ever have one of those days when you break your own fashion rules? Toward the end of our week in Naples, I was starting to run out of new outfit ideas using what I had packed, but I threw these neutral colors together and ended up liking the laid-back result. Normally, I won't wear an oversized top with loose bottoms because it tends to look sloppy, but this outfit was so comfy that I didn't feel like changing when it was time to head out to dinner. Let's just call it slouchy-chic instead of lazy-layering (ha!)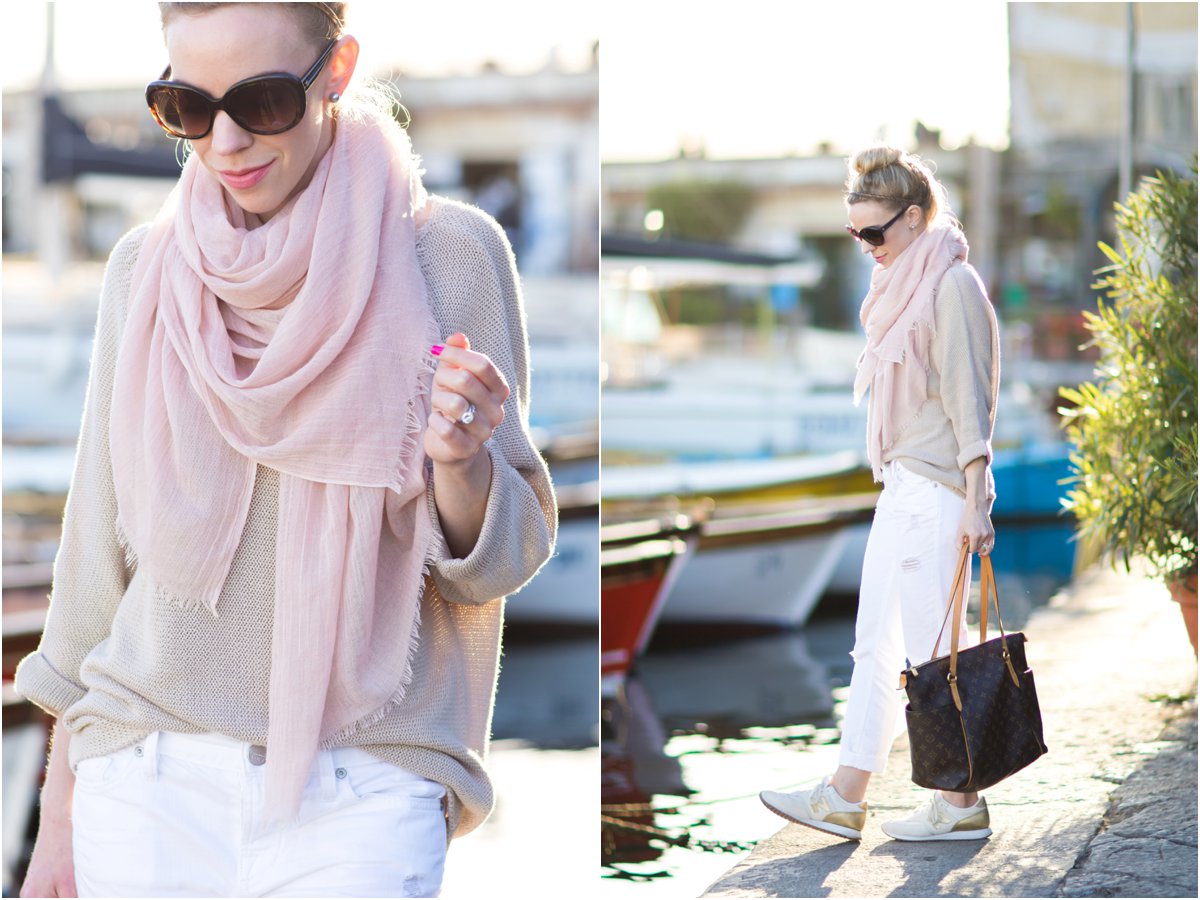 This blush pink scarf is one of my favorites for spring–it's so lightweight and no matter how I wrap it, somehow it always ends up draping really well (if that makes sense!) It lent a feminine touch to my slouchy sweater and boyfriend jeans while keeping with the neutral color scheme.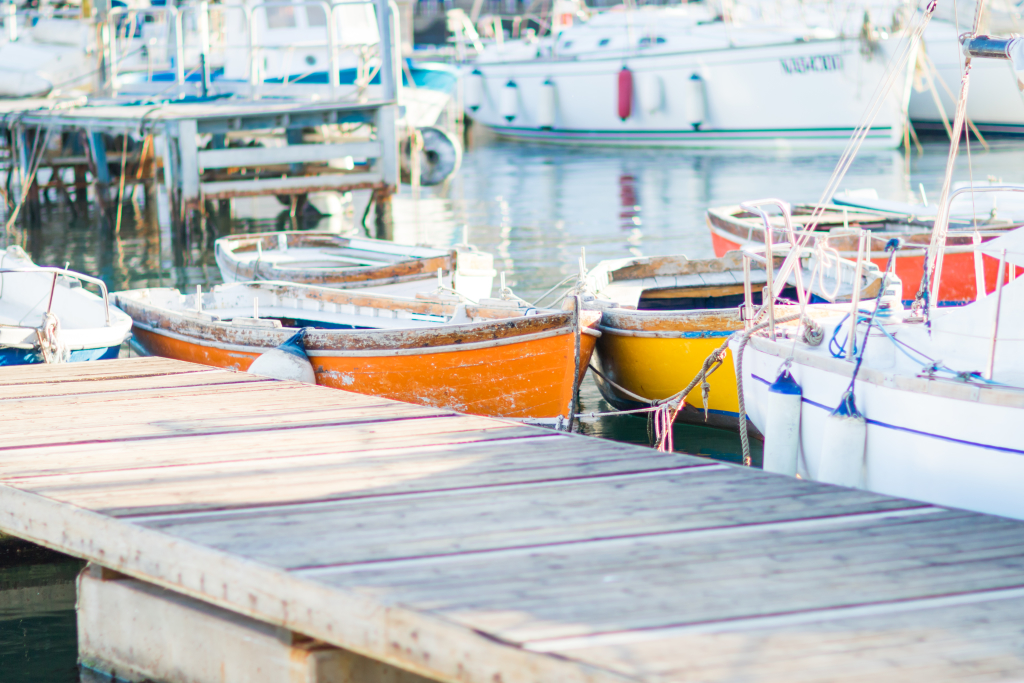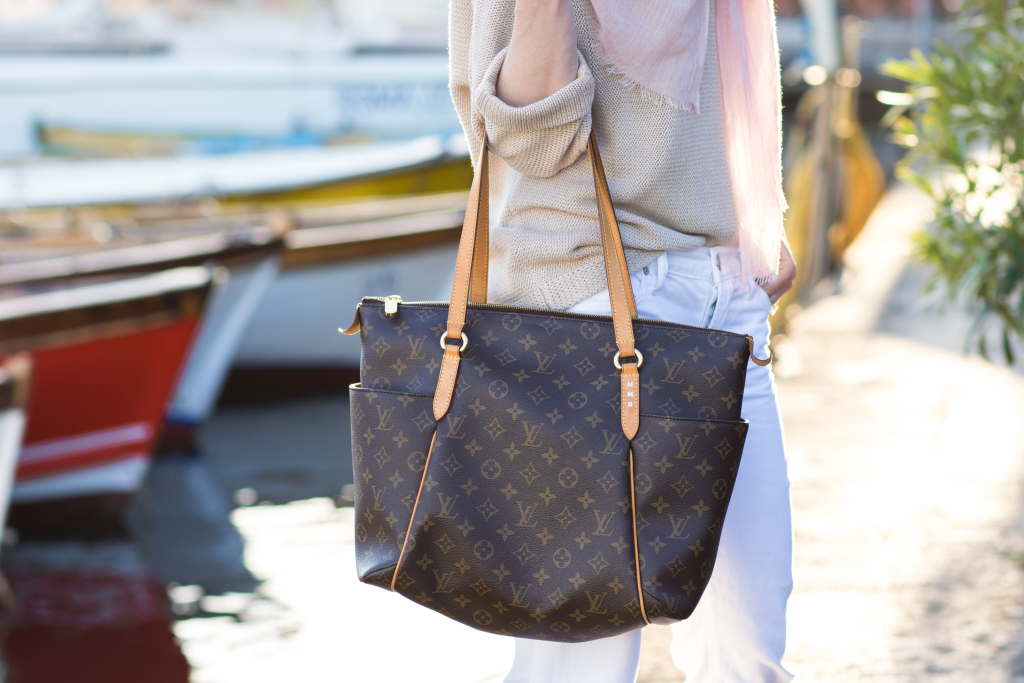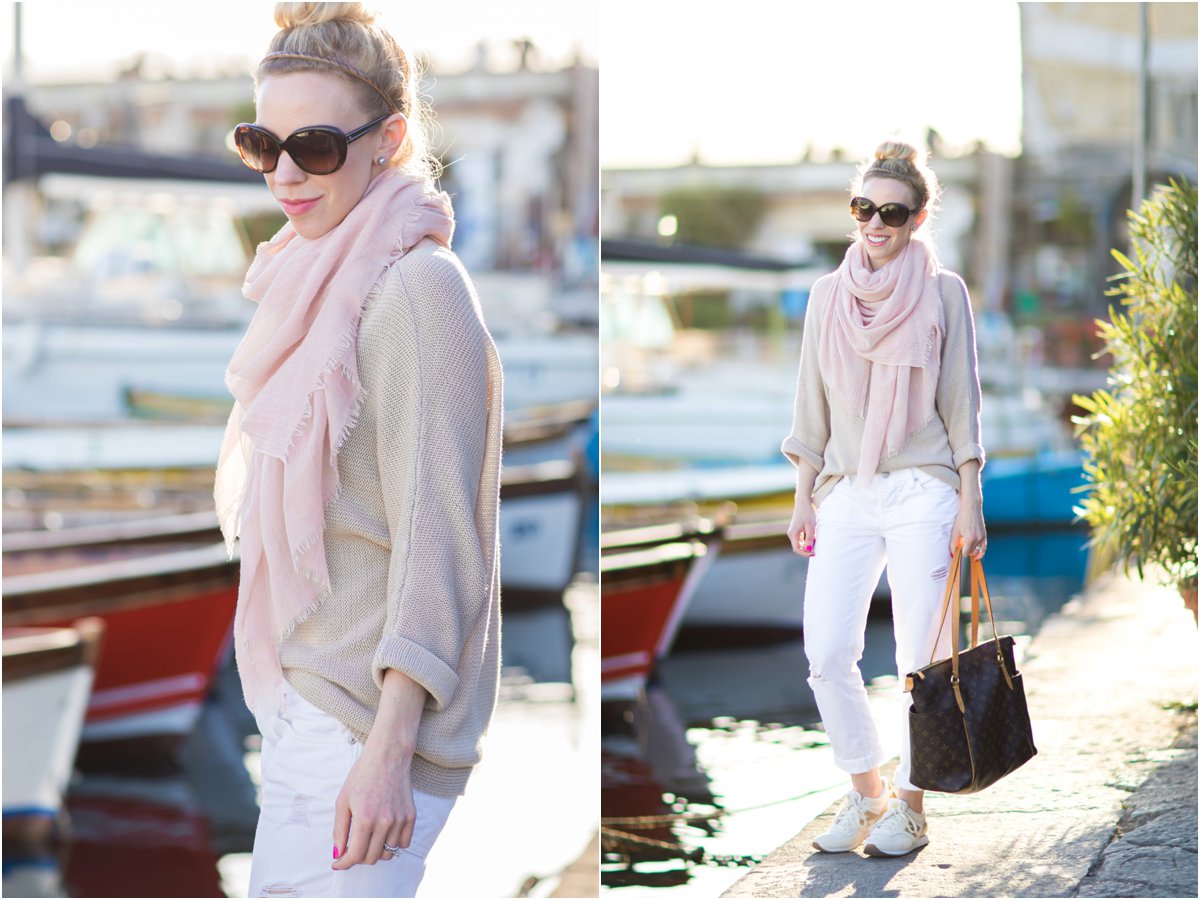 This knit sweater is one I'm so glad I picked up from H&M for spring: it's oversized and looks good with just about anything I pair it with (see how I dressed it up here for Milan Fashion Week).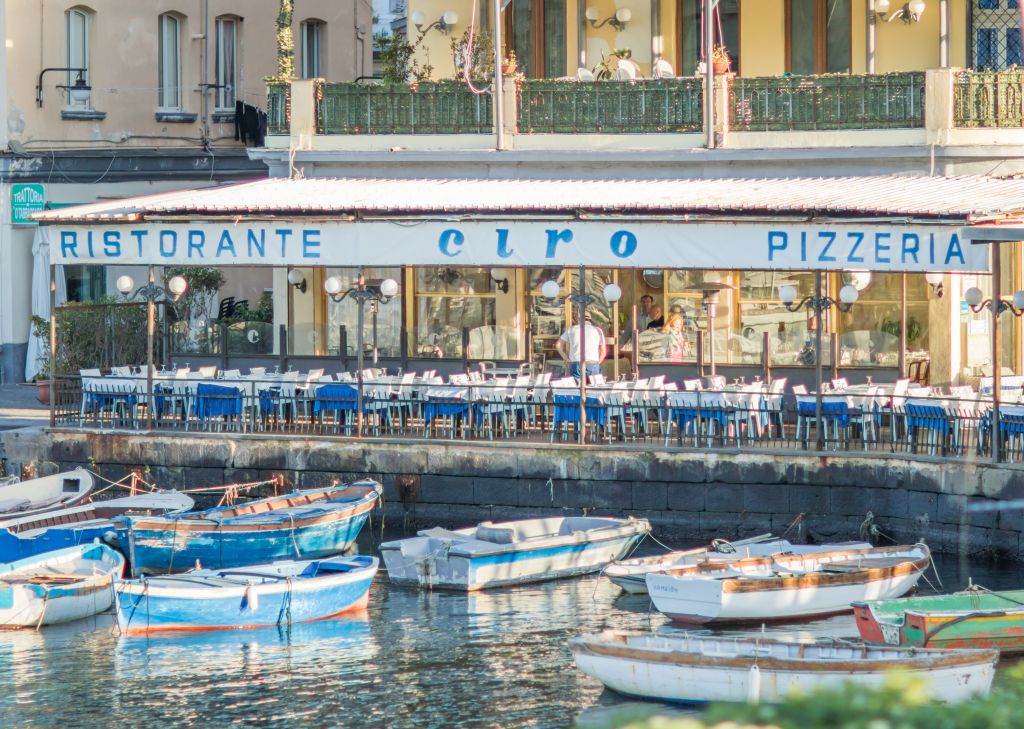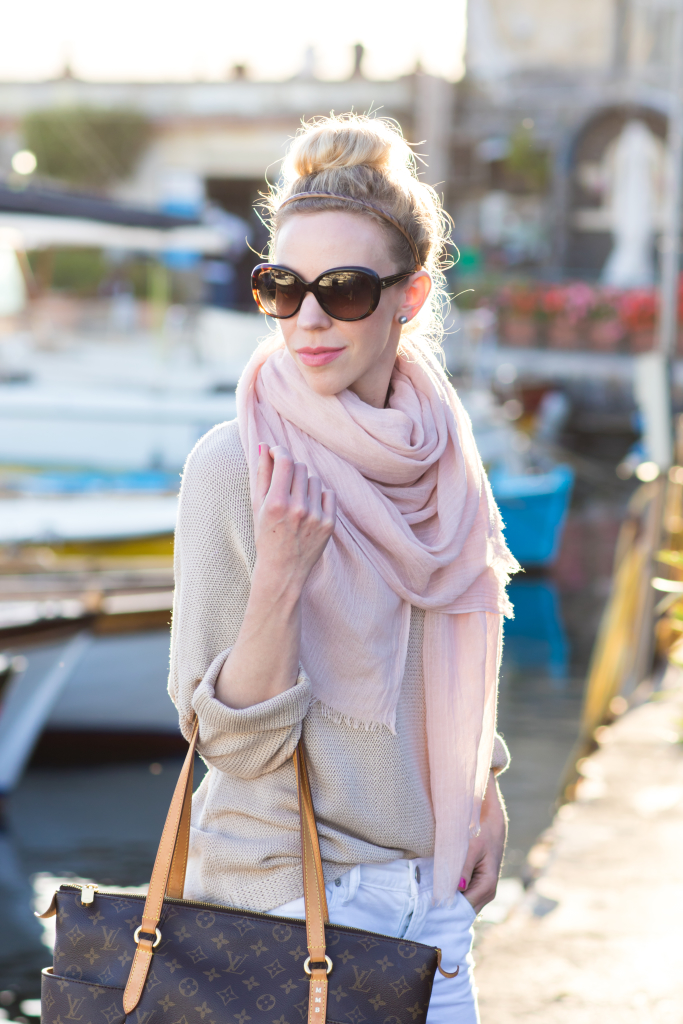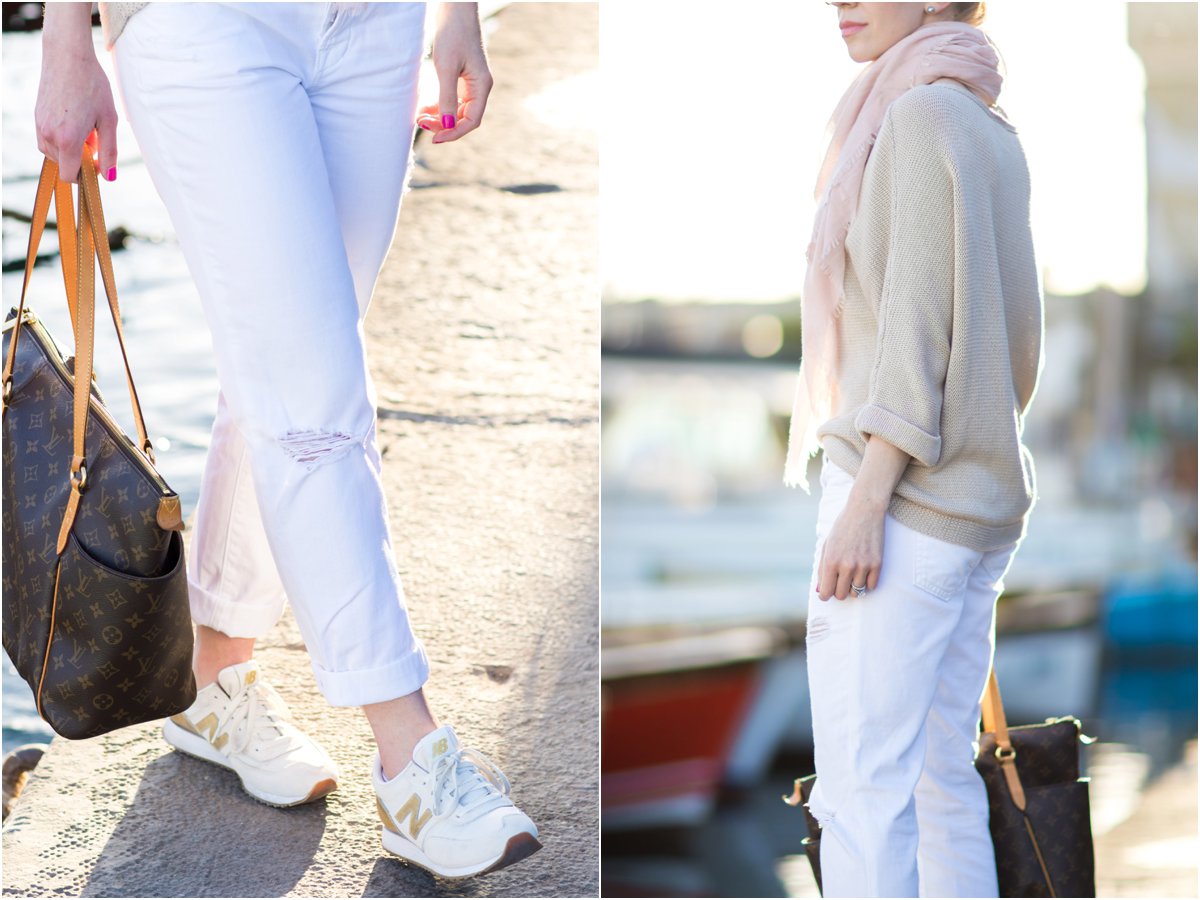 Boyfriend jeans are seriously the best when you've spent a week eating fried food–now it's back to healthier meals at home, but I'm still dreaming of all the amazing pizza, seafood, and pastries we ate last week!
Sweater (H&M–less than $25! **FIT: oversized; I am wearing an XS)
Sunglasses (Chanel)
Sneakers (New Balance)
Tote (Louis Vuitton)
Linking with The Pleated Poppy & Color and Grace