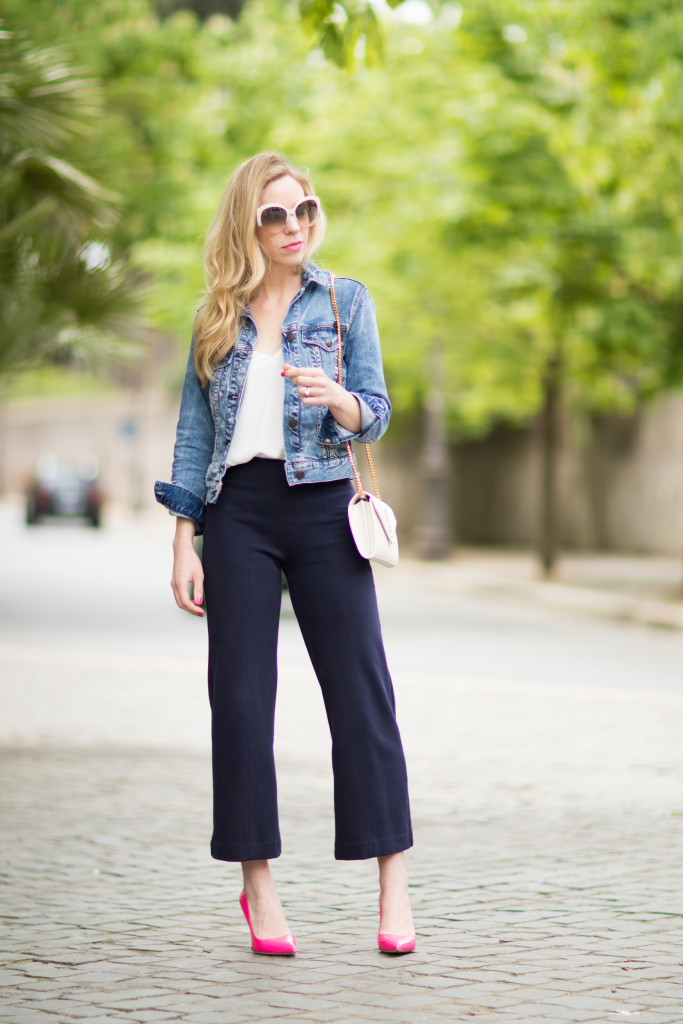 Hi everyone and I hope you all had a lovely weekend! When it comes to dressing for warm weather, it's always fun to wear a little more color than I normally do during the rest of the year. Neon color can be tricky to pull off, so I like to add it to my outfits in small doses, like I did using hot pink pumps to complete this look.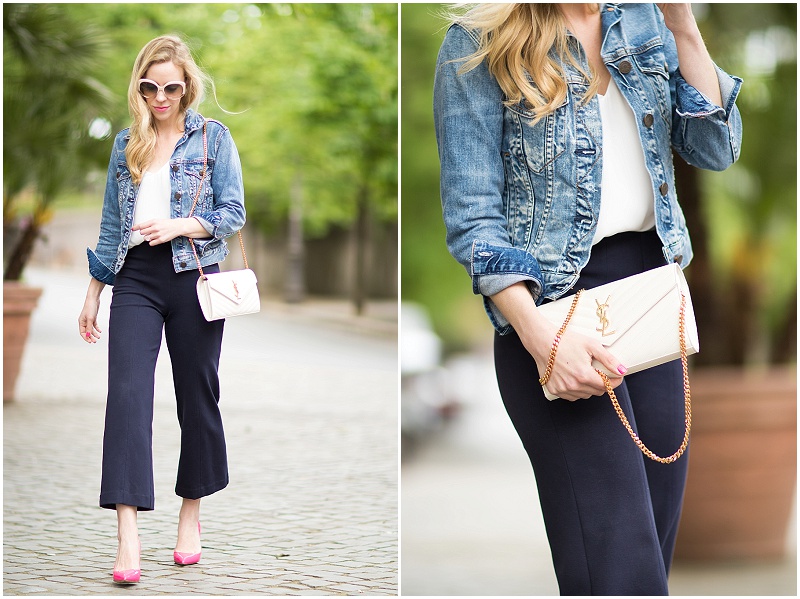 Each season, I like to invest in a new handbag, and this white clutch will be on my arm all spring and summer. It's kind of funny because the white color initially didn't catch my eye, and my husband is actually who pointed it out while we were window shopping. The more I thought about it, the more I realized how much use I would get from a white handbag, and I had to have it. My hubby has good taste, but next time he may be more careful before giving an opinion which convinces me I need a bag, ha!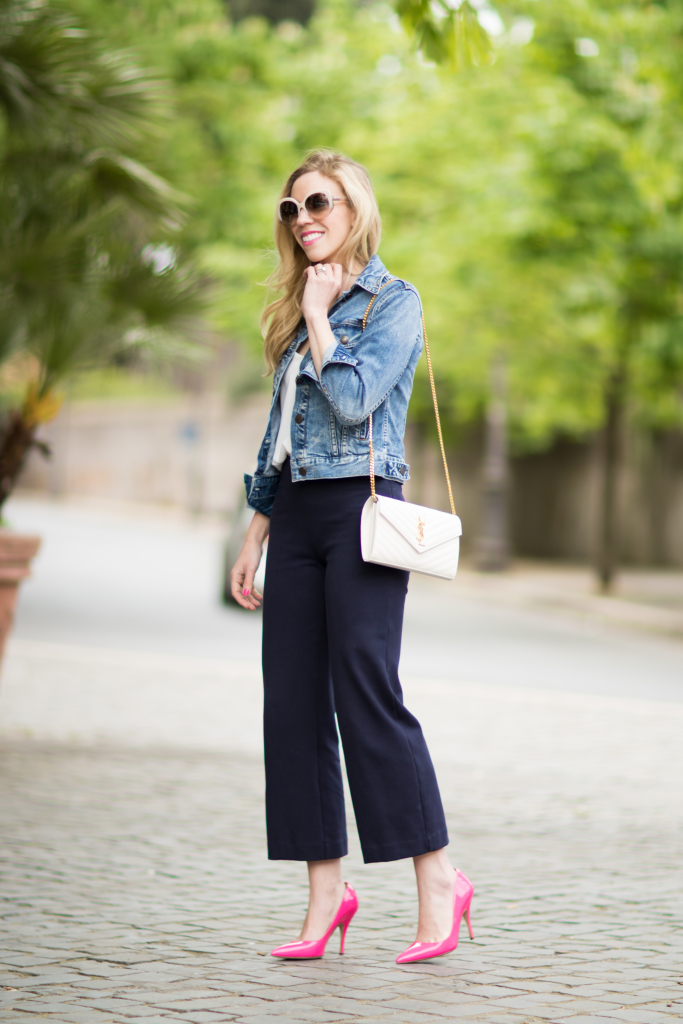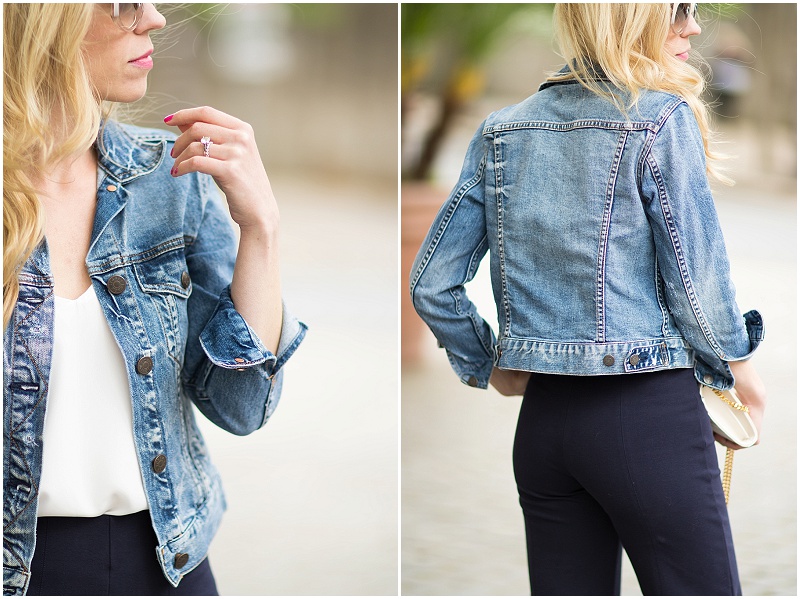 My favorite cropped denim jacket is the perfect match for high waist pants–both of which I purchased from J. Crew, who's currently having a sweet spring sale, by the way. I linked a few of my favorites from their site below my outfit details, which you can get for 30% off!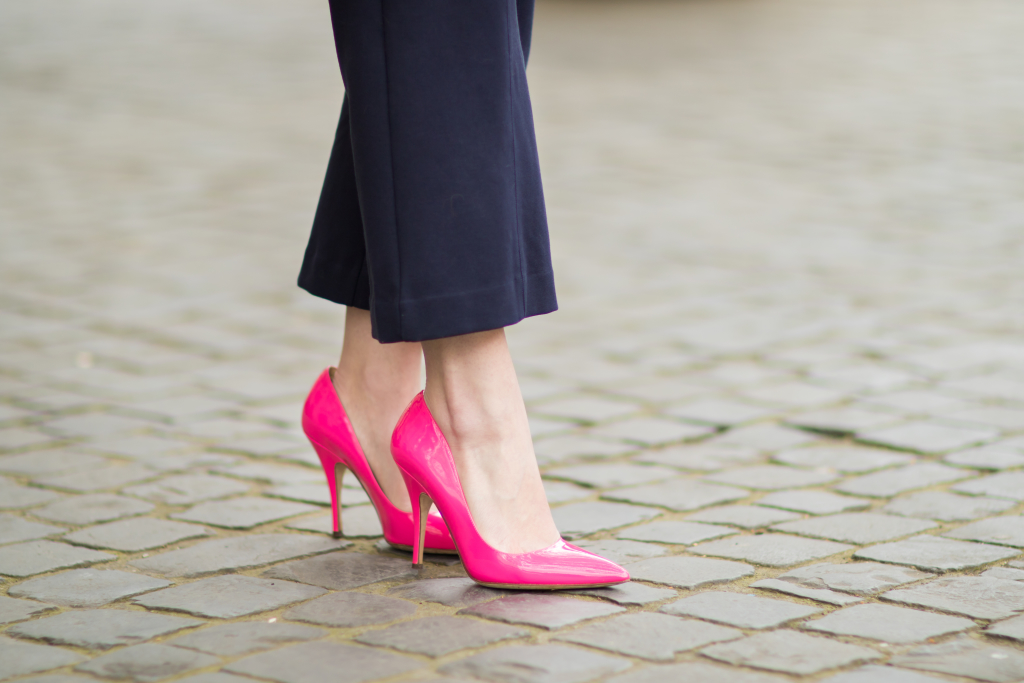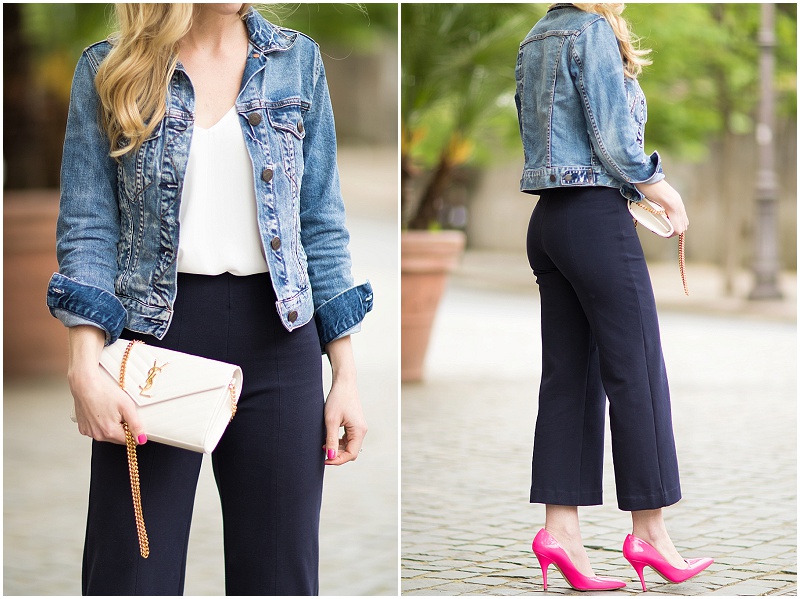 We arrived in Naples yesterday and I've already eaten pizza twice (!!) Today my husband and I went out for lunch and split a 'carbonara' pizza, which basically ended up tasting like a scrambled egg, bacon and cheese pie–and was basically one of the best I've ever had in my life. Ah, Napoli and your delicious pizza…it's a good thing I'm doing a lot of extra walking around the city to balance out the food binge that's bound to happen this week!
Outfit Details
J. Crew Spring Sale (receive 30% off purchase, including sale items, through 4/12 with code TIMETOSHOP)
Embroidered top (obsessed with the fringe detailing on this one)
Linen sweater (ideal for warm weather–I want the navy blue)
Denim dress (if you love denim, you'll go crazy over this!)
Crop jean (a classic silhouette for spring and summer)
Boyfriend short (I bought a pair of these last year and they're my favorite)
Tassel sandals (so fun for summer, especially the bright color)
Linking with More Pieces of Me, Sincerely Jenna Marie, Pink Sole & Still Being Molly