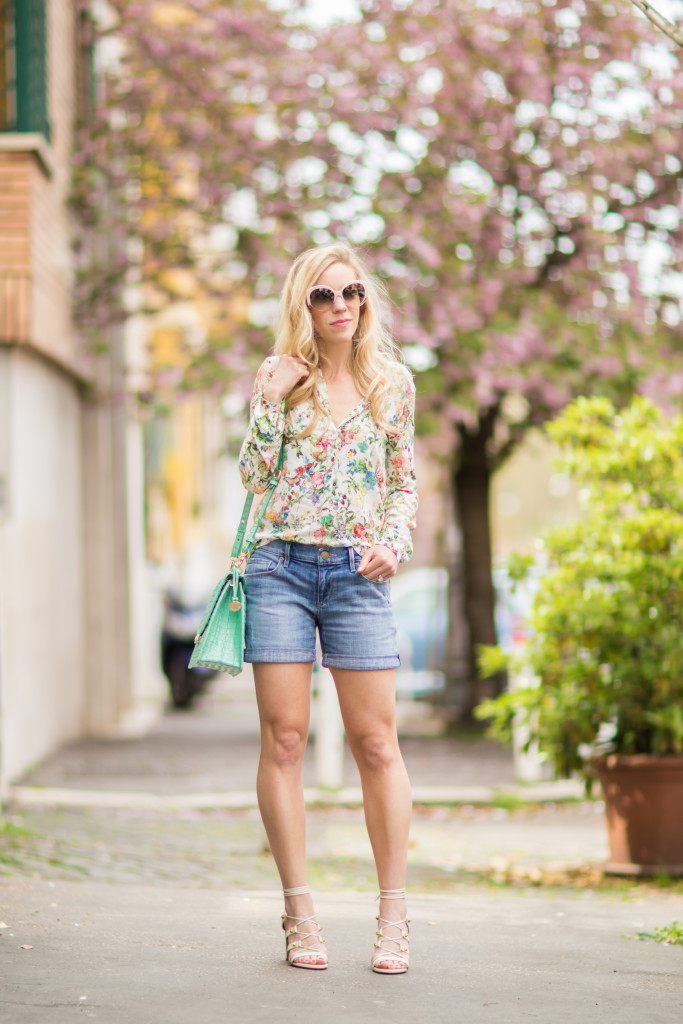 Most of you know the saying, 'April showers bring May flowers', right? That may be true for some places, but in Rome, most of the rain seems to happen in February and March, while April has plenty of blue skies and sunshine. It's been in the high 70s all week, which I would seriously be happy with for the rest of the summer. When the weather warms up, there truly isn't much that can beat a ride on the Vespa to get gelato, which is exactly what we did last Sunday.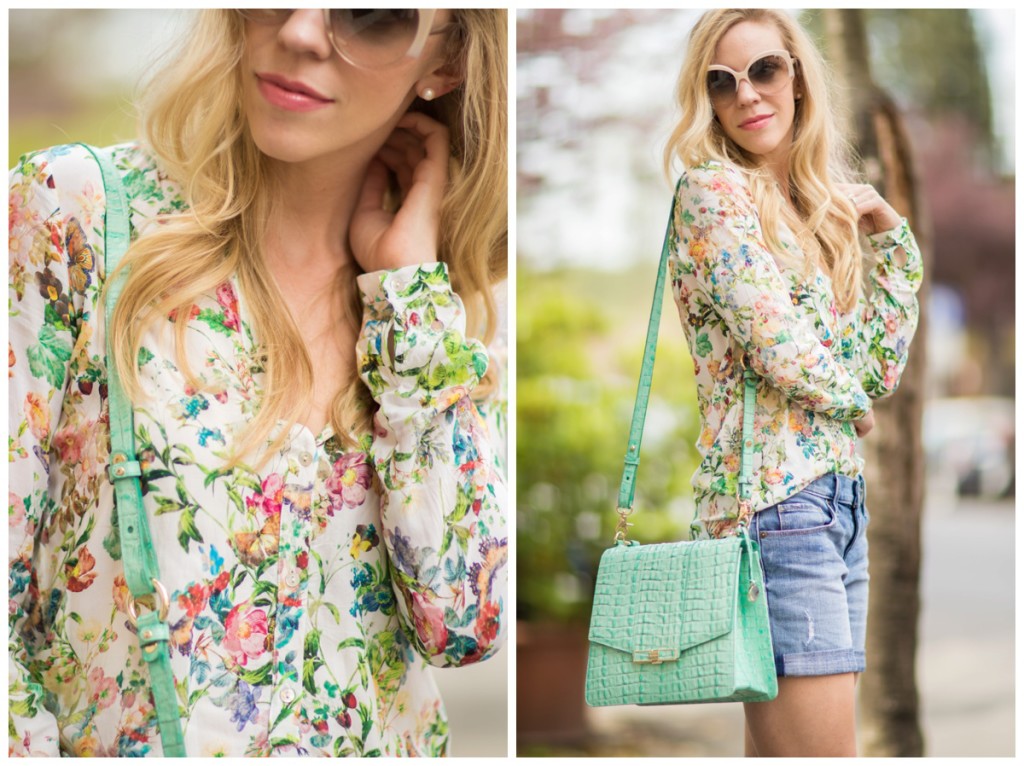 I've always been drawn to floral print, especially because it's so feminine. The rest of this outfit is ladylike as well, but boyfriend shorts give it more of a casual vibe.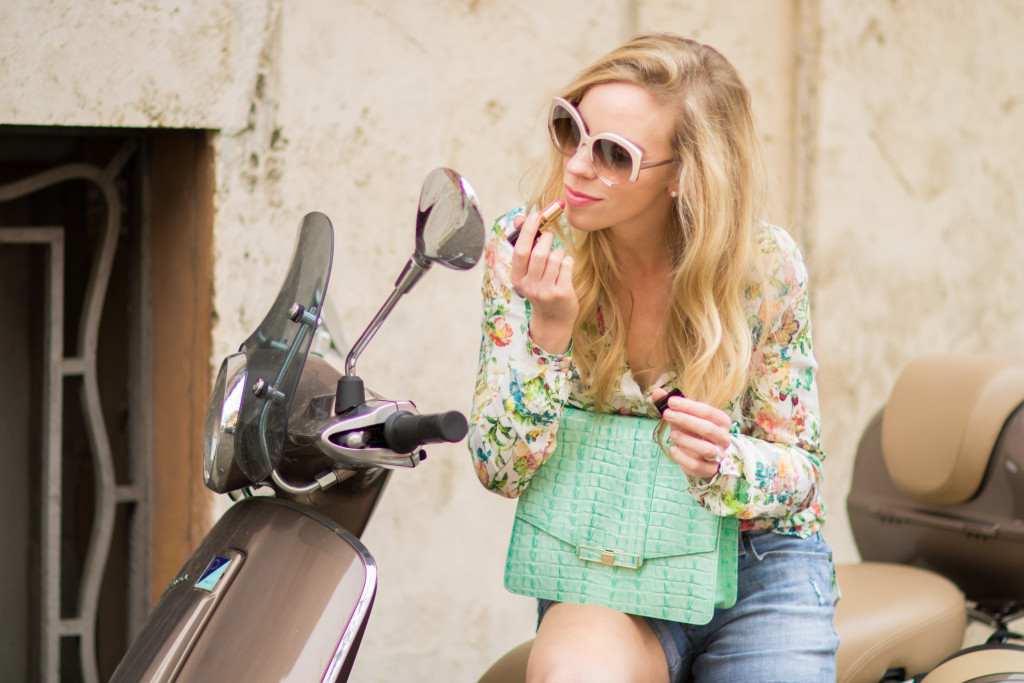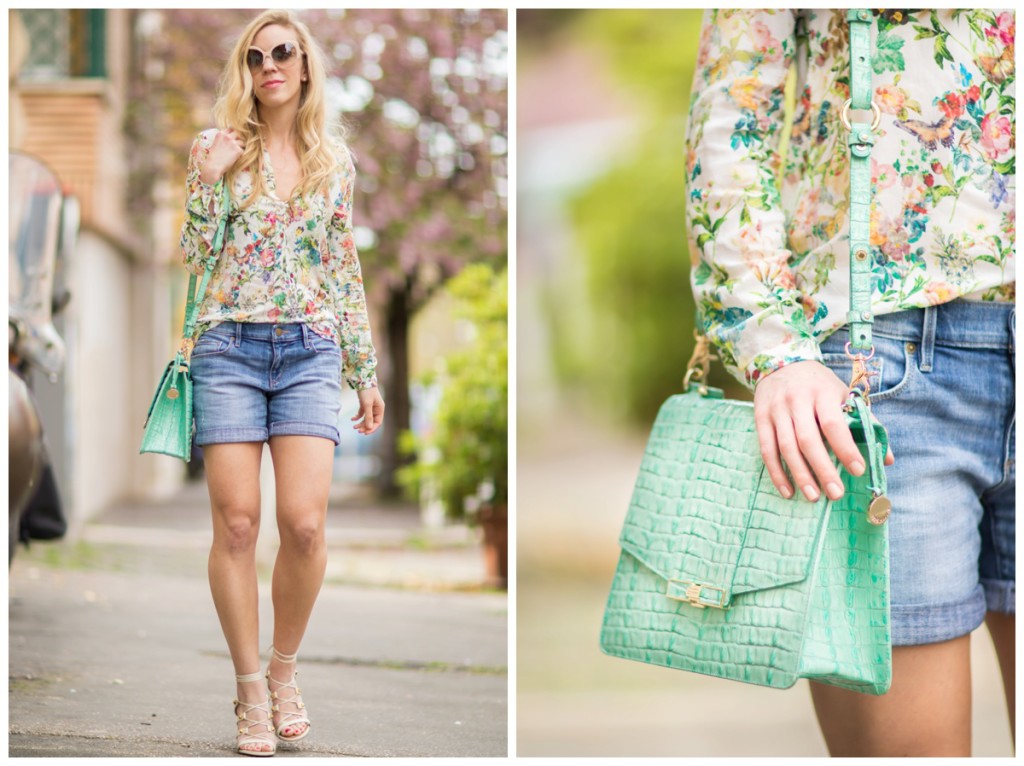 I want to follow up on this self tanner I mentioned on the blog awhile back: I used it last week and it definitely gave me some natural color in just a few days. After a liberal application of this bronzing powder on top, I felt much better about baring my legs for the first time. The only thing I would be careful of is that it can transfer a bit onto clothes, even though the customer reviews say it doesn't. After we got off the scooter, I noticed some of it had rubbed off on my husband's shorts from me sitting behind him–whoops! But with a little stain remover, it washed right out in the laundry, so it's definitely worth using anyway!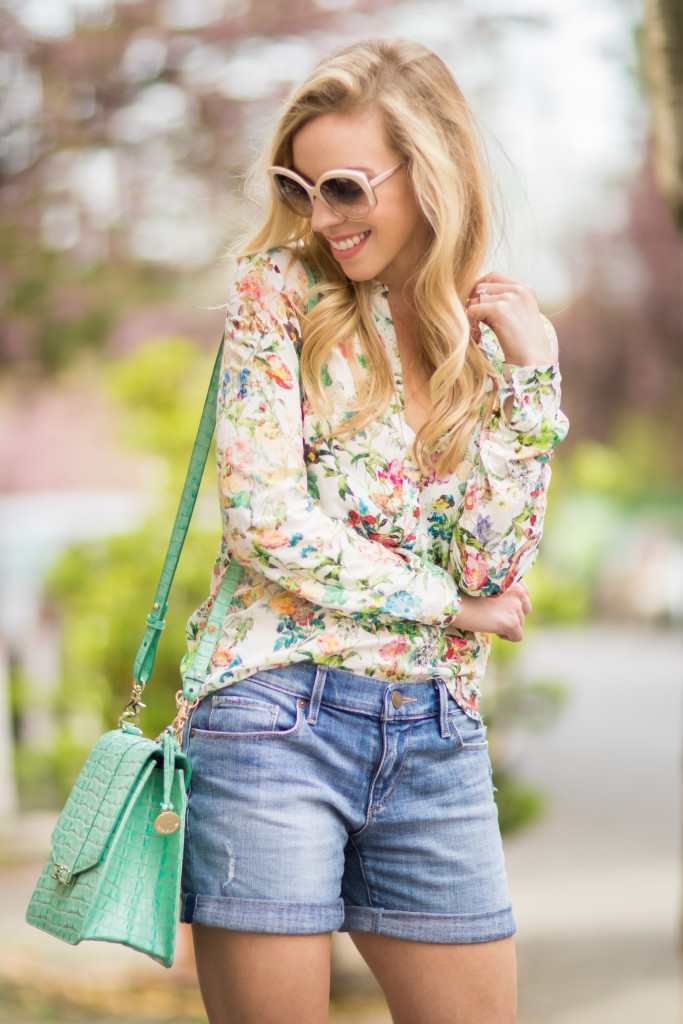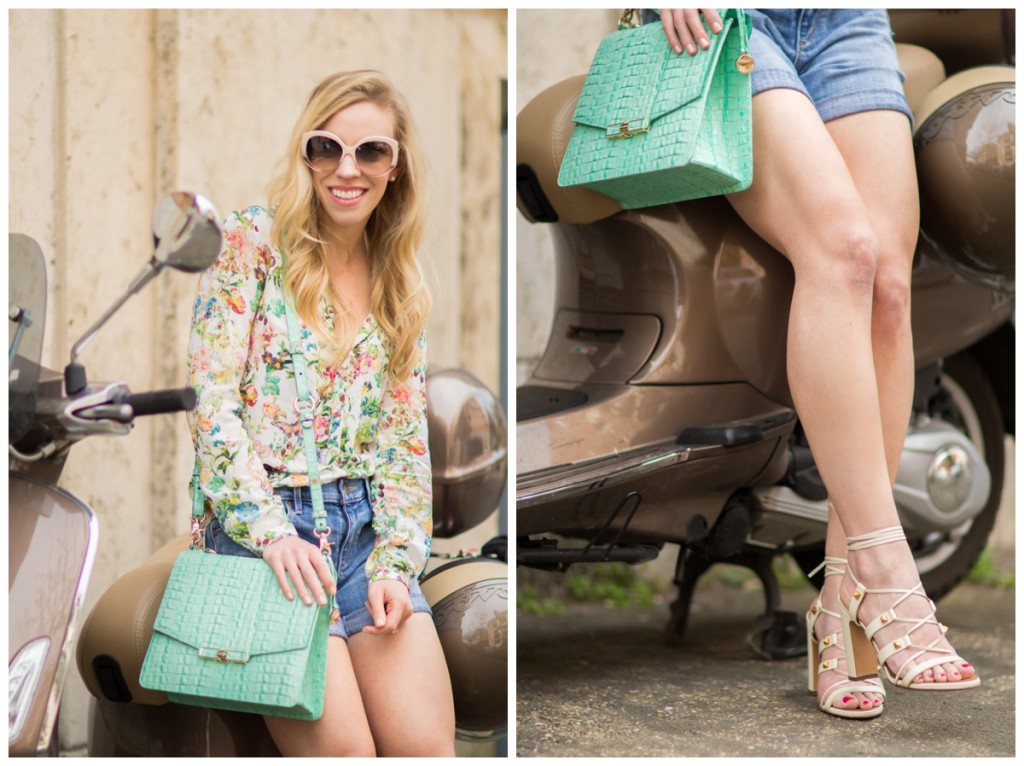 Do any of you have fun plans for the weekend? We are heading to Naples on Sunday and will be there for about a week, so look for some posts from there on the blog next week. I think I'm most excited about having Neapolitan pizza again more than anything else during the trip, ha! Have a wonderful weekend and thank you so much for reading!
Linking with Living in Color, Stylin' in St. Louis, Happiness at Mid Life, Doused in Pink & Rachel the Hat