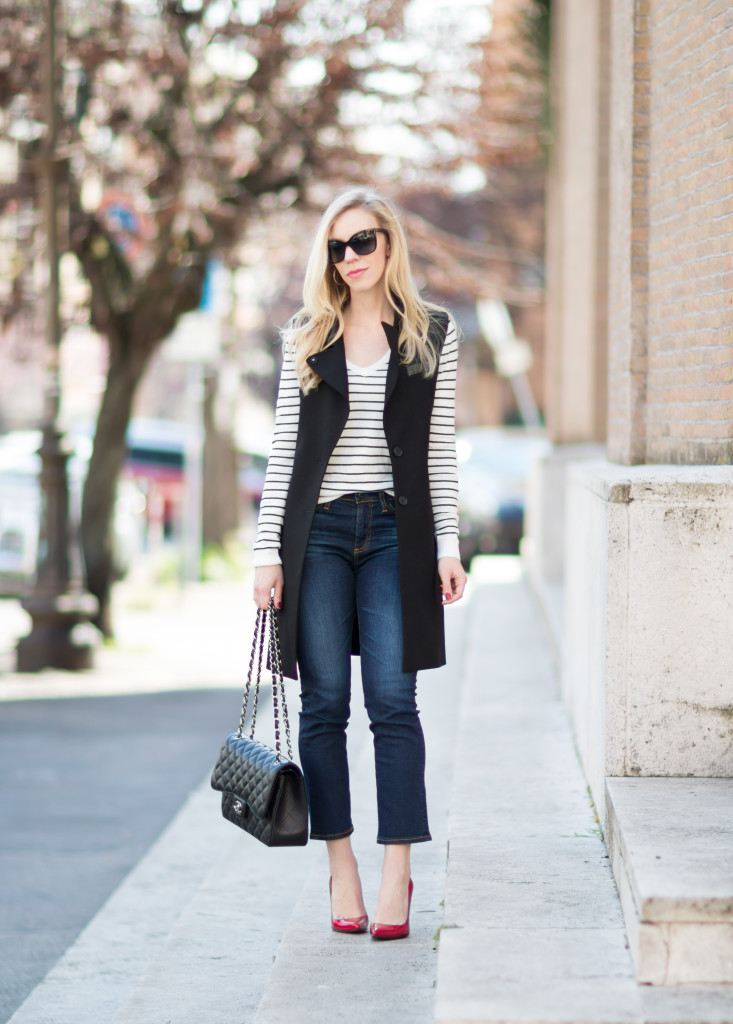 Hi everyone! Yesterday, my friend and I took a guided tour from Rome to Tuscany to explore a few medieval towns and have a Tuscan lunch with wine tasting, which was a lot of fun (besides all of the hours spent riding on the bus–that got old after awhile!) It was nice to see a few places my husband and I hadn't visited, and I definitely want to go back again soon.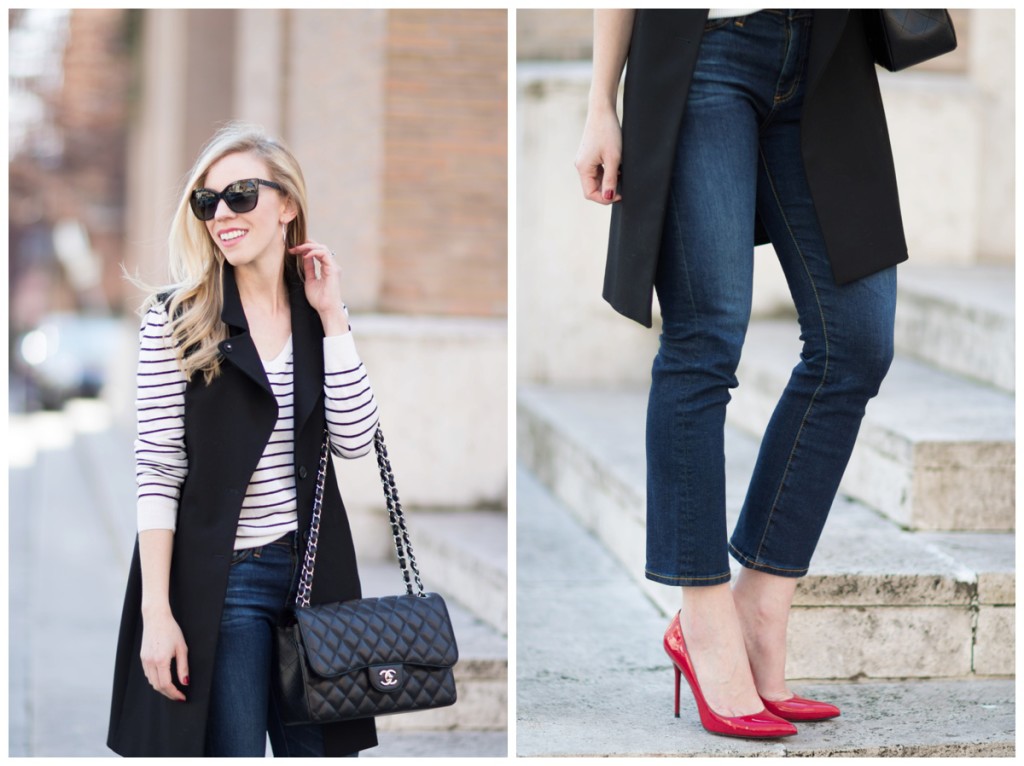 I wore this outfit last weekend and decided to throw on my bright red pumps at the last minute. I love how adding a pop of bright color can change an entire look, and red is one of my favorite hues to pair with black and white.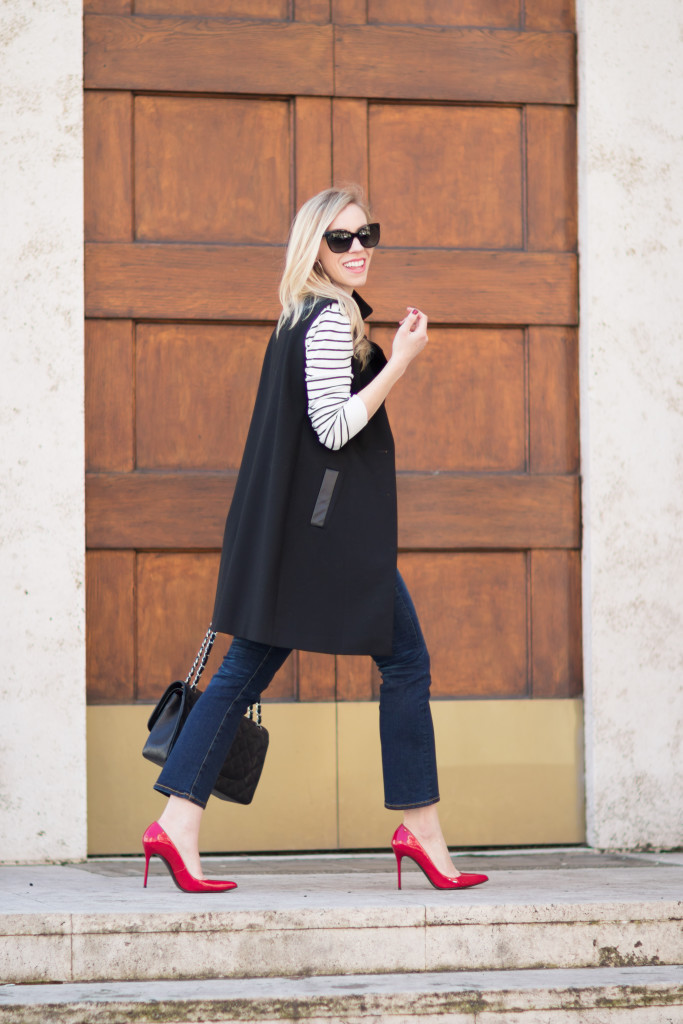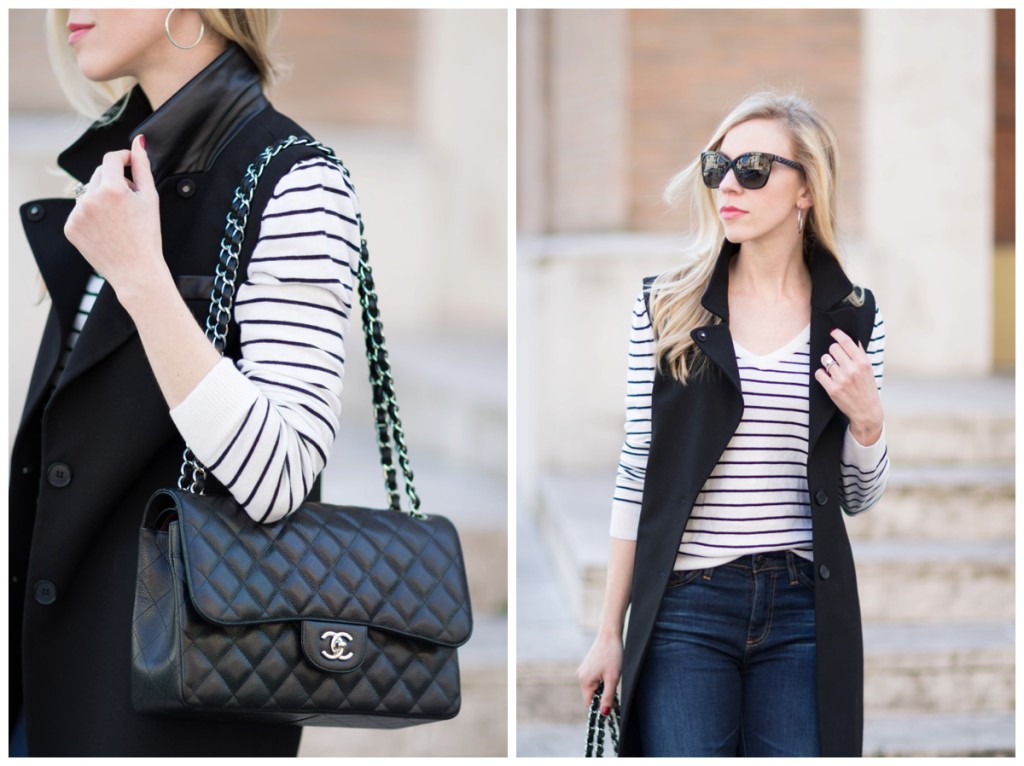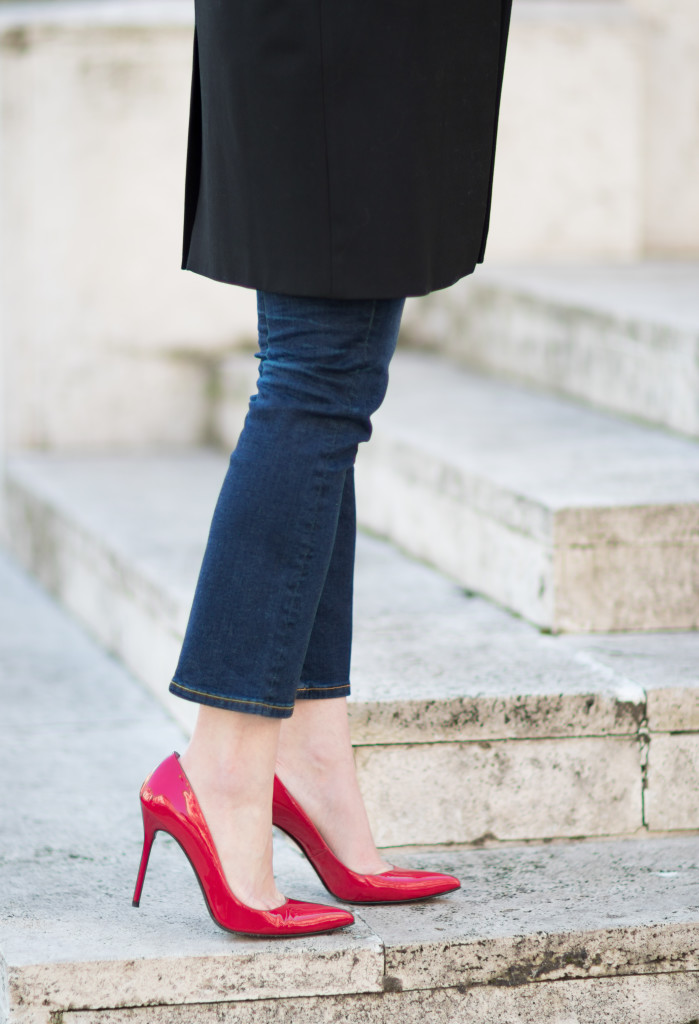 The best part about cropped jeans? They are the perfect canvas for showing off your fancy shoes! If you don't already have a pair in your denim collection, I highly suggest trying the crop flare, this season's hottest silhouette (this pair from AG Jeans is my absolute favorite because the flare is subtle and perfect for everyday wear).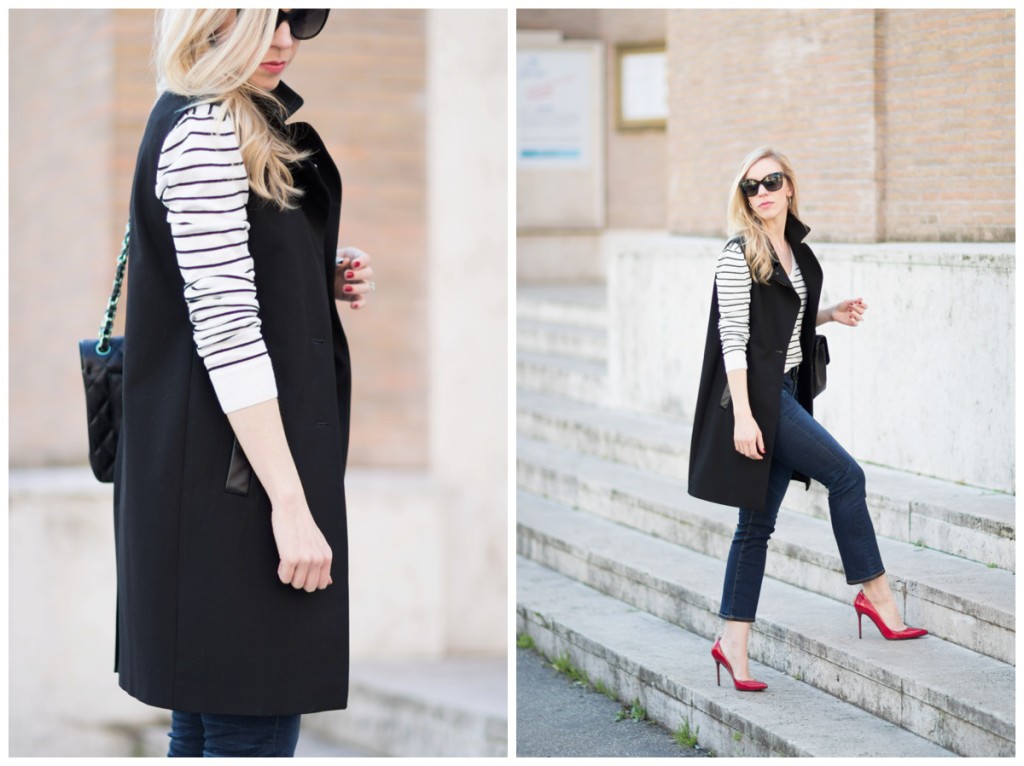 We're off to see the Vatican and St. Peter's Basilica this afternoon–my parents really enjoyed taking the same tour while they were here a few weeks ago, so I can't wait to experience it for myself. We're also taking my friend to our favorite Neapolitan pizza restaurant here in Rome for dinner tonight (so many things to see and eat, so little time!) Hope you all have a great evening!
Linking with The Pleated Poppy & Color and Grace