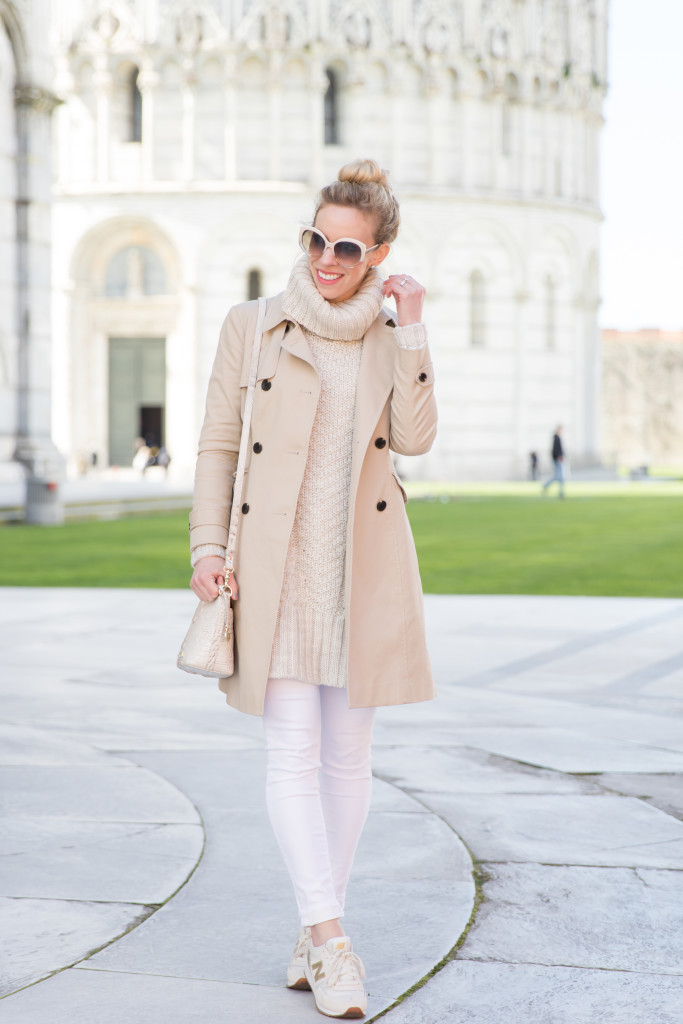 Since it was close by from where we stayed in Tuscany, we decided to drive down the coast last weekend and make a stop in Pisa to see the famous leaning tower, something I definitely wanted to check off the bucket list while we're living in Italy!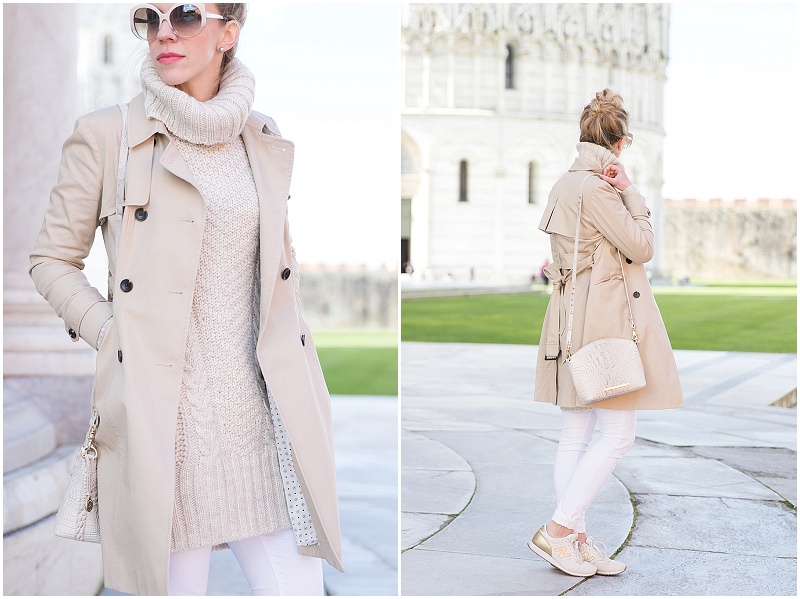 With all of the rain we've been having lately, this trench coat has practically been glued to me. Since a trench isn't always the warmest form of outerwear, I added a cozy sweater underneath to keep warm, and used shades of beige and white to give the rest of my outfit a springtime feel.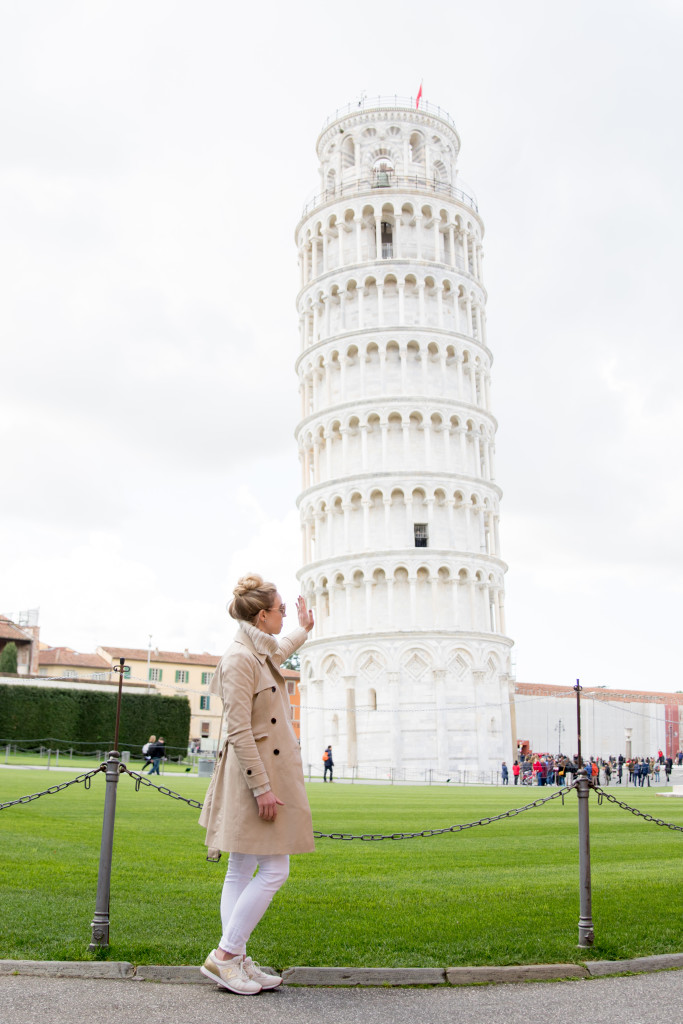 Striking a classic tourist pose is a must when you visit the Tower of Pisa (although I look a little more enthusiastic in this photo I posted on Instagram!)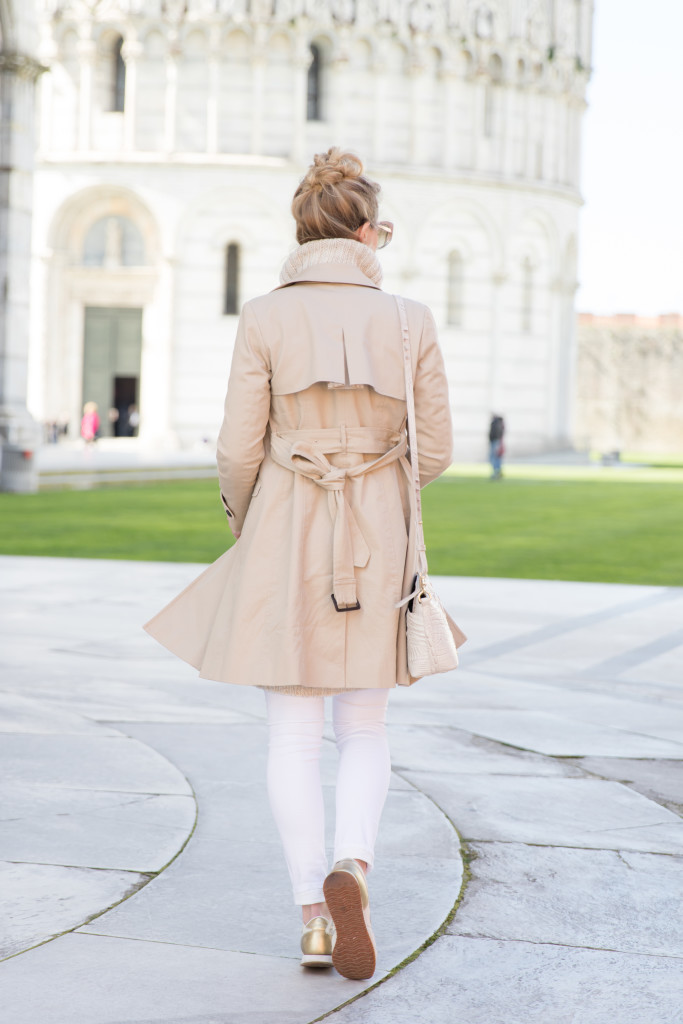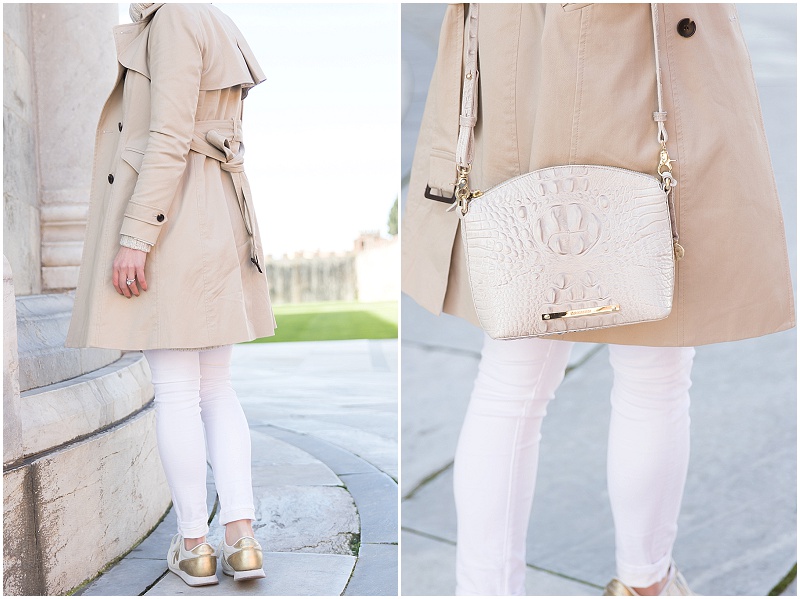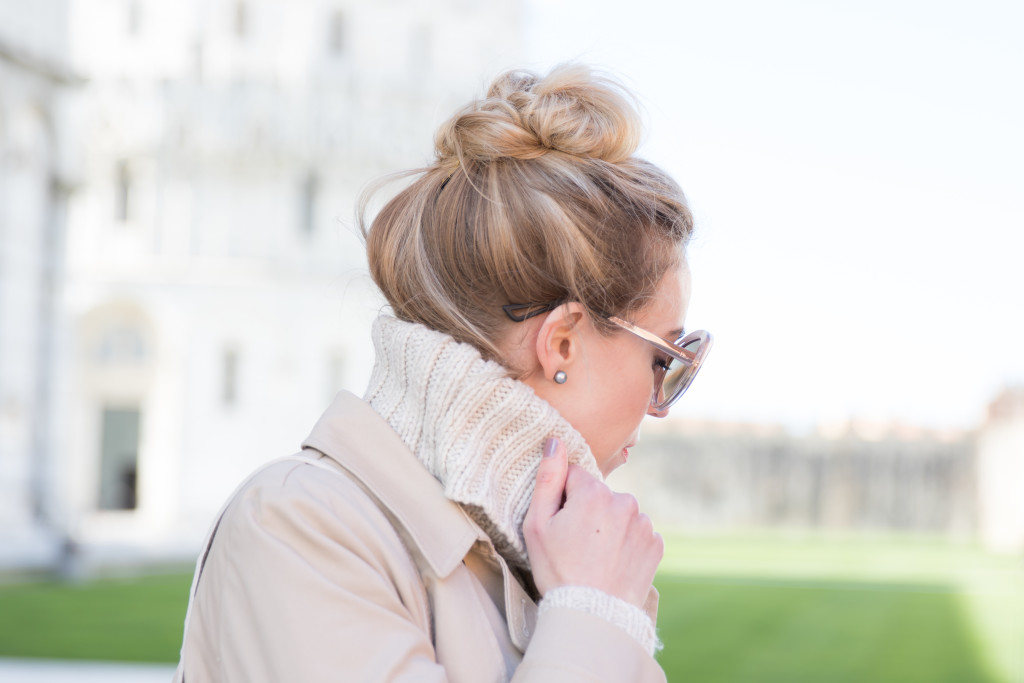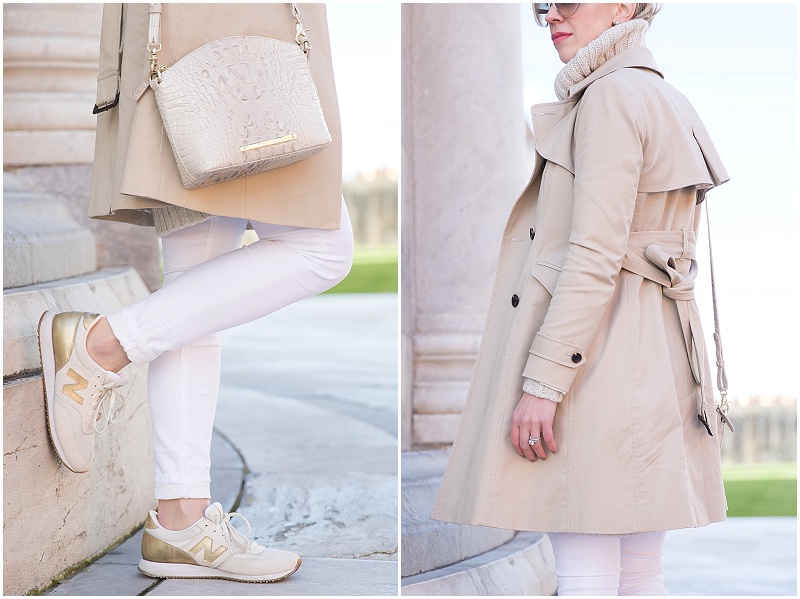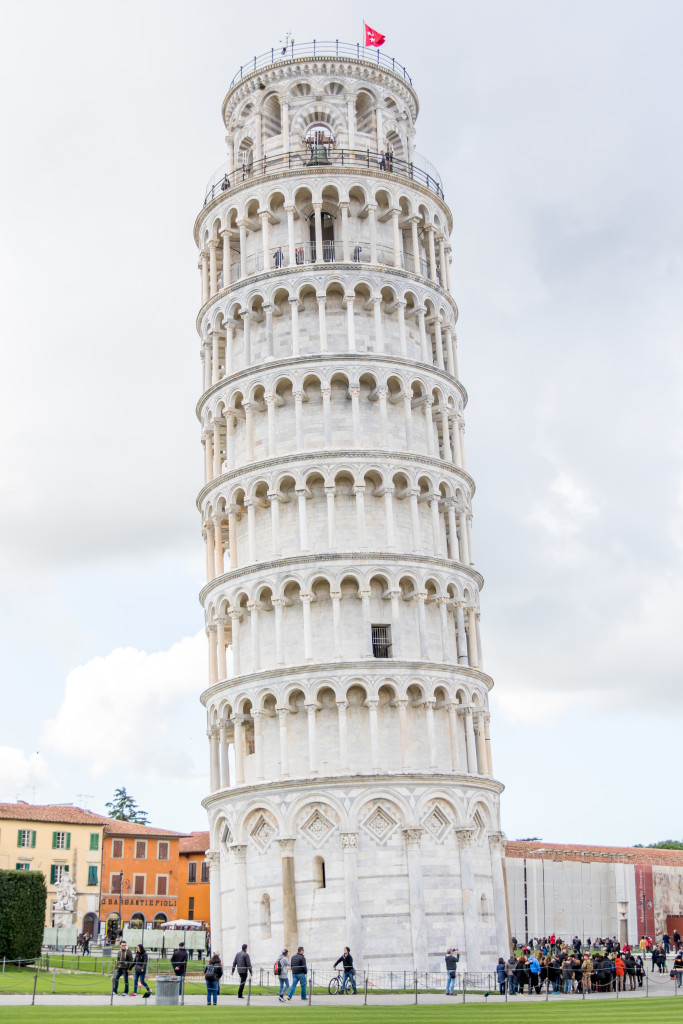 Fun fact about the tower: the tilt actually began during construction, and continued to lean further for years until eventually stabilizing at its current position.
In other sightseeing news, it's my parents' last day in Rome, so we ventured out to tour the Colosseum, Palatine Hill, and Roman Forum. It was actually my first time exploring all of those places, too–I've hardly done any sightseeing since moving here because we figured it would be more fun to experience with visiting friends and family. I hope all of you have a wonderful weekend ahead, and as always, thank you so much for reading!
Linking with Living in Color, Stylin' in St. Louis, Doused in Pink, Happiness at Mid Life & Rachel the Hat