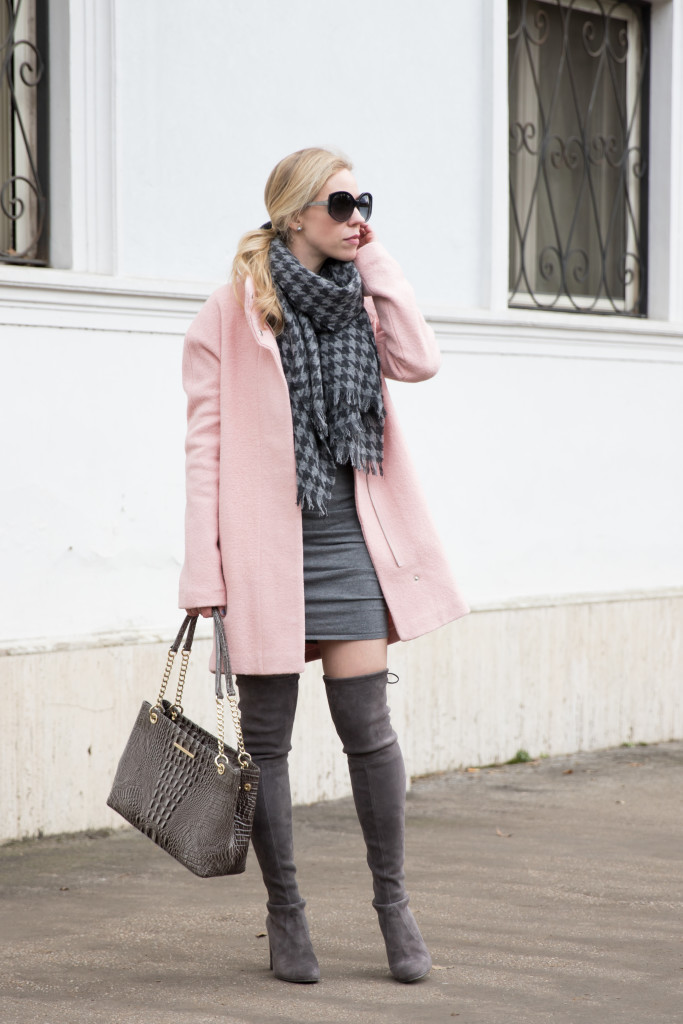 I love how a cheerful coat can brighten a 'blah' winter day, and this pink number always does the trick for me. The soft pastel hue is also perfect for lending my sweaters more of a springy appearance while it's still cold outside.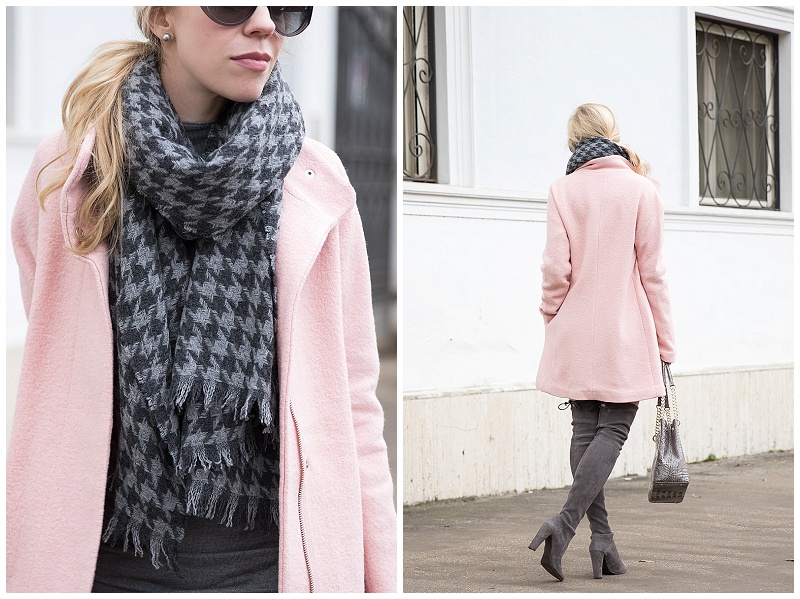 Although this pale pink hue is pretty mild, the key to rocking any colorful outerwear is to keep the rest of your outfit on the subtle side. I've found the easiest way to wear color without overdoing it is by pairing a bold piece with neutral pieces in the same color family. For this look, I went with a monochromatic mix of grays, but a houndstooth patterned scarf in the same color family also added interest.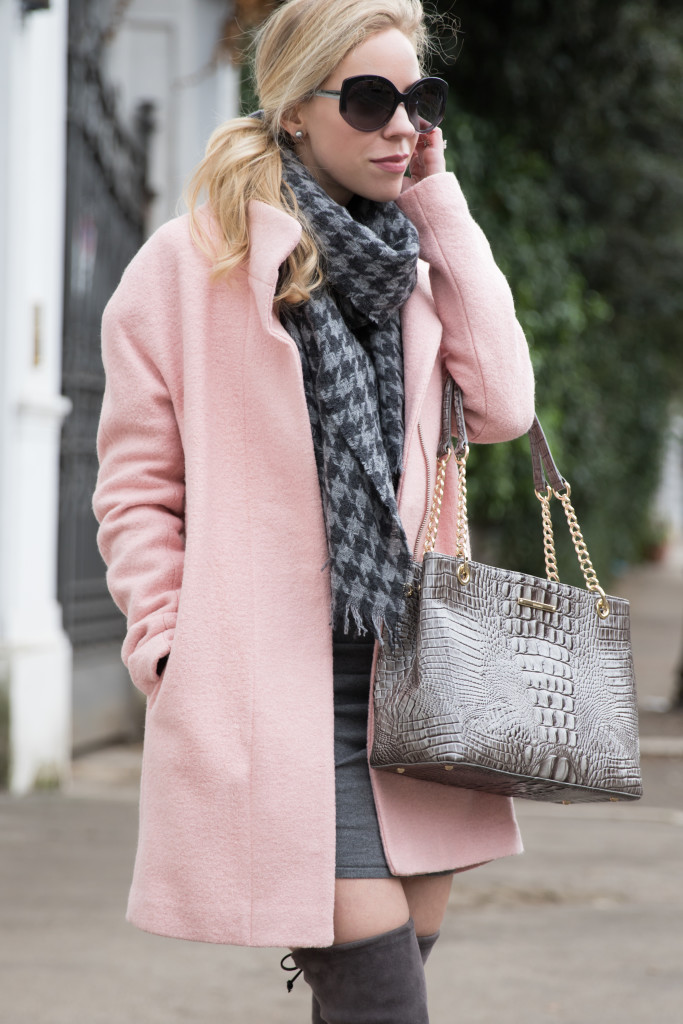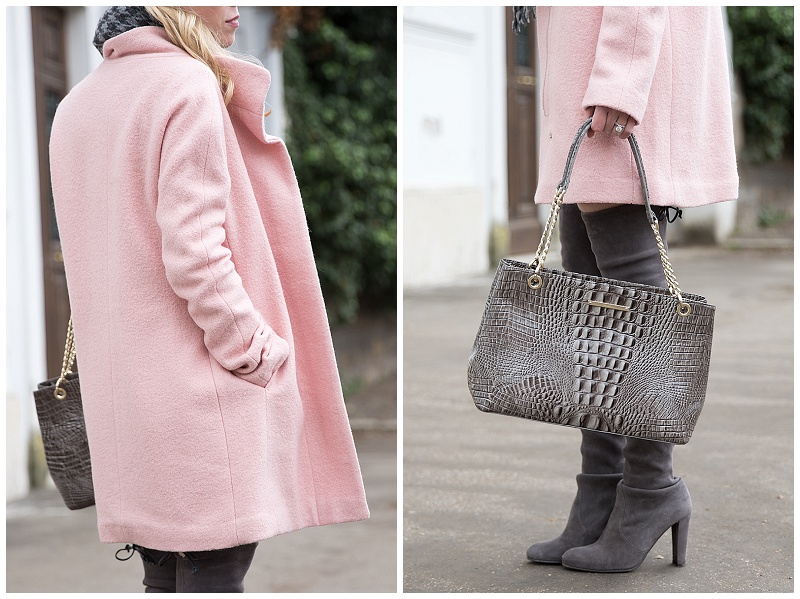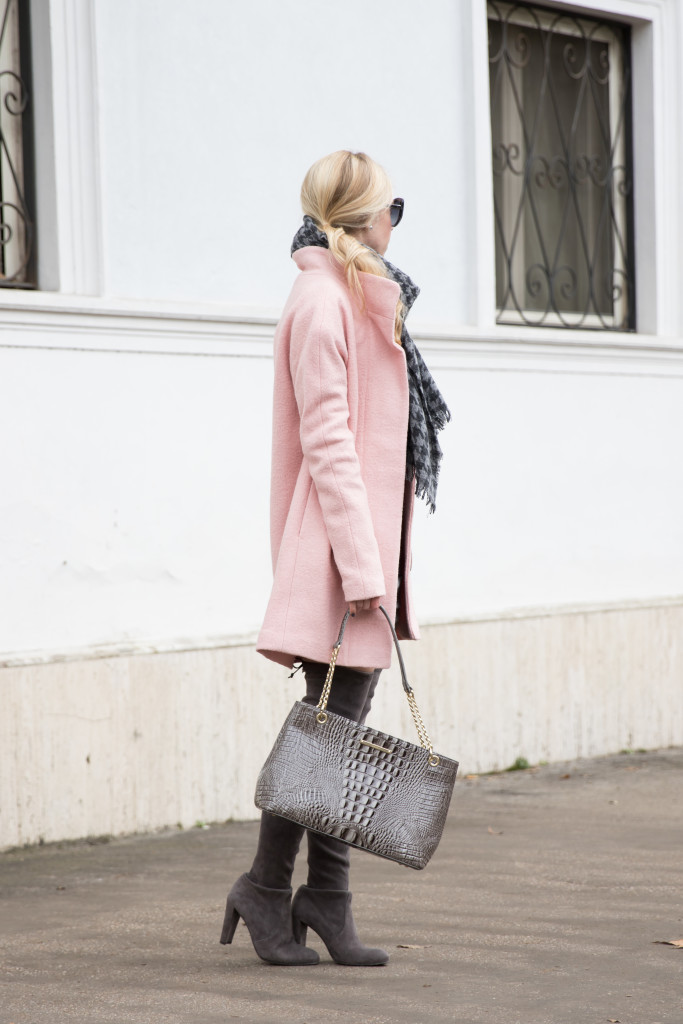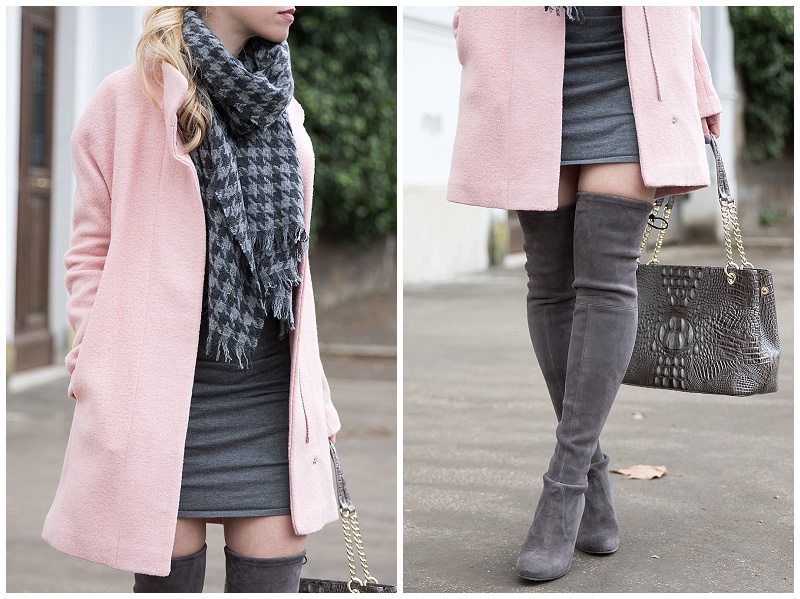 I don't know about you, but I'm glad tomorrow is Friday. My husband has had to work late basically every night this week, so we've hardly gotten to spend any time together. I'm ready for wine, popcorn, and a movie night on the couch tomorrow (I know, we are such party animals). Cheers to the weekend and thank you so much for reading!
Linking with Living in Color Style, Stylin' in St. Louis, Doused in Pink, Happiness at Mid Life & Rachel the Hat