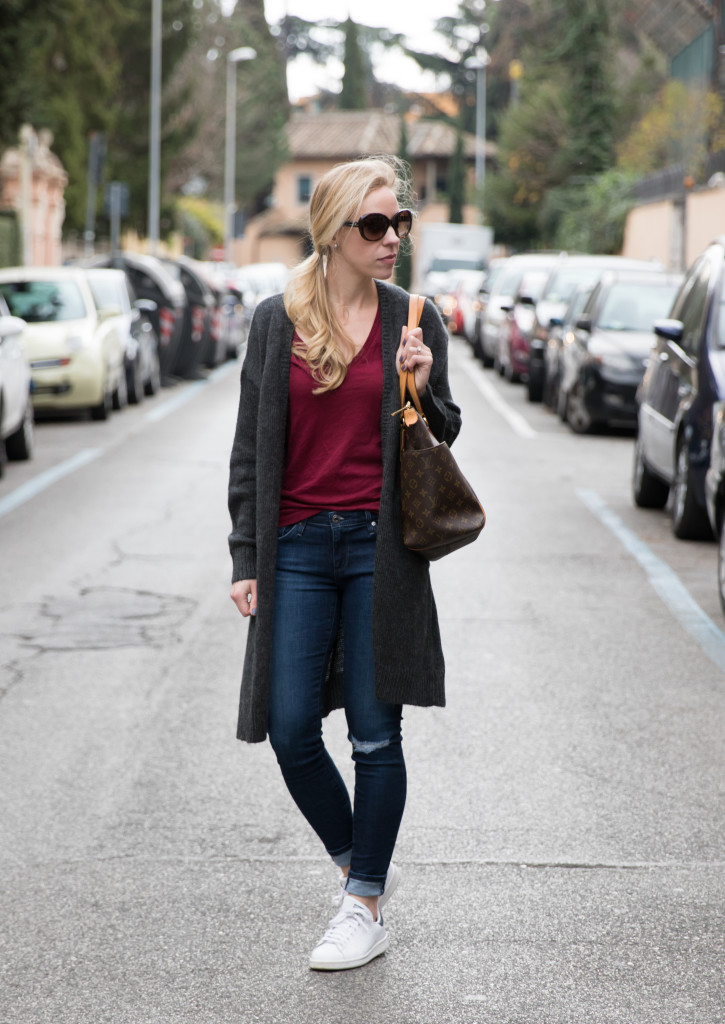 Happy Wednesday! For some reason I feel like it should already be Friday because the last few days have been so busy (or it's just my wishful thinking). I've been getting a ton of use out of my cardigans lately since it hasn't been cold enough outside to necessitate a heavy coat. Styles like this, which are roomy and long, are perfect for using as light outerwear–and also cozying up while at home.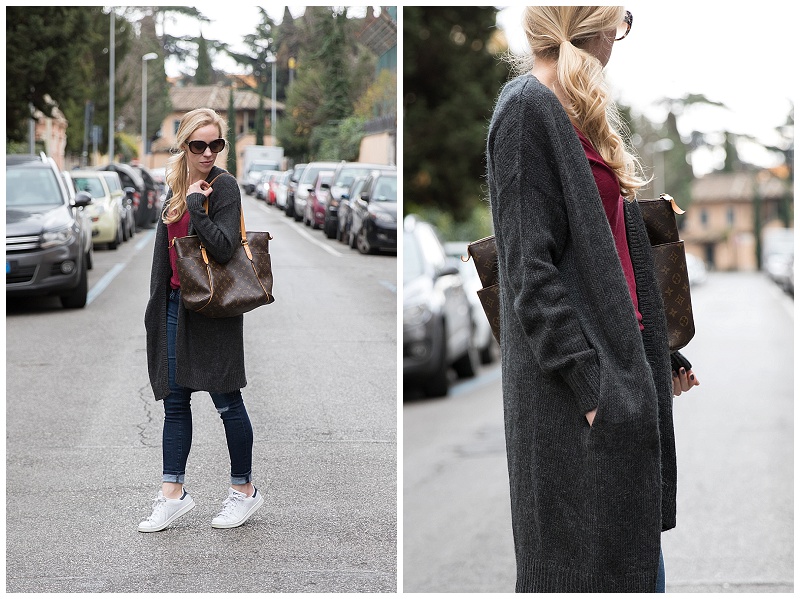 Since I'm often on foot when running errands around the city, I usually go the casual route by wearing my cardigans with a tee, jeans, and sneakers.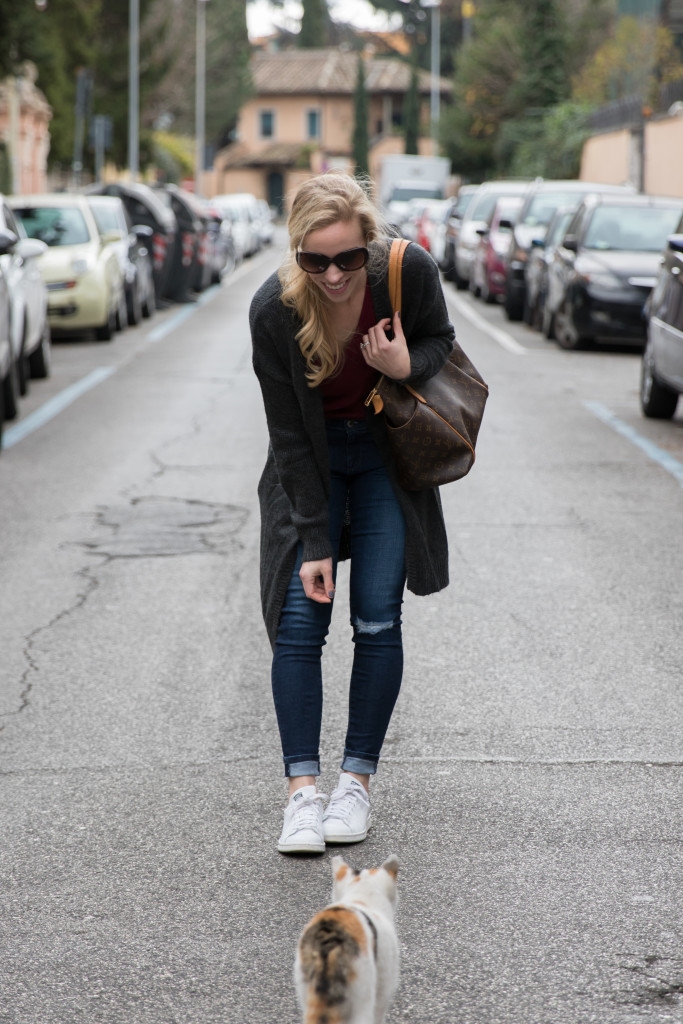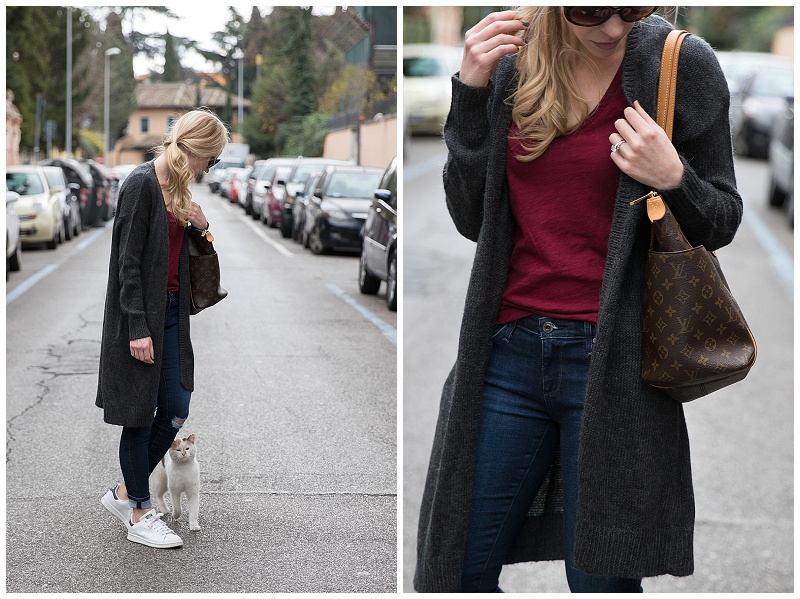 My husband and I love cats, and they always seem to find us while we're out–this little girl insisted on joining the blog shoot. She was so adorable and sweet, but nearly gave me a heart attack when she'd dart across traffic to follow us!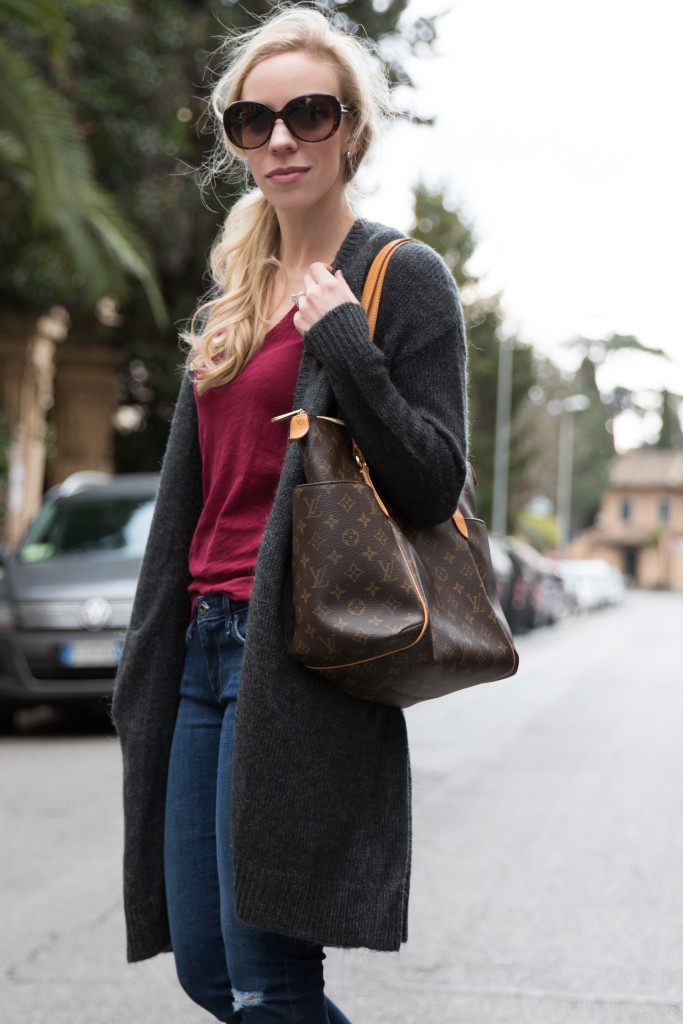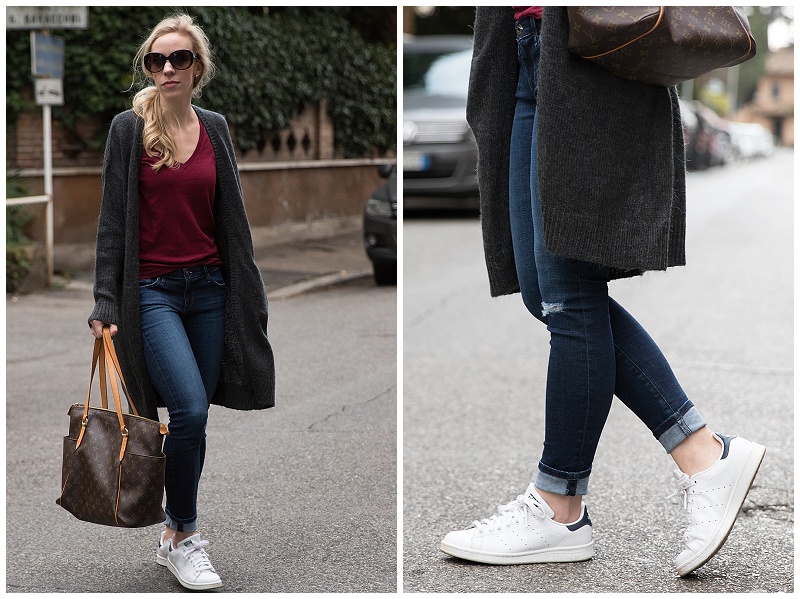 What I love most about this type of look is that it's easy to throw together in minutes and doesn't require prior planning. What's your favorite formula for no-fuss style?
Linking with The Pleated Poppy, Color and Grace & Chic Street Style