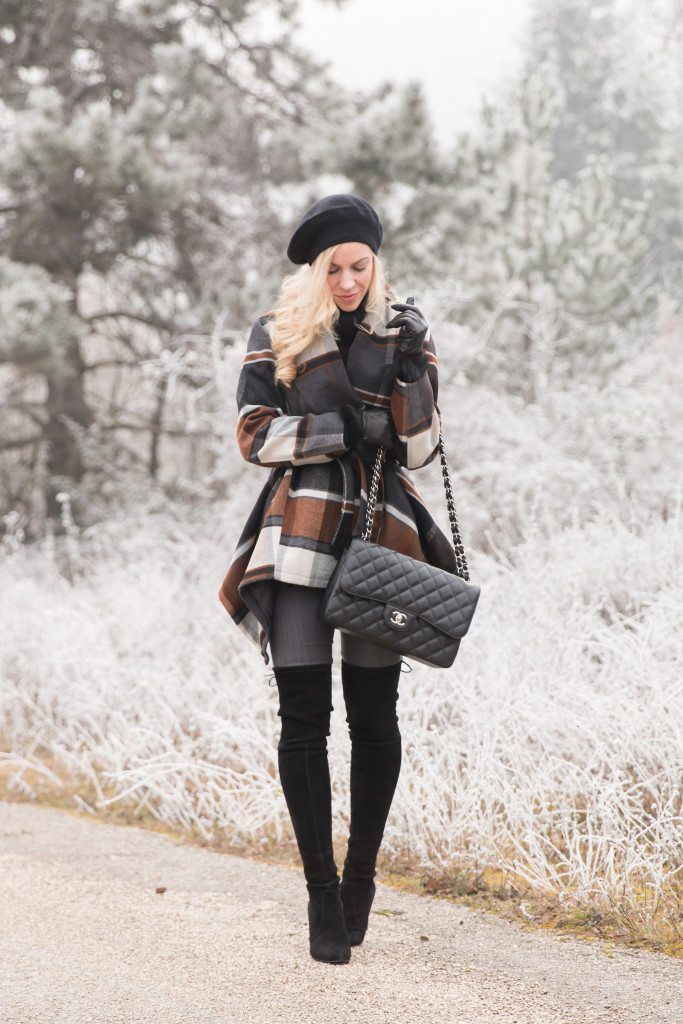 Happy Monday and I hope all of you had a great weekend! On Saturday, my husband and I took a day trip into the mountains of Abruzzo to fill up on fresh spring water. I know that may sound a little strange, but the last time we were there, we happened to see several springs on our drive along the mountain. Unfortunately, we didn't have any empty bottles with us to fill up then, but this time we planned ahead and collected about fifteen 2-liter bottles. When I was growing up my parents always used to collect spring water from the mountains where we lived, so our family has always used it to make coffee and tea–trust me, the taste is so much more pure (and it's free!) While the tap water in Italy is potable, it's really not recommended to drink in excess due to high levels of calcium, which can trigger kidney stones. We've been using a Brita pitcher filtering system since we moved here, but now that we know about these springs, we'll be returning to the mountains to stock up every few months. On the way there, I made my husband pull off the highway when we saw this winter wonderland; there is often low-hanging mist in the valleys around here, and since that morning was below freezing, every tree and blade of grass was coated in ice–it was so crazy but absolutely beautiful!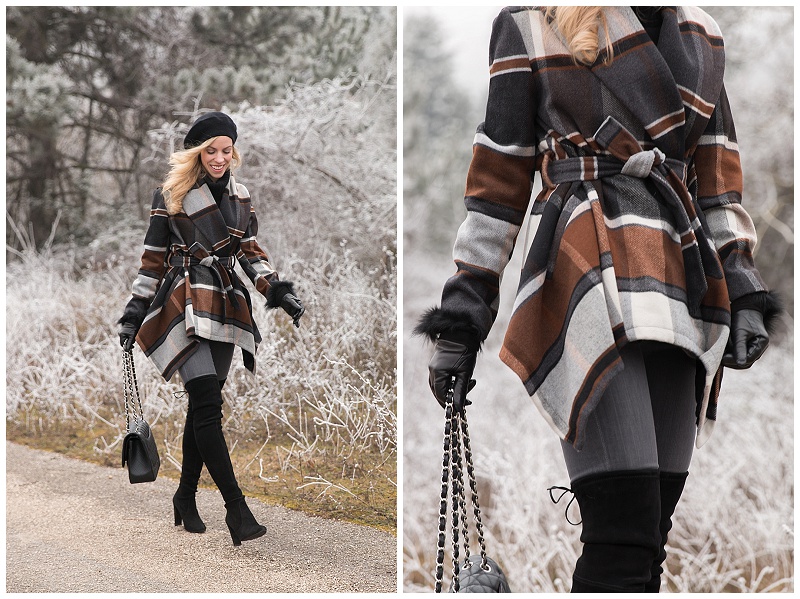 To stay warm on our mountain adventure, I bundled up in cozy winter layers: a plaid wool coat over a thick turtleneck, topped with my favorite cashmere beret and fur-lined gloves.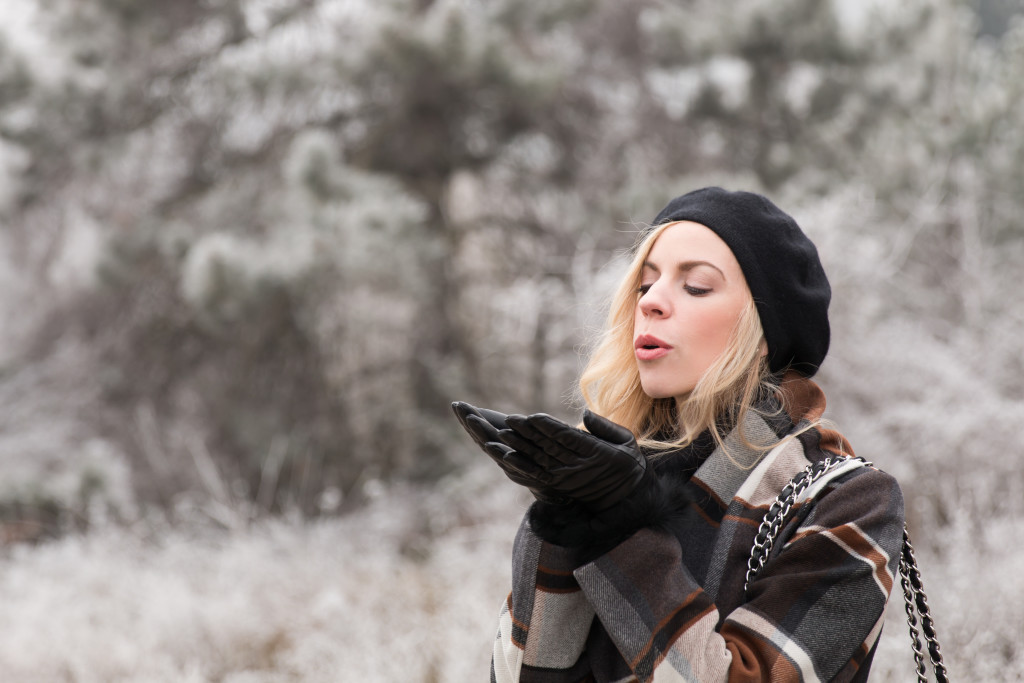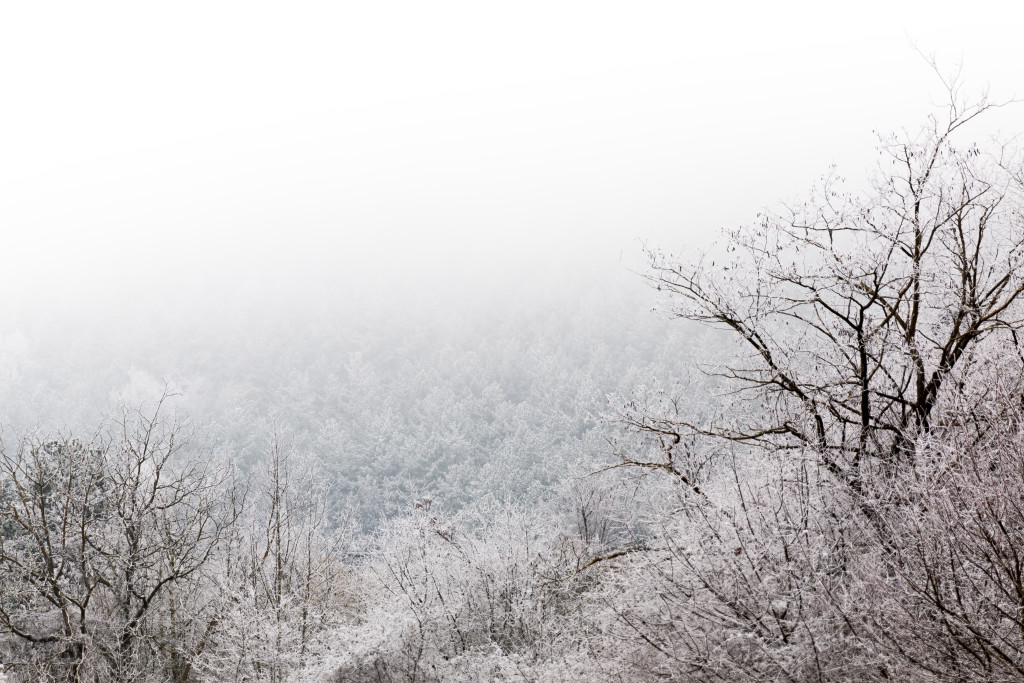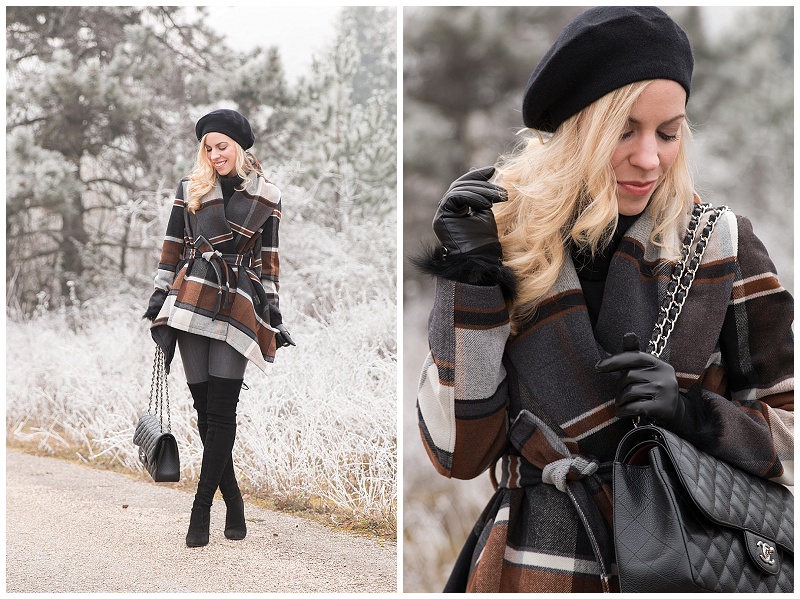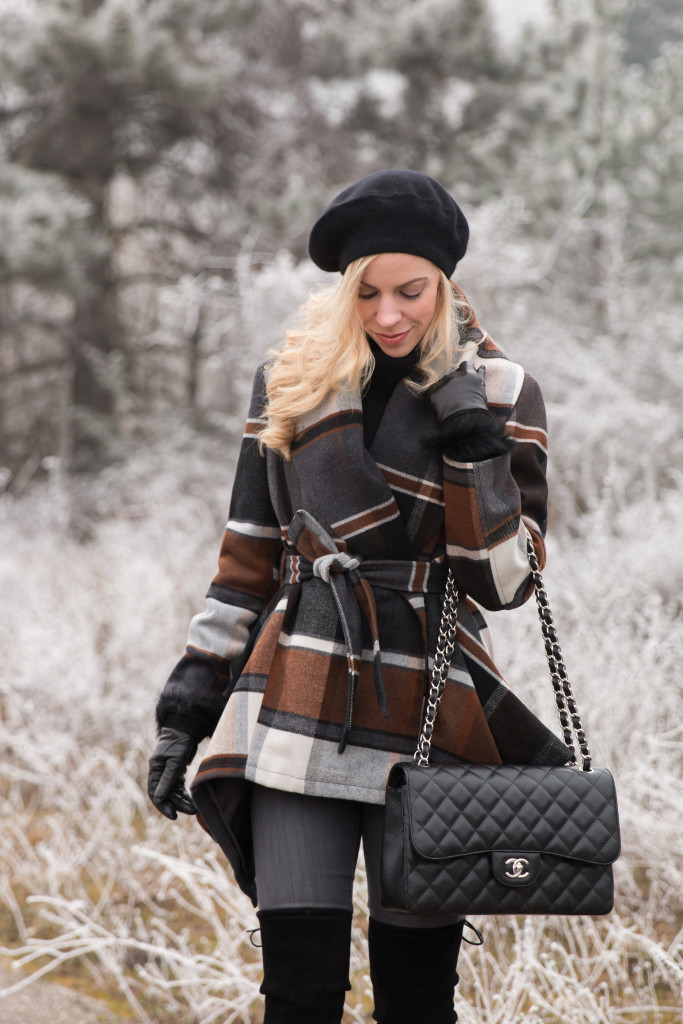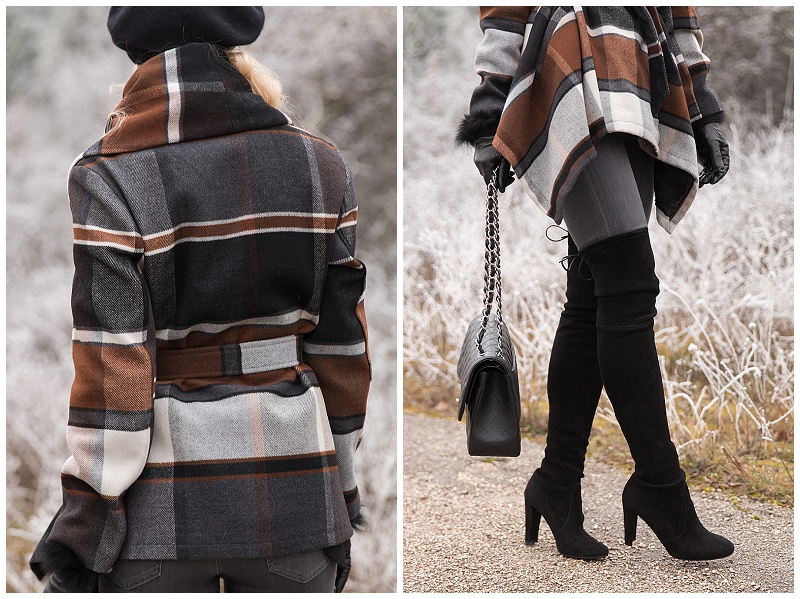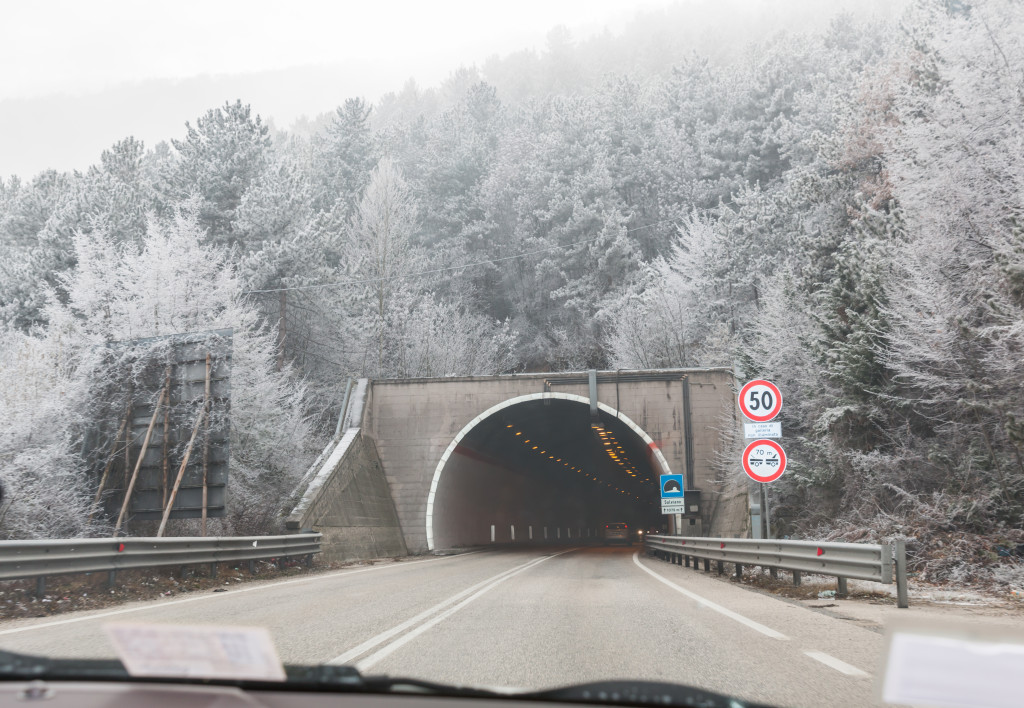 Unbelievably, despite the fact everything surrounding us was covered in ice, not a single bit of it was on the road. I'd never seen anything like this before and I'm glad we got these photos before the temperature rose enough to melt all of it away.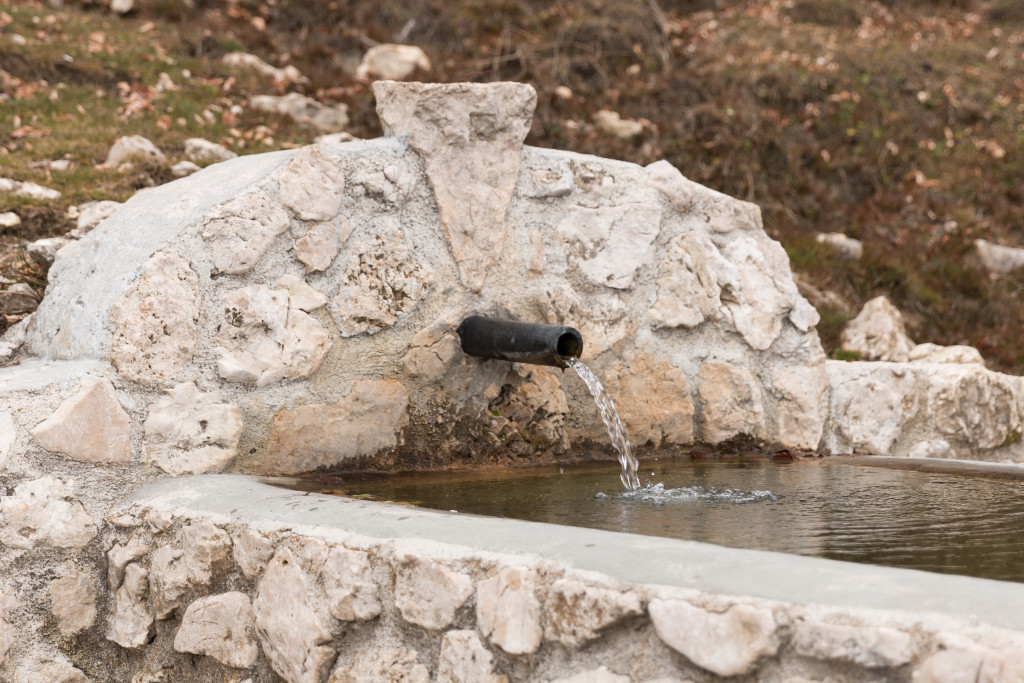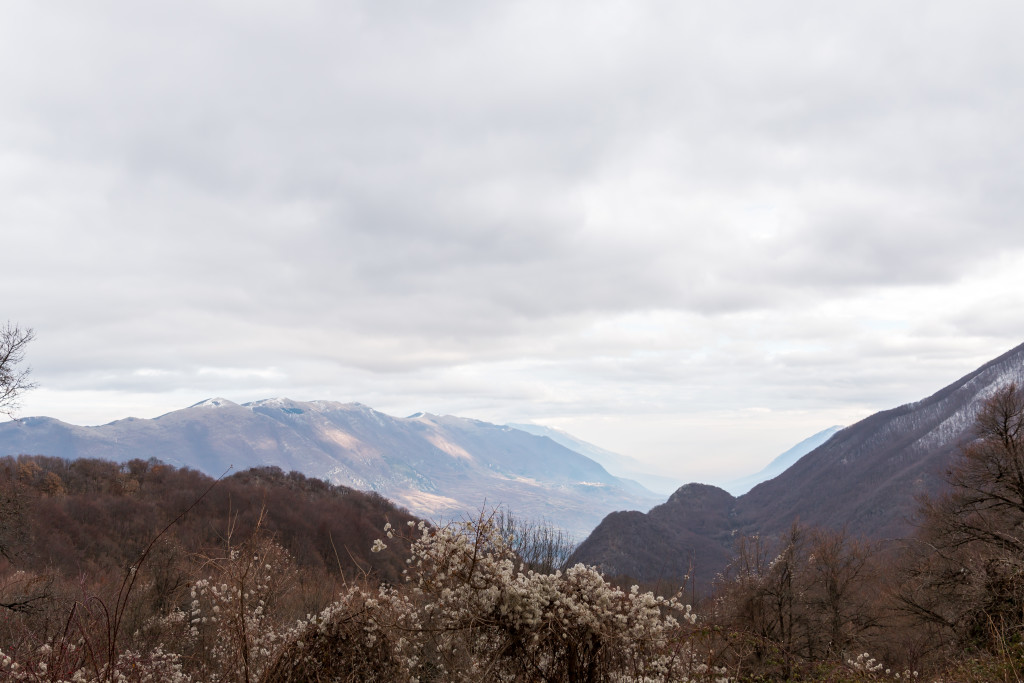 Our final destination: this was the incredible view we were greeted by from the mountain spring–bellissima!
Linking with More Pieces of Me, Sincerely Jenna Marie, Pink Sole & Still Being Molly