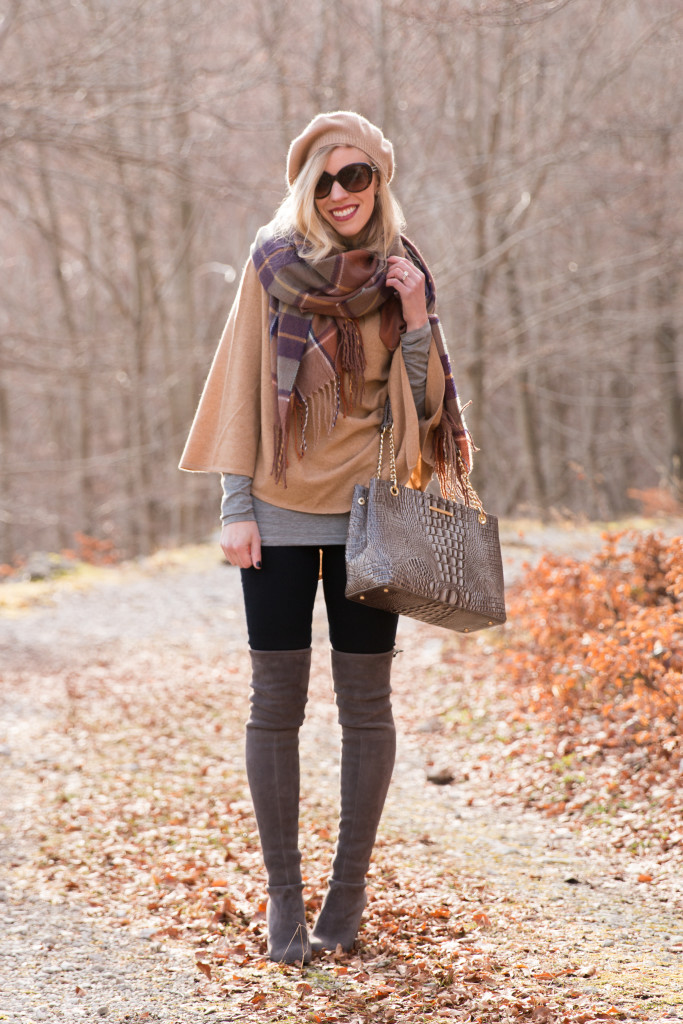 As you look at this post, you may be thinking, 'Hmm…this doesn't look anything like Rome' and you're absolutely right: this was from our road trip out of the city last weekend, when we stopped for photos on our way up the mountain. I have to say, standing on a gravel road surrounded by woods almost made it feel like we were back home in Virginia!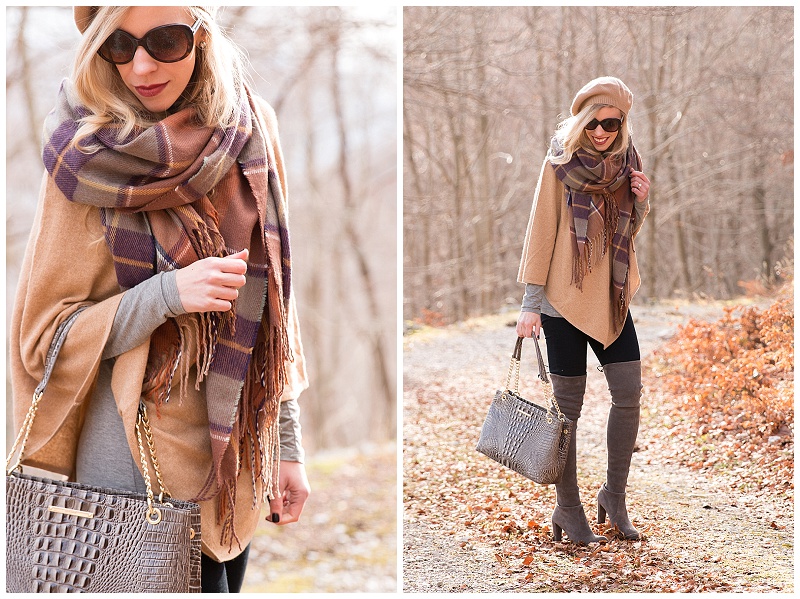 The last thing I needed was another plaid scarf, but when I stumbled across this blanket style from Nordstrom, I just couldn't resist. It's soft, oversized, and the beautiful earth tones make it easy to pair with so many neutral outfits–all the makings of a perfect cold weather accessory.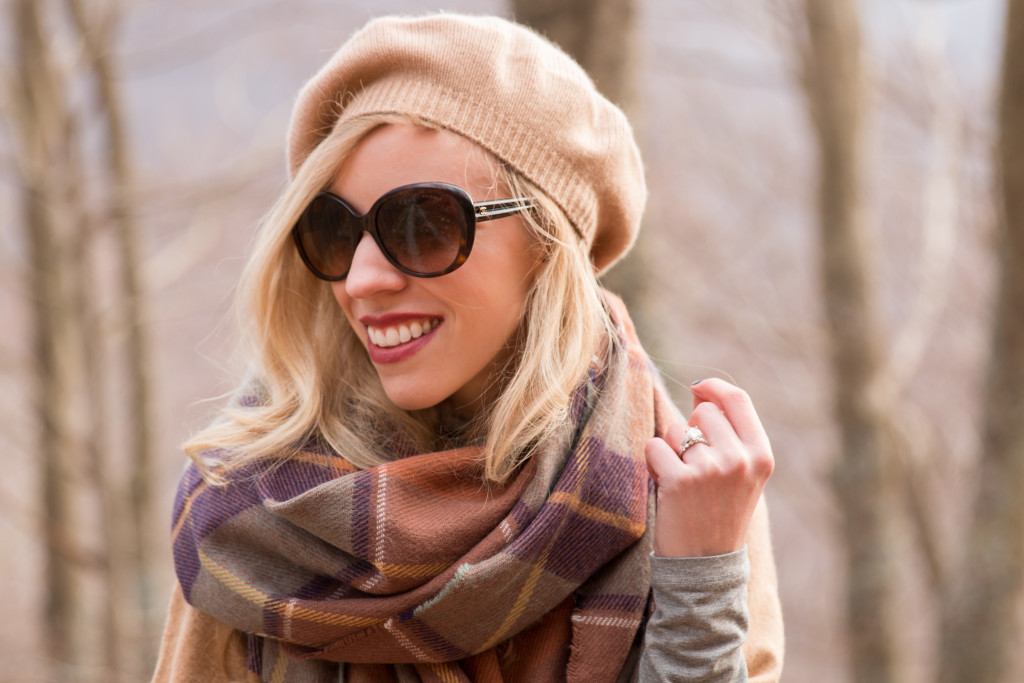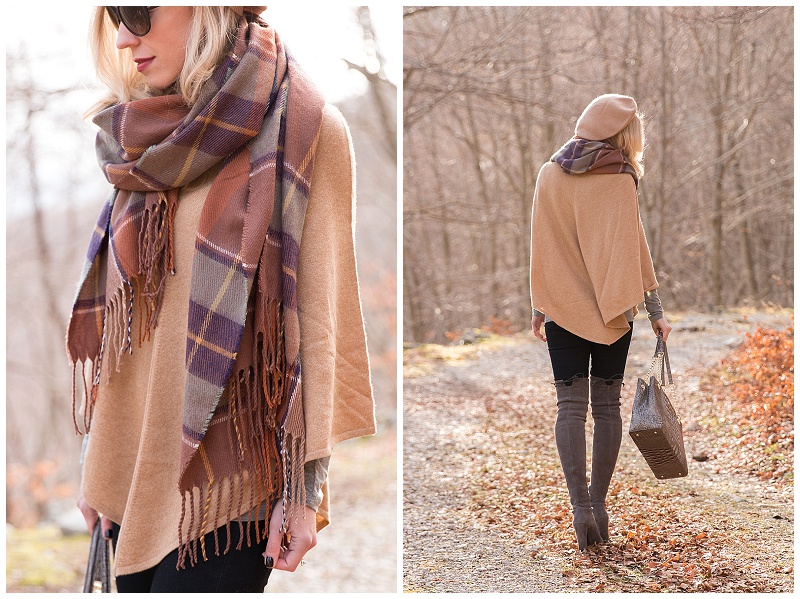 Two other recent winter clearance purchases I made are this beret and cashmere poncho. I already had the same poncho in black and navy and was lucky enough to snag the camel style for nearly 80% off the original price (gotta love end-of-season sales!) I also highly recommend the beret I'm wearing, which is cashmere as well (and currently 40% off–even better!) It's the perfect winter hat if your head is on the small side like mine–berets always seem to look better on me than beanies.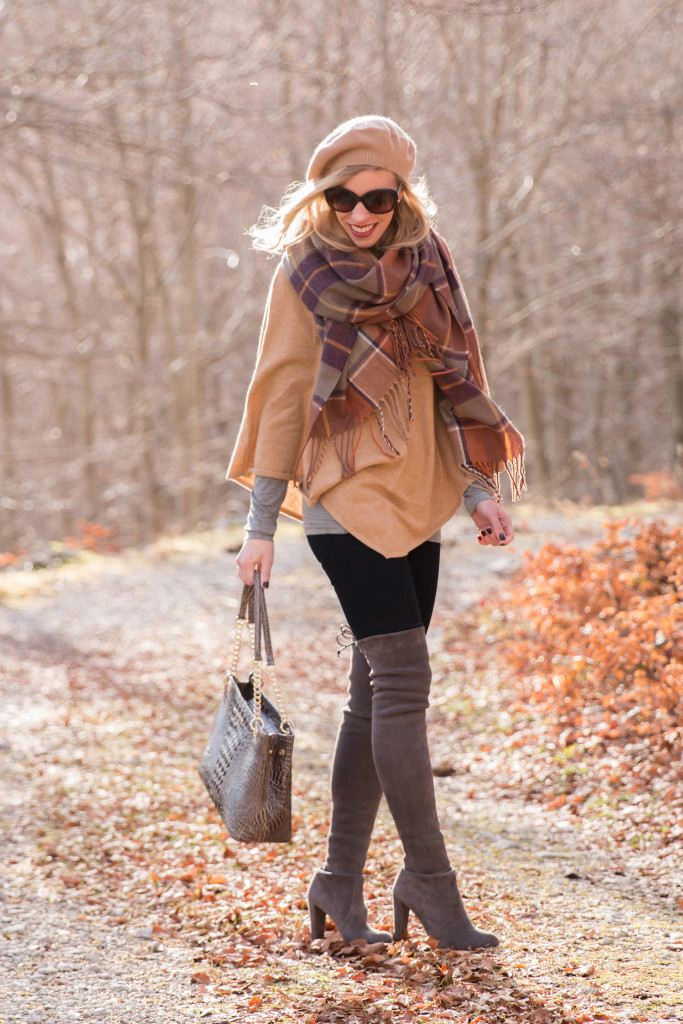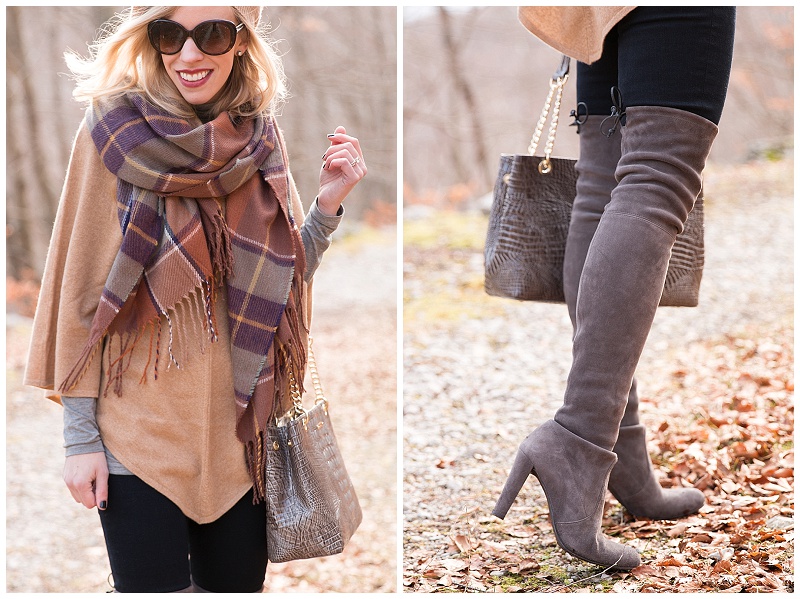 Don't the leaves covering the ground make it look like it's still autumn? I miss the fall season already!
Linking with The Pleated Poppy & Color and Grace