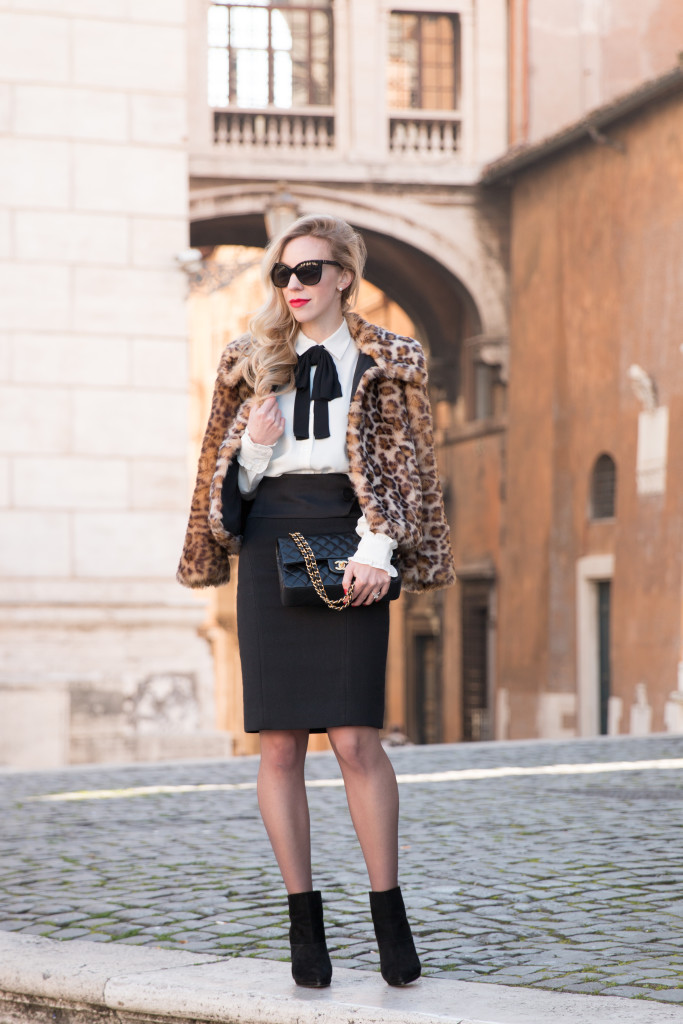 One of the things I love most about this time of year is having more opportunities to get dressed up. Although I wasn't heading to a party, this outfit was fitting for a stroll around the romantic piazza of Campidoglio, a hilltop square designed by Michelangelo.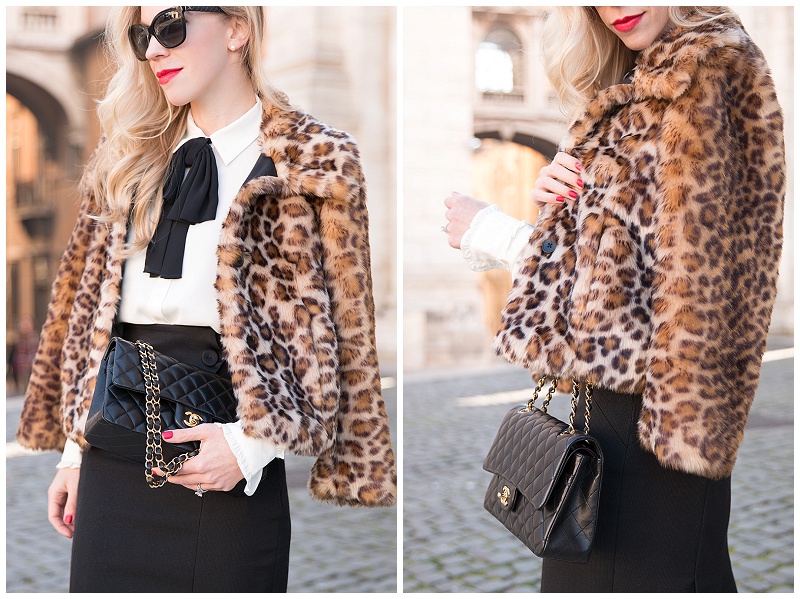 I don't wear this faux fur leopard coat very often, but fall in love with it all over again whenever I put it on (coincidentally, this was a Christmas gift from my hubby a few years ago). Whether worn casually over a sweater and jeans or dressier with a skirt or dress, this is a piece which never fails to make me feel glamorous.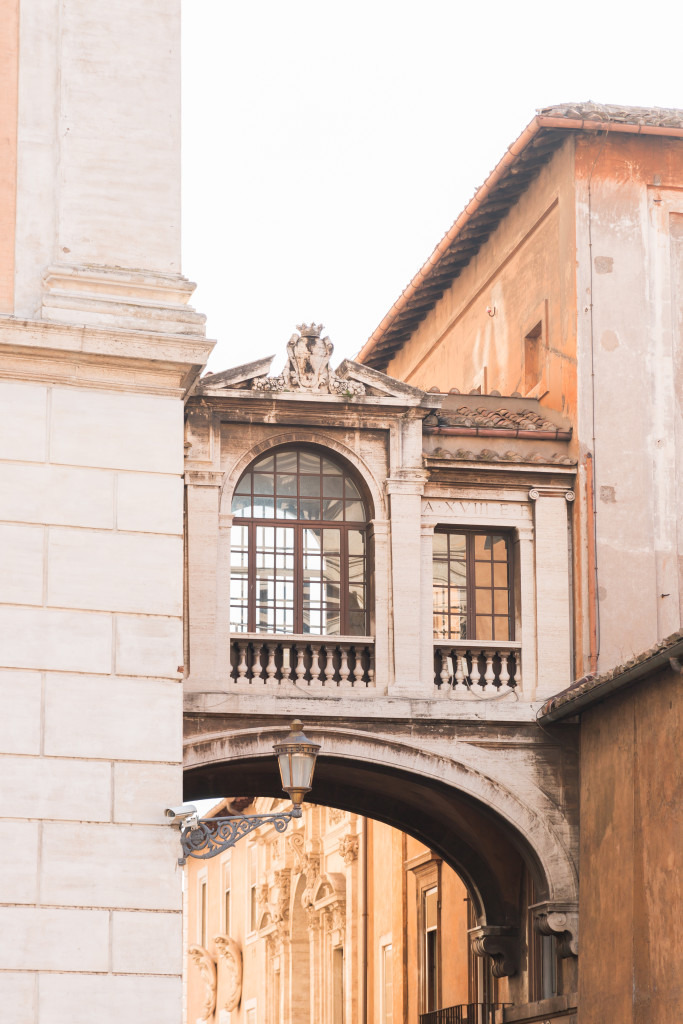 I think this intricate archway is my favorite area inside Campidoglio–the way the light casts a golden glow on the buildings surrounding it is simply beautiful.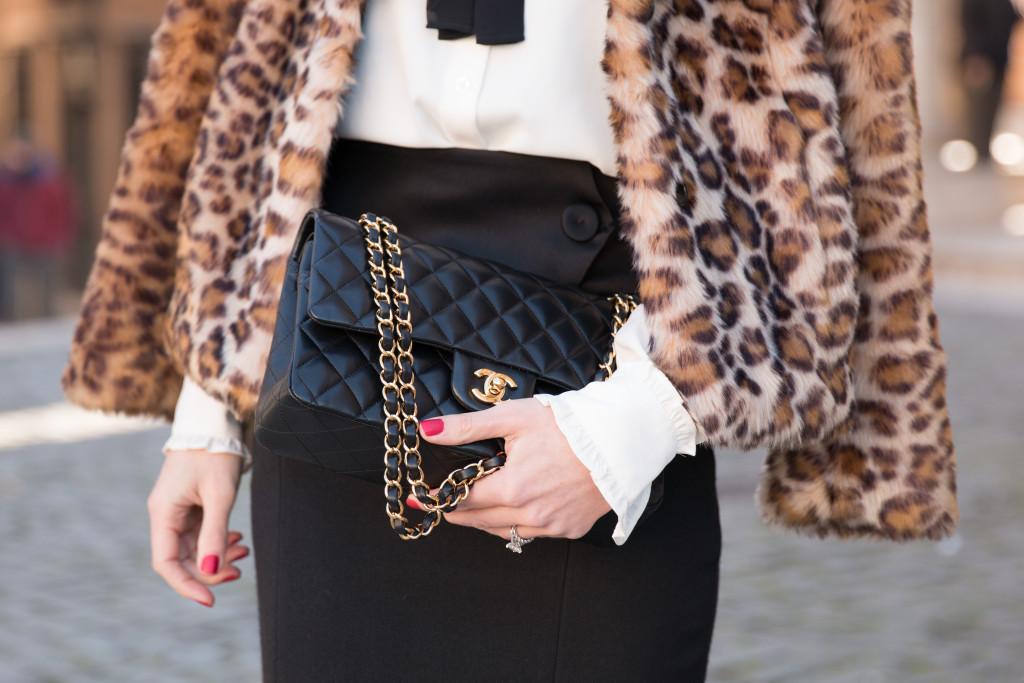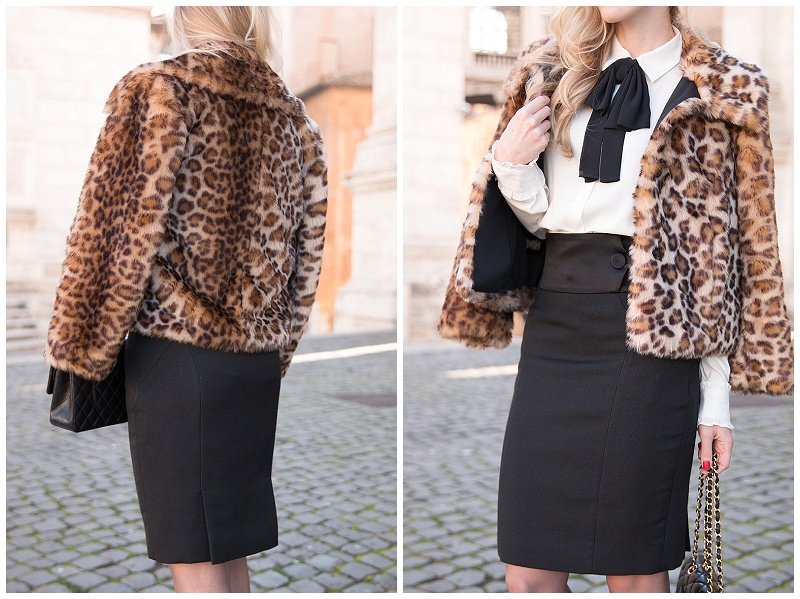 An extreme high waist on this pencil skirt complements the cropped jacket and lends a slim silhouette to counterbalance the bulky top portion of my outfit.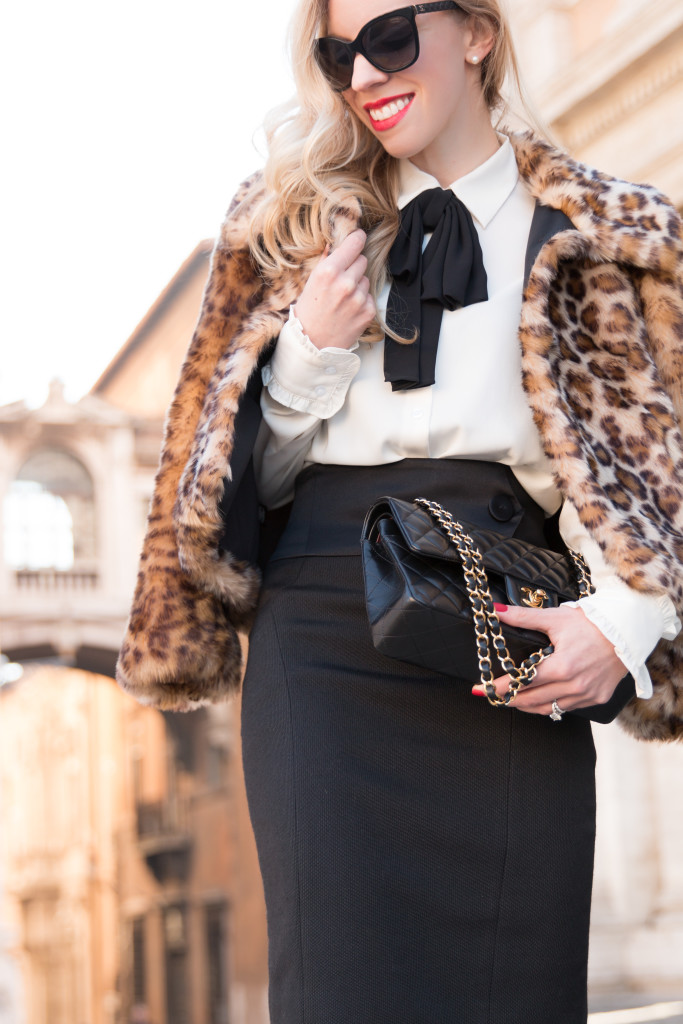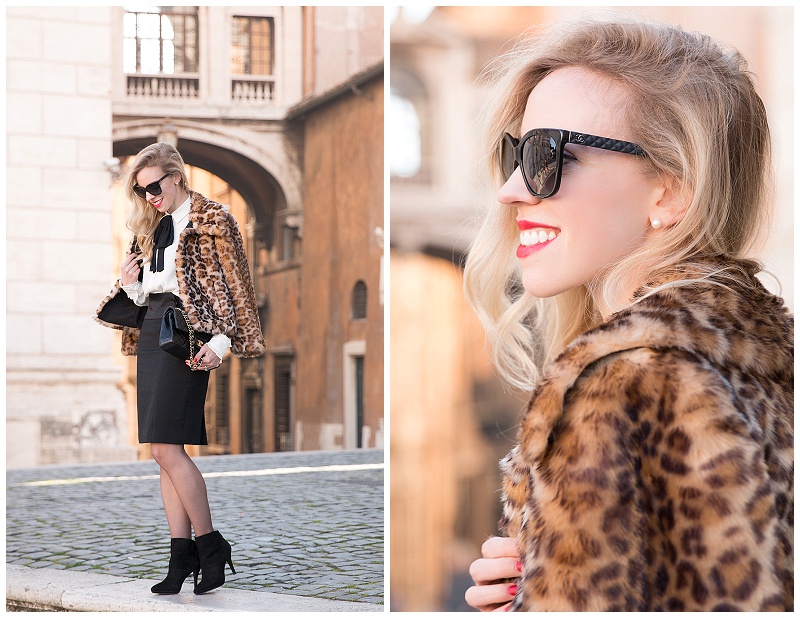 From fur, velvet, and silky textures to beaded and sequin-embellished pieces, there are countless ways to get fancy for the holidays. What's your go-to recipe for glam?
Linking with The Pleated Poppy, The Stylish Housewife & Color and Grace