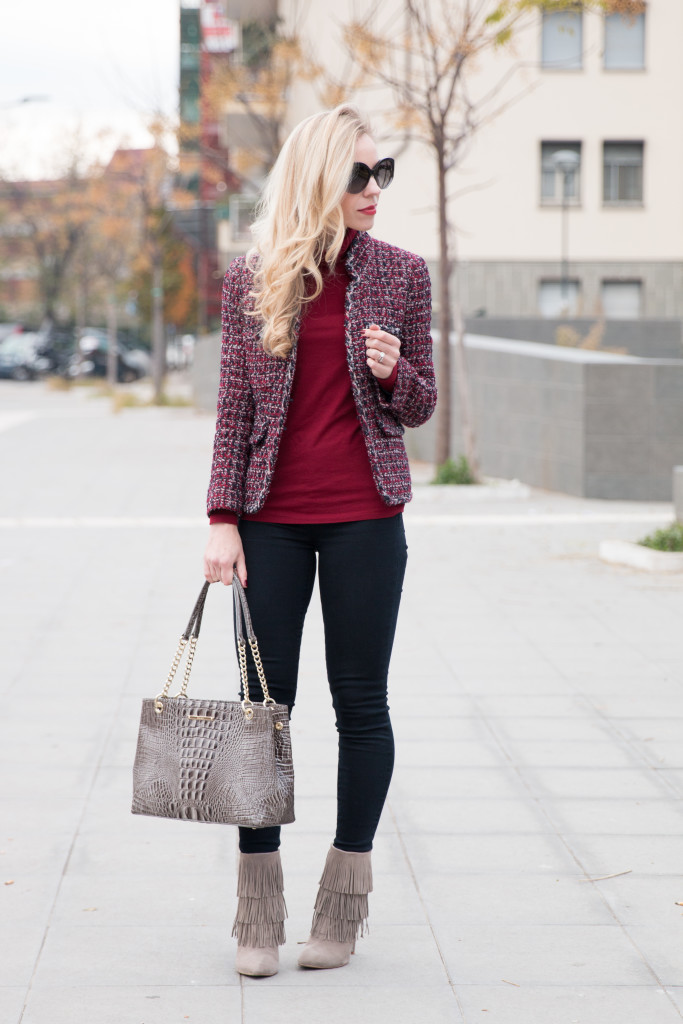 Happy Monday! I hope all of you had a wonderful weekend; we ended up putting off another road trip to stay in Rome since I came down with a bit of a cold and was feeling pretty run down. The holiday season is in full swing here and it was fun riding around on the Vespa to check out some of the decorations–and much different than our usual rides in the car to look at lights back in the States (keep on scrolling for the highlight of our tour!) From baking special treats to decorating our home and wrapping gifts, I definitely love going all out for Christmas, and since this is the first holiday season I'll be spending away from family, it definitely helps to see everyone get in the spirit around here.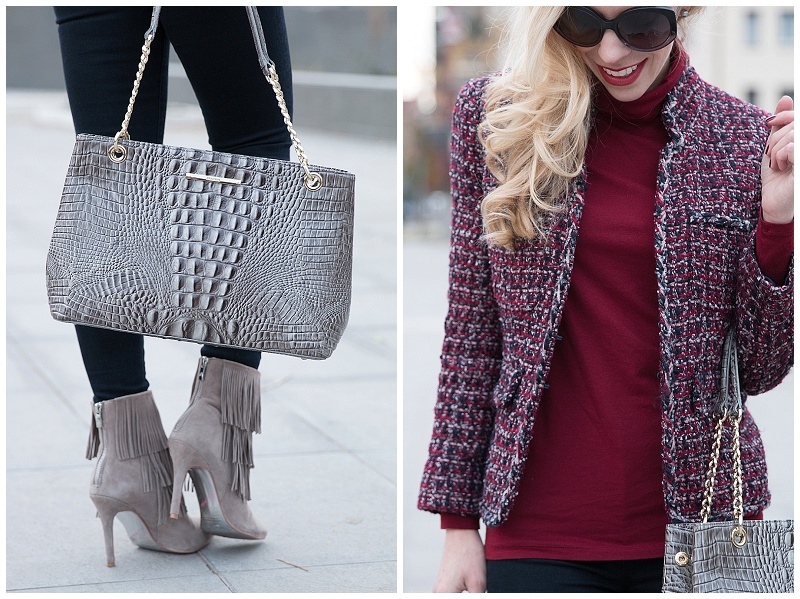 Another great part about the holidays are the SALES–they are practically never-ending and every day brings new offers (which is good for Christmas shopping and bad when you're a shopaholic yourself!) Half of my outfit is currently marked down, but the best deal is on these fringe booties–they're now 40% off and selling fast!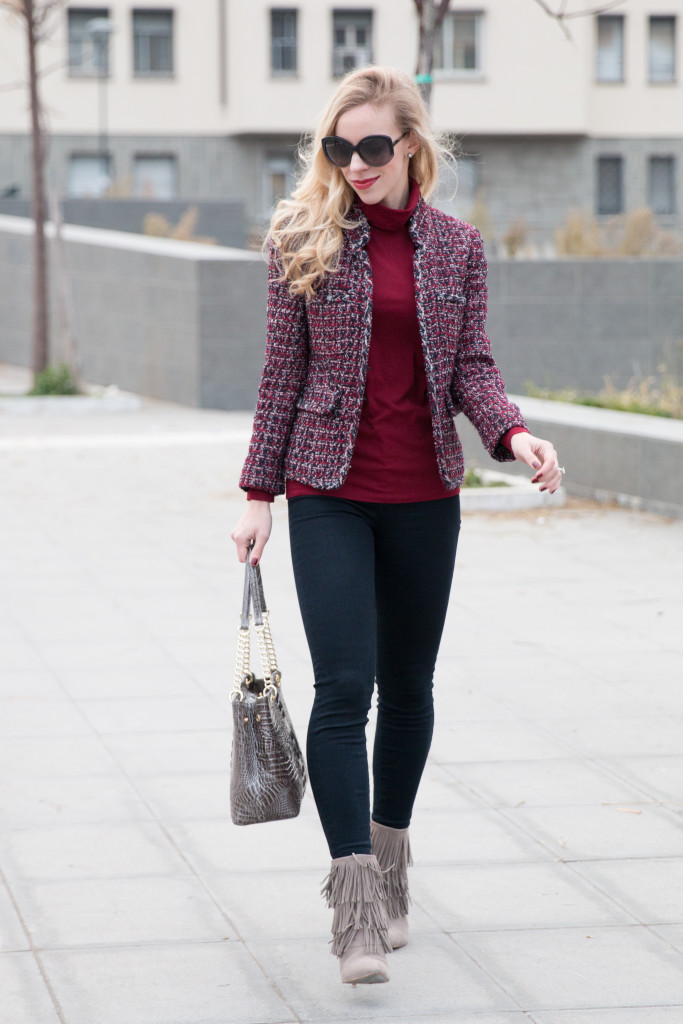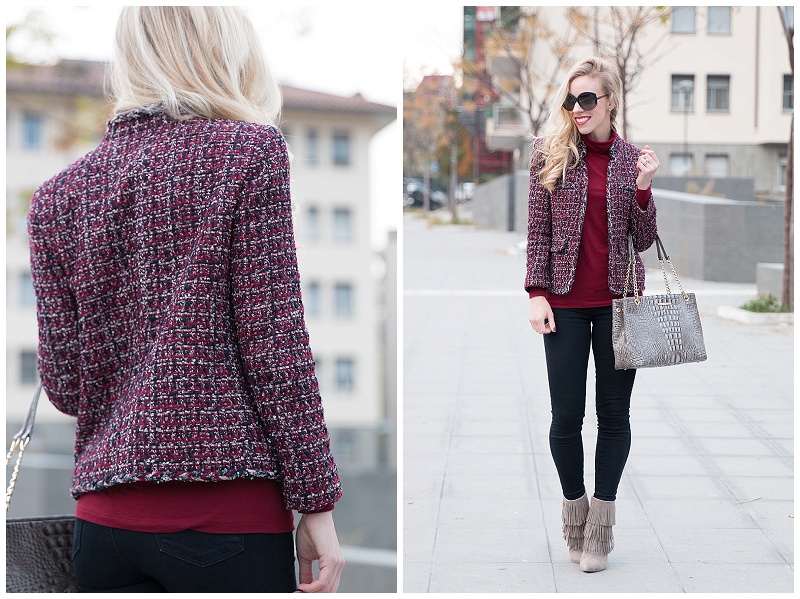 I'm all about the color red right now and have been wearing this turtleneck nonstop because it's so versatile (and also 50% off right now–I have it in three colors!) This tweed blazer complements the cranberry hue and subtle metallic silver threads add a festive touch.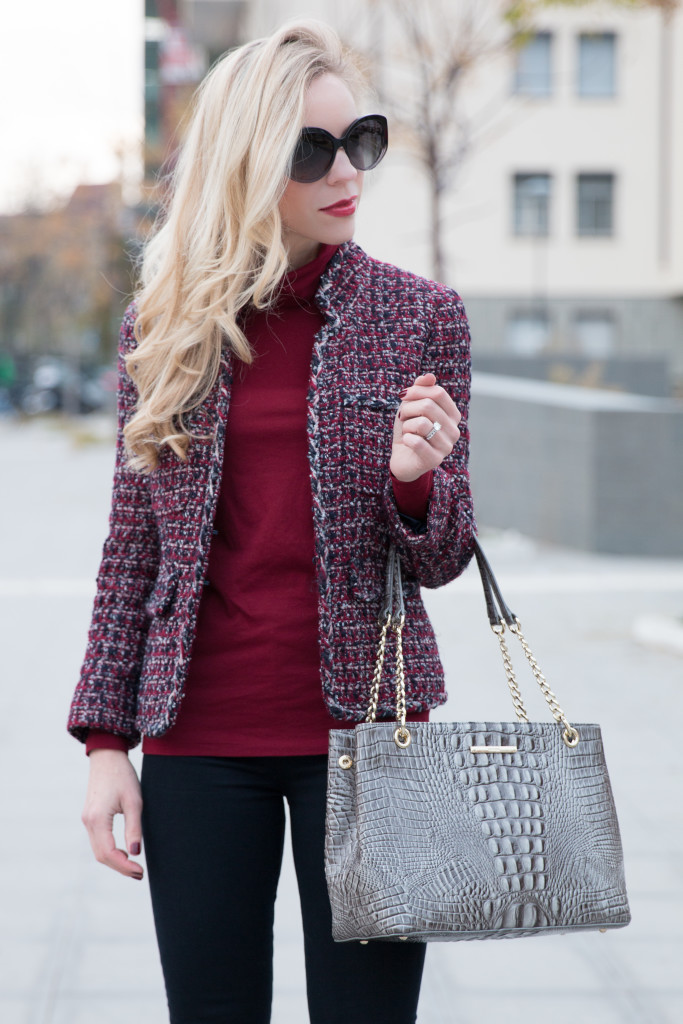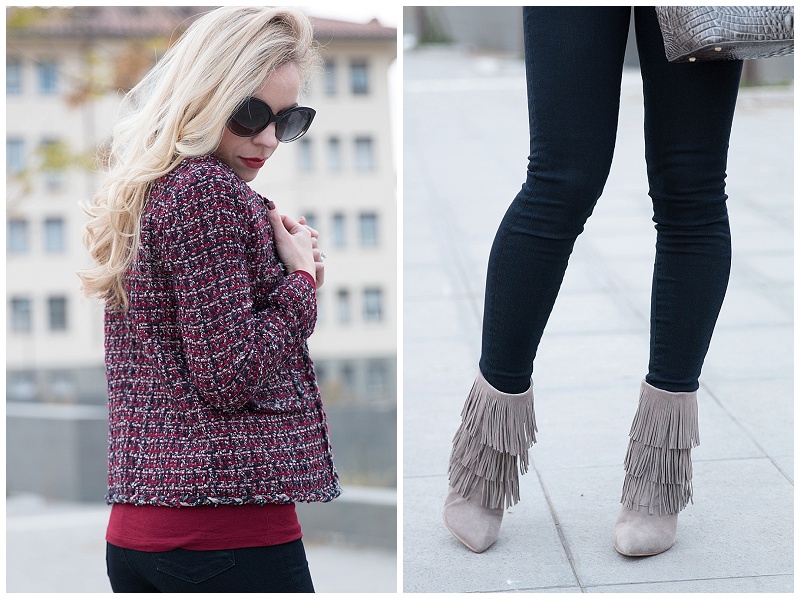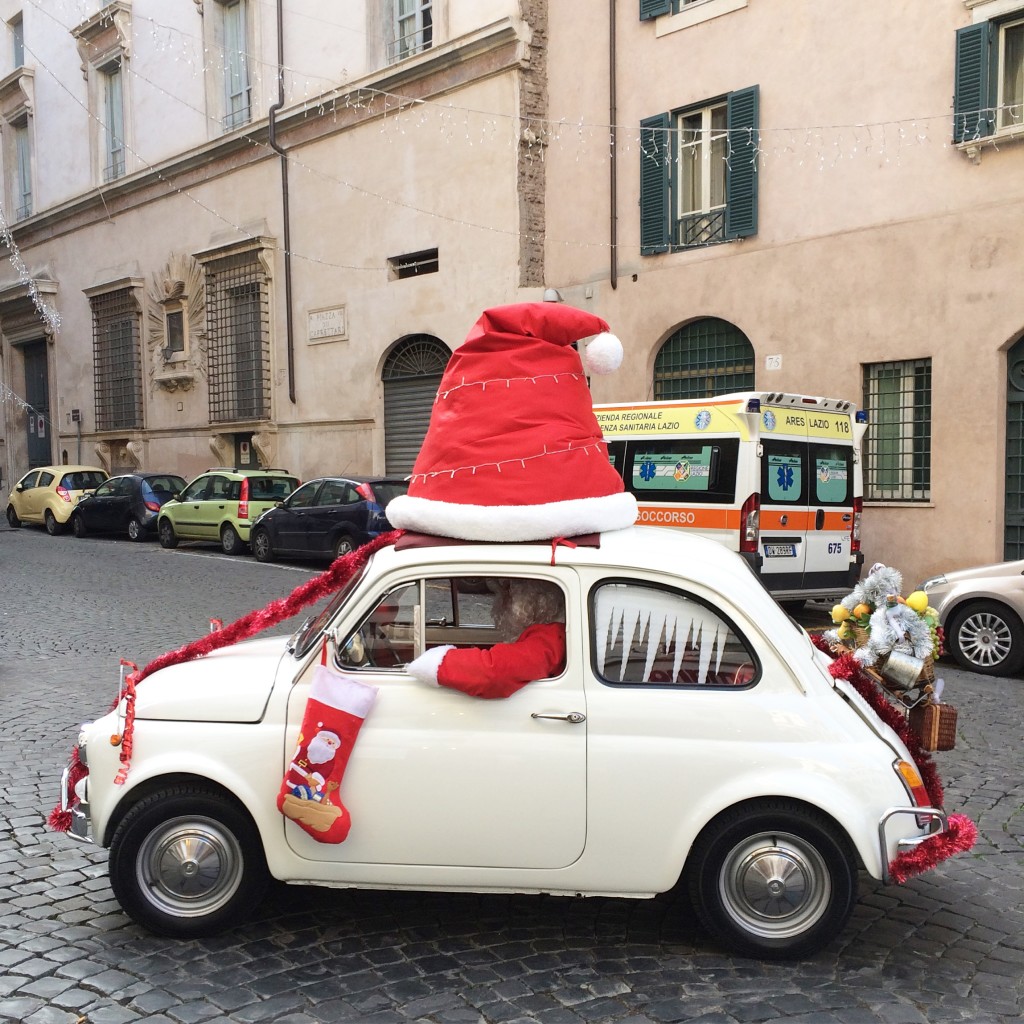 Some of you may have seen this on my Instagram yesterday, but we got to see Babbo Natale (Santa Claus/Father Christmas) while we were out and about in Centro over the weekend. Forget the sleigh–around here, Santa drives a Fiat!
Linking with More Pieces of Me, Sincerely Jenna Marie, Pink Sole & Still Being Molly