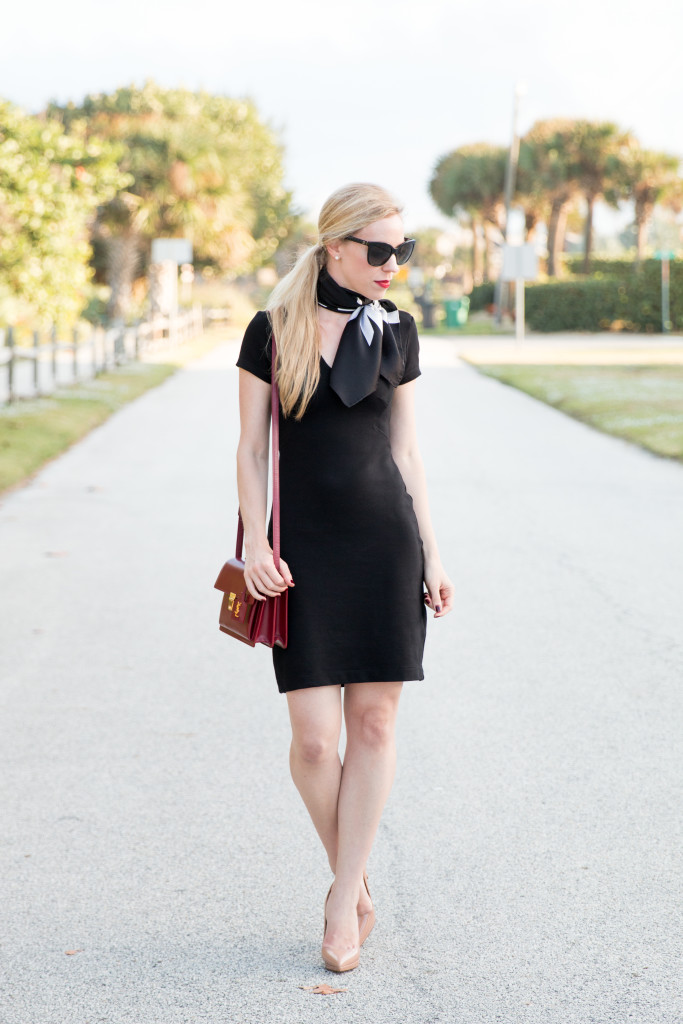 Hello from Virginia! We couldn't be happier to be home for the next few weeks, especially after yesterday's extremely long and tiring travel experience. What was supposed to be a few quick flights from Florida to Washington, D.C. (which would have gotten us home in less than three hours), ended up being a nearly 15-hour event after our first flight was delayed over an hour and a half, resulting in the domino effect of a missed connecting flight as well as a replacement flight that took off very late. Oh, and afterward when we picked up our luggage, I discovered one of my suitcases had been cracked and is now destroyed from being thrown too hard along the way. But despite all of yesterday's annoyances, at least it's behind us now and we can enjoy the rest of our vacation with family and friends!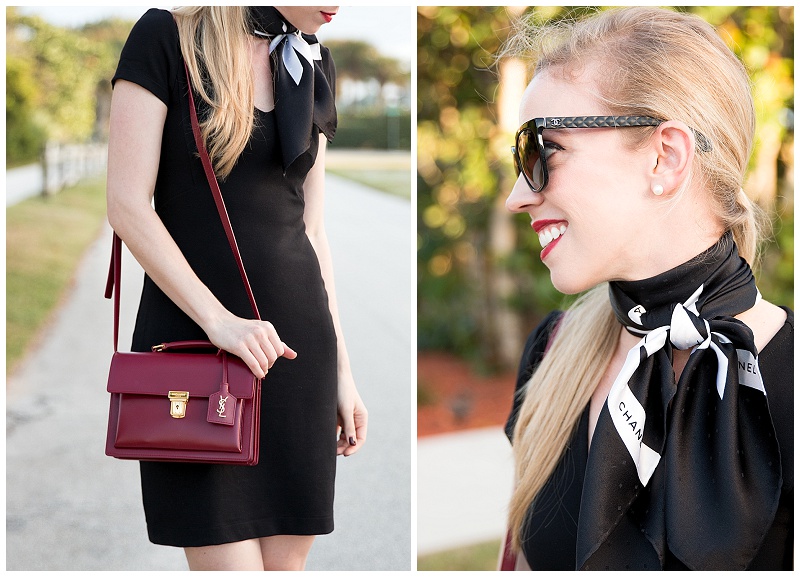 I wore this little black dress to a wedding last weekend in Florida and used the occasion as an excuse to wear a few of my best accessories, including a vintage silk scarf and classic nude patent pumps.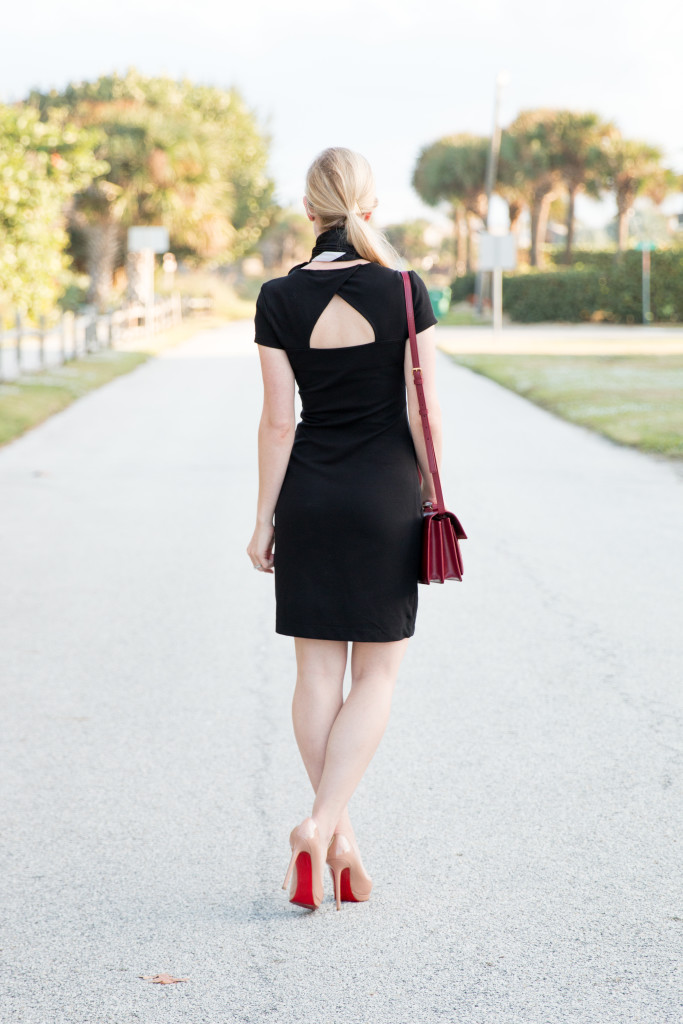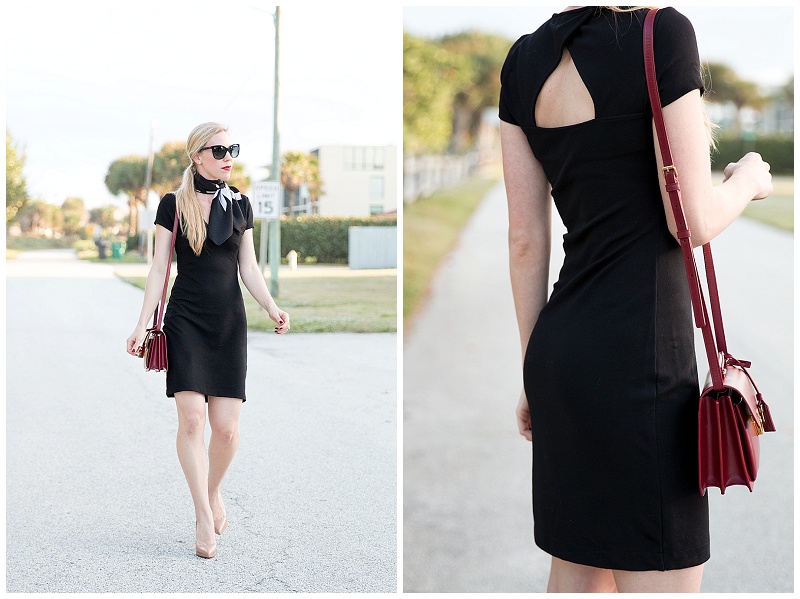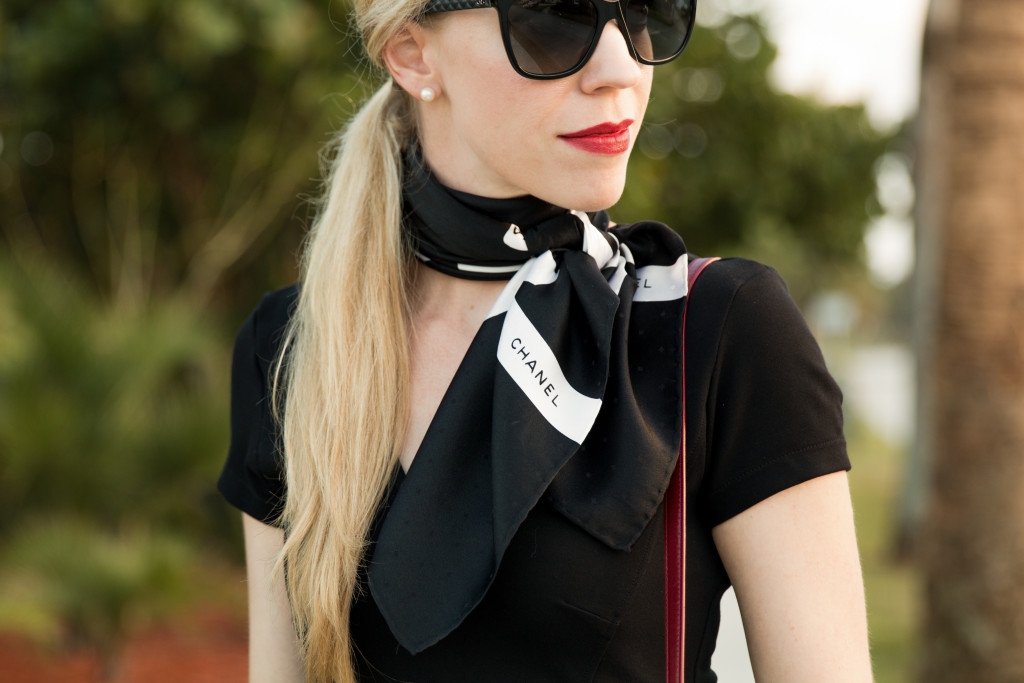 In my opinion, nothing completes an all-black look more than a bold red lip.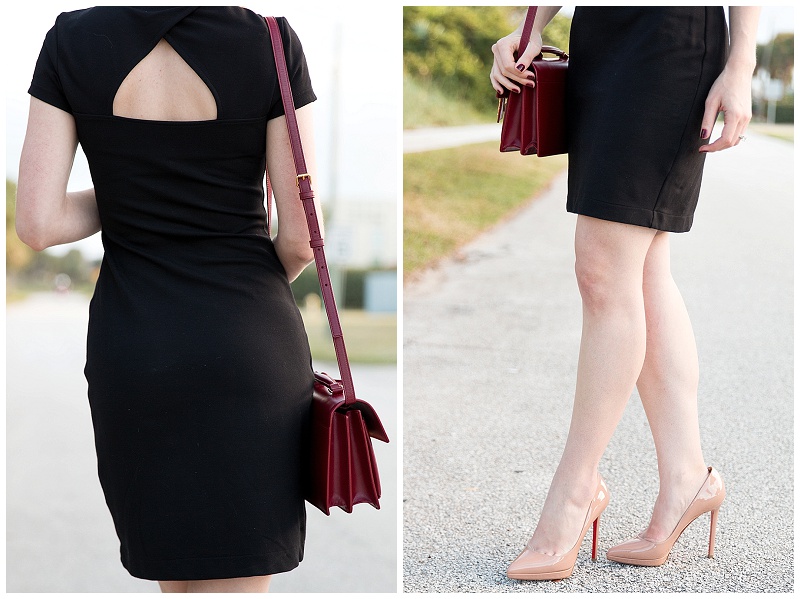 Black dresses need not be reserved for somber occasions–with the right accessories, they are a chic choice to wear just about anywhere, and a dark palette is the perfect canvas for a multitude of different details.
Linking with Walking in Memphis in High Heels & The Fashion Canvas