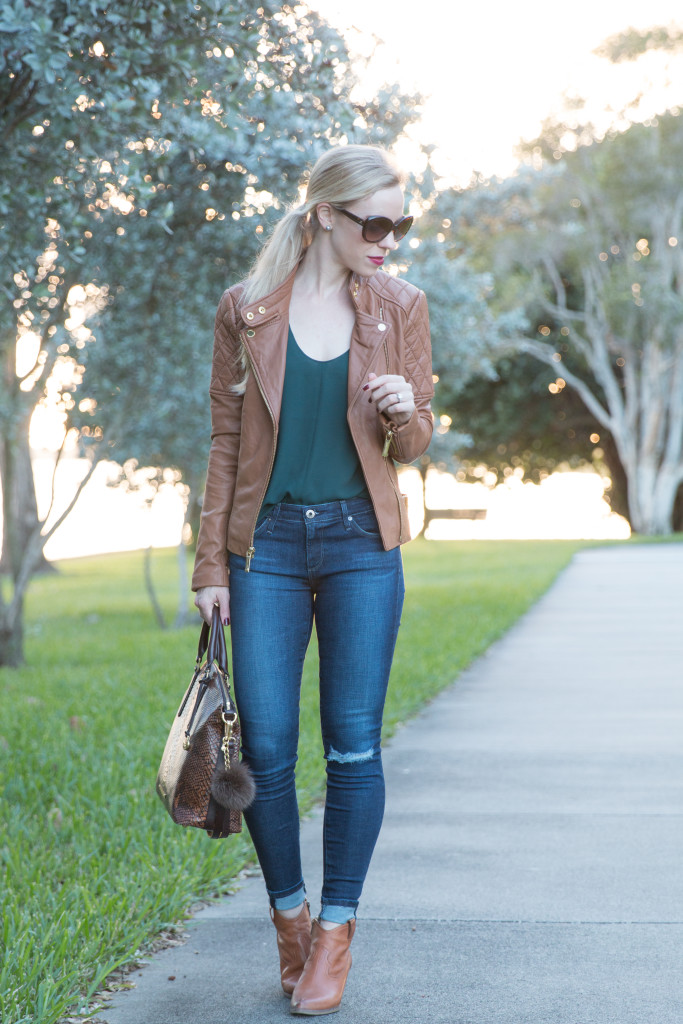 Happy Friday, everyone! We're still in Florida, but have moved a little further down the coast to the Indiatlantic Beach area for the next few days. It continues to be pretty hot here, but thankfully it was cool enough last evening that I could wear my leather jacket to dinner. I've been going a little crazy eating seafood since we got here, but when in Florida, right?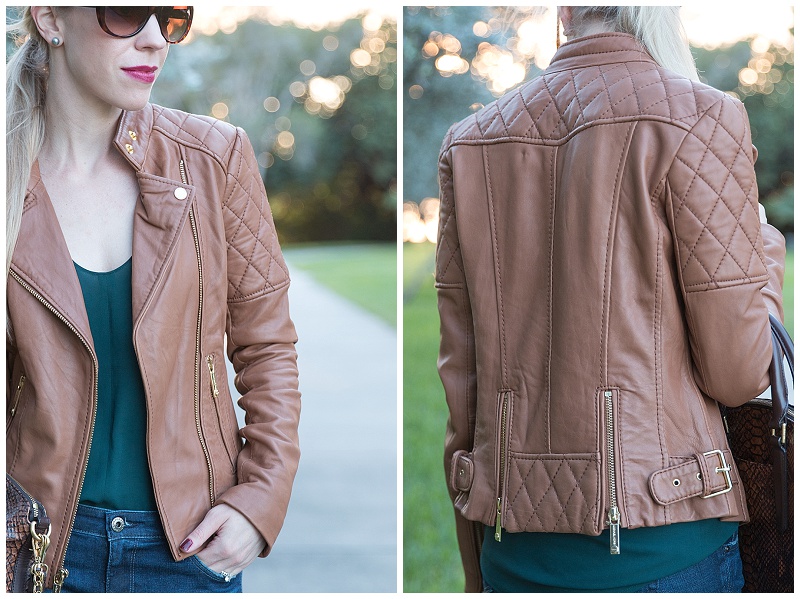 My favorite aspects about this jacket are the details: multiple zippers, decorative buckles, and a quilted pattern all make it an eye-catching piece for topping off many fall outfits.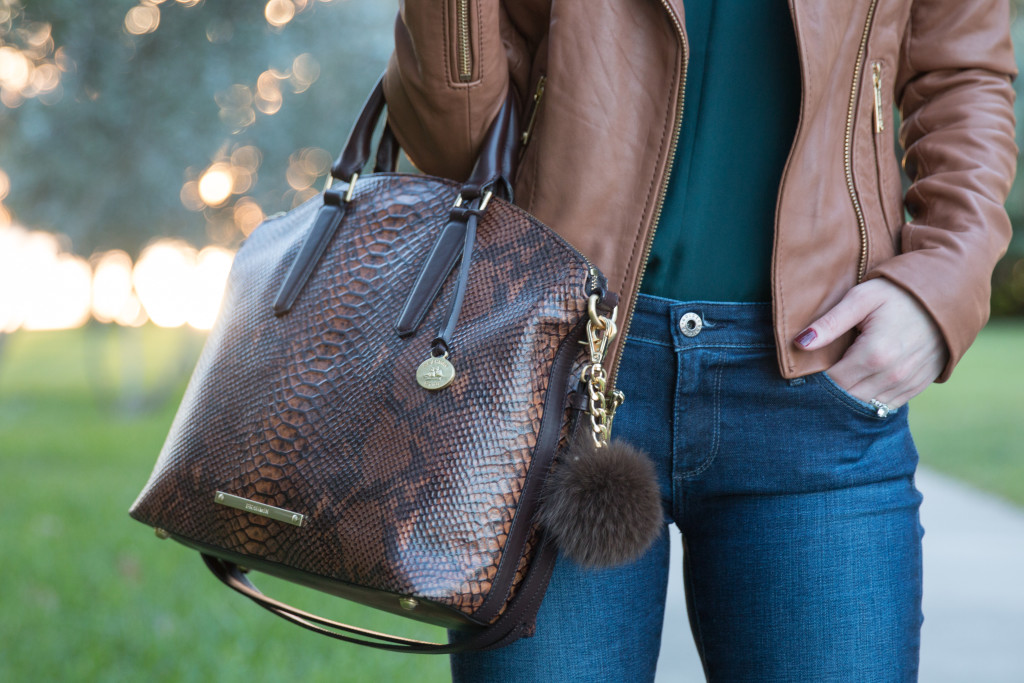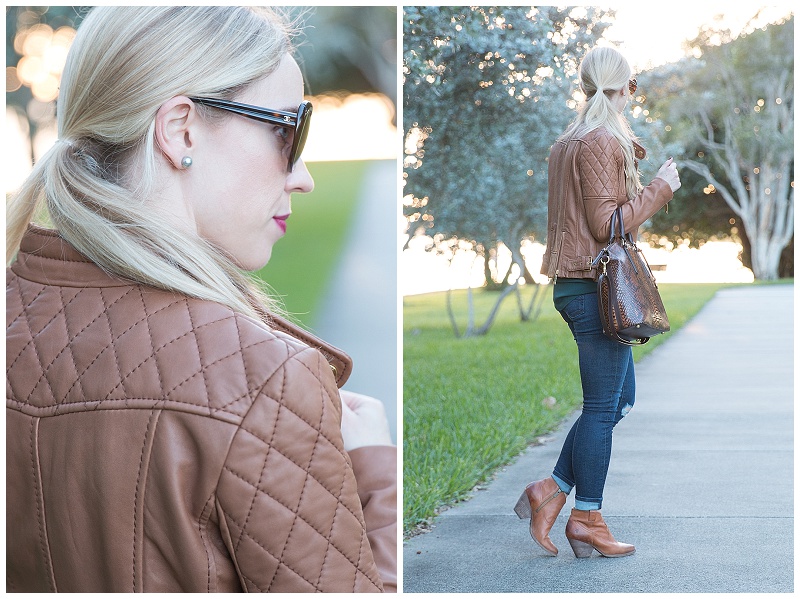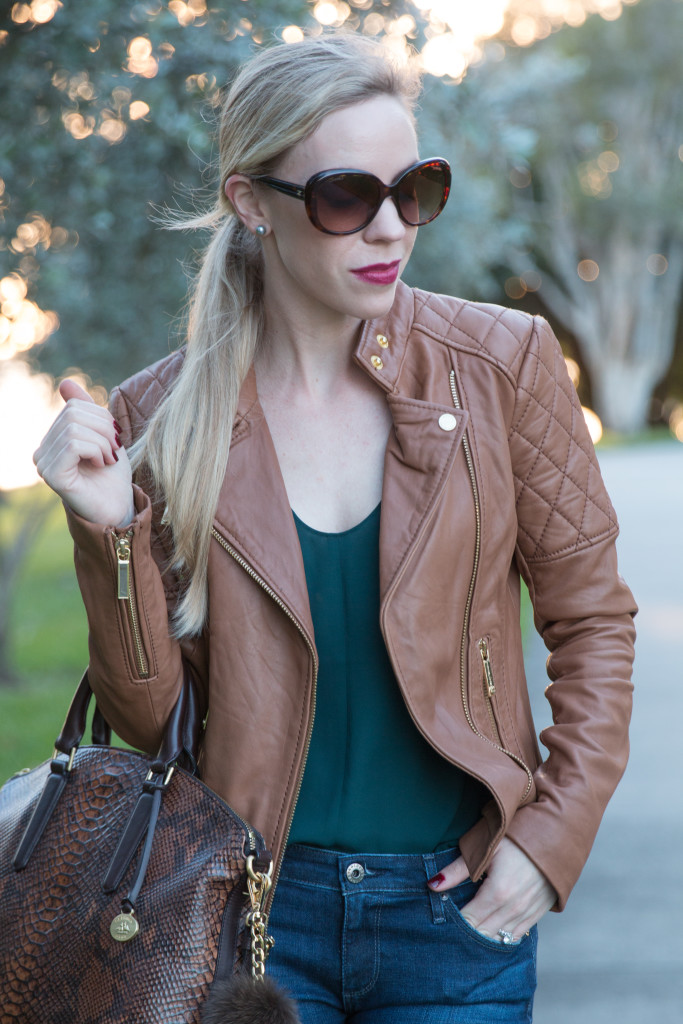 I got this hunter green blouse over the summer but saved it for fall because I knew the deep color would be perfect to pair with brown.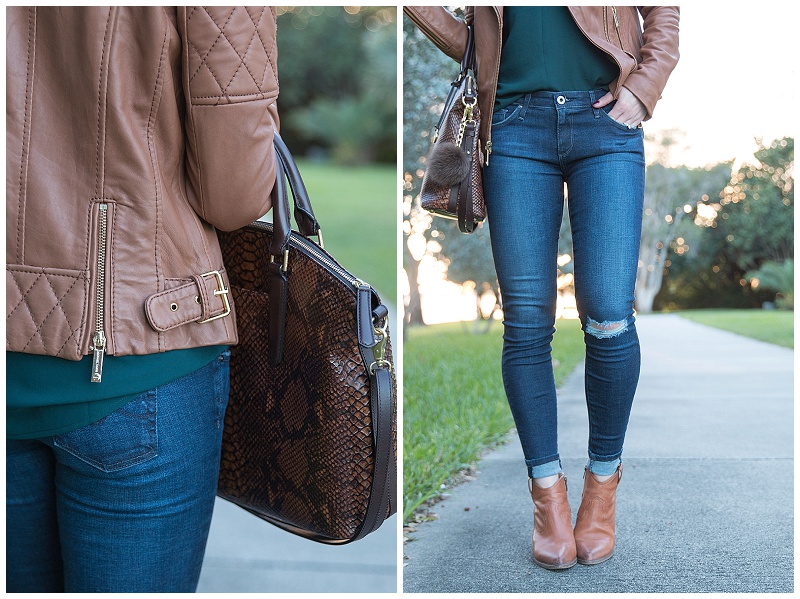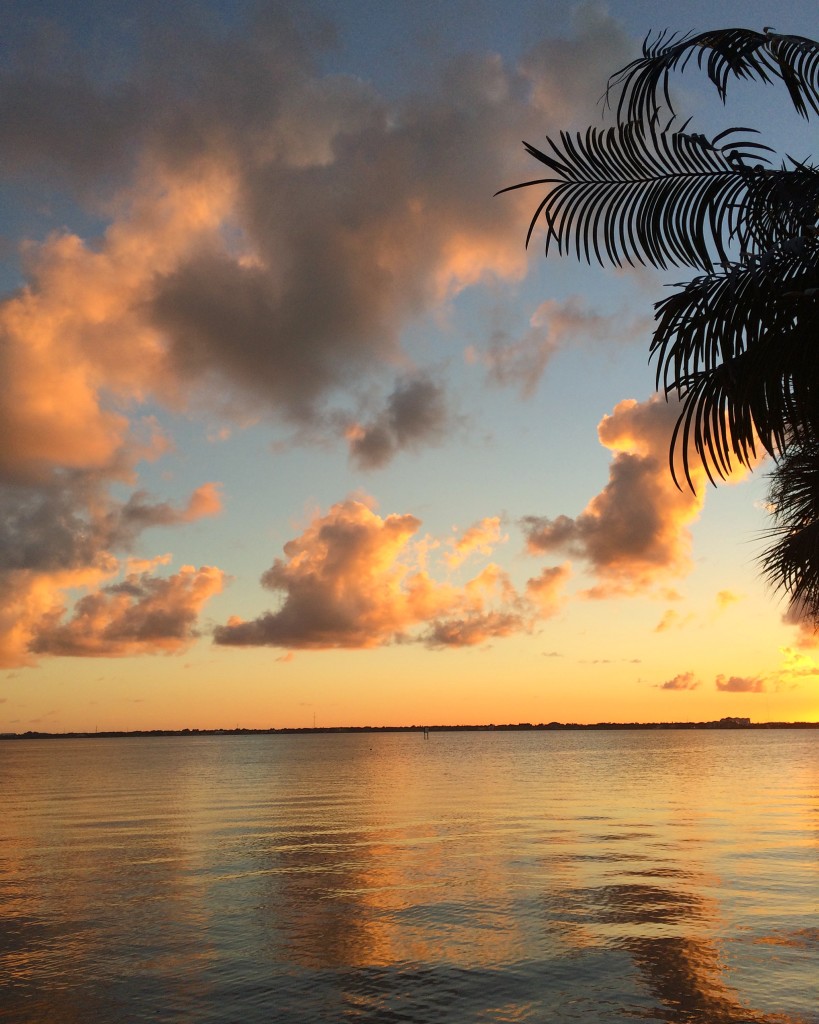 Just as we were finishing up this photo shoot, the sun decided to put on a colorful show as it sank over the Intracoastal Waterway, so both of us started snapping away–me with my iPhone and hubby with the camera. Sometimes we like to get in a playful competition to see who can take a better photo, and I think this one I got with my phone isn't bad if I do say so myself!
Linking with Rachel the Hat, Color and Grace, Living in Color Style, Stylin' in St. Louis & Happiness at Mid Life