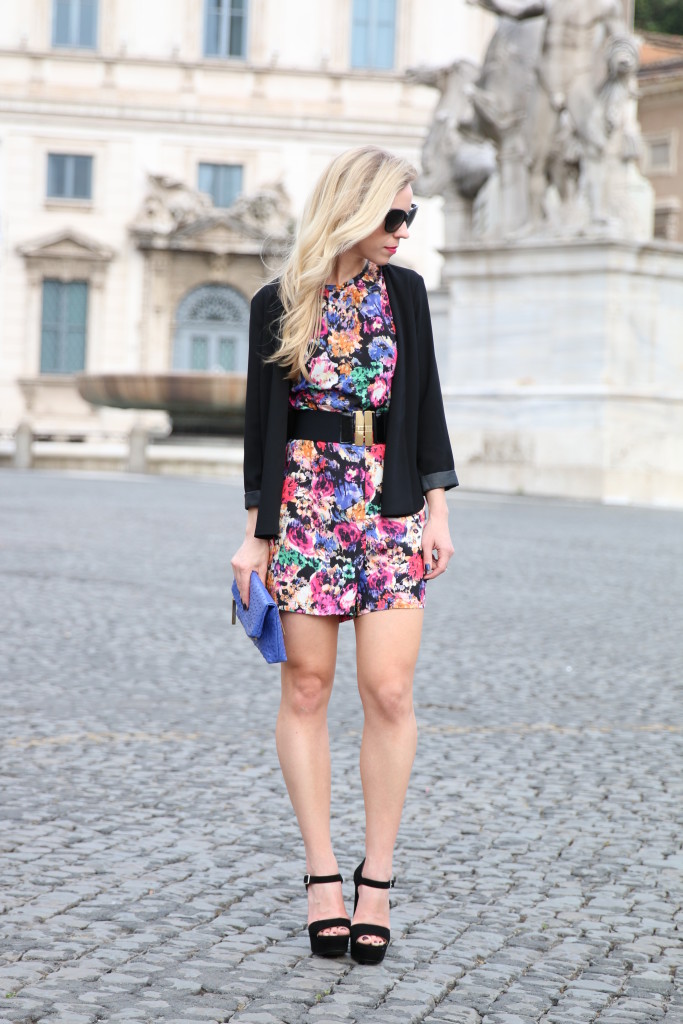 Happy Wednesday! Today's post is coming to you from one of Rome's most famous locations, Piazza Quirinale. A former summer residence for popes, then home to the King of Italy, this palace is now one of three official residences of the President of the Italian Republic (and a beautiful location for photos!)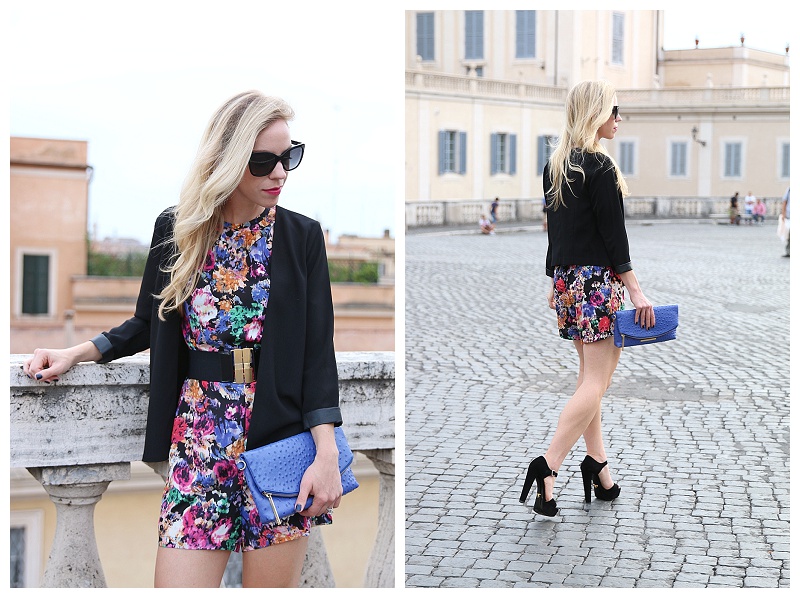 The colorful pattern of this romper reminds me of an artist's paint palette; the black background anchors the bright print and allows the outfit to easily transition from summer to fall. For cooler weather, think of pairing rompers with a leather jacket and ankle boots–at the bottom of this post I'm sharing a few more of my favorites that would also work for fall.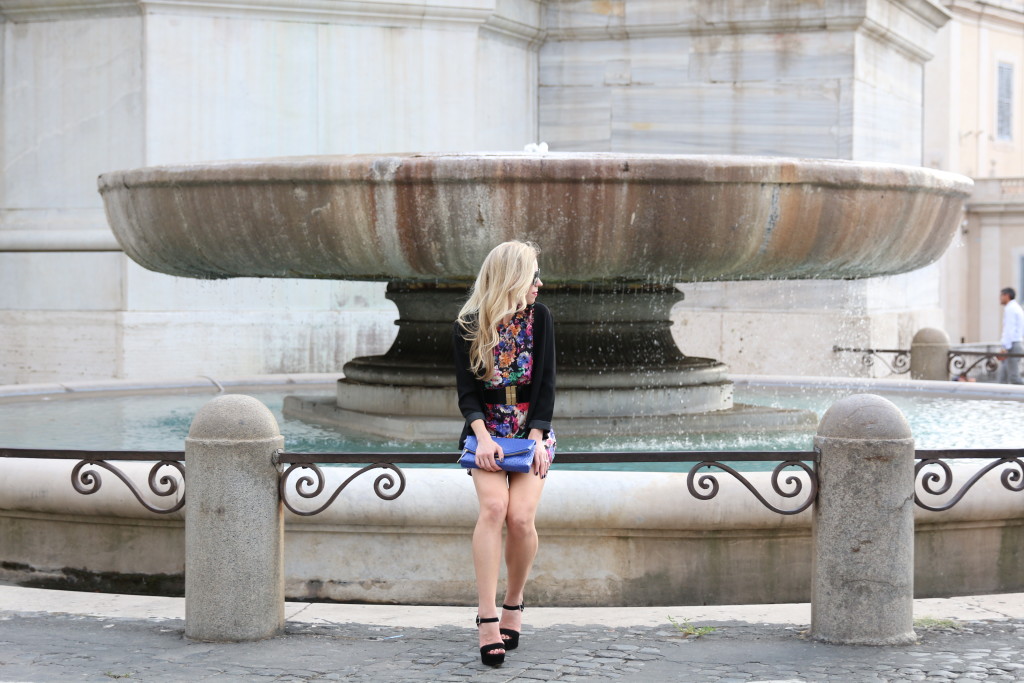 Like most piazzas in Italy, there always seems to be a fountain!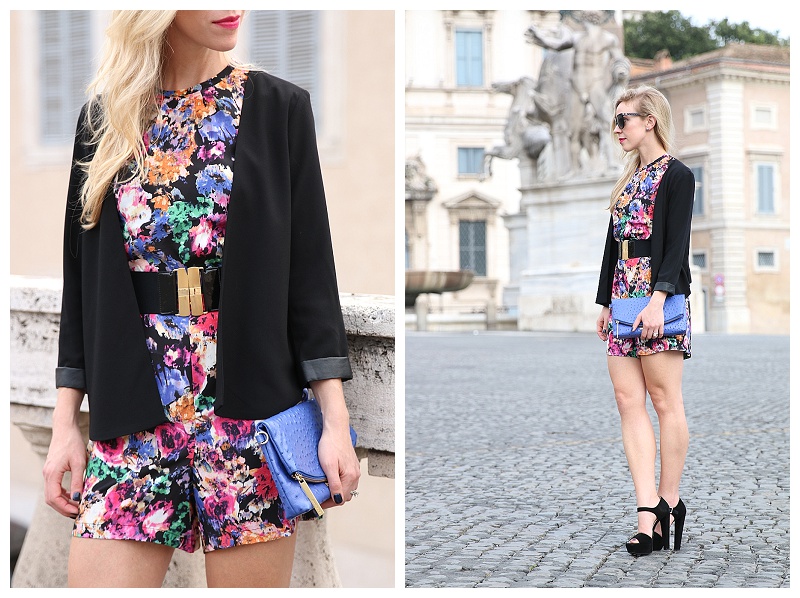 To break up the busy pattern and give this romper a little more shape, I added a wide belt, then threw a leather-trim jacket over top for dinner.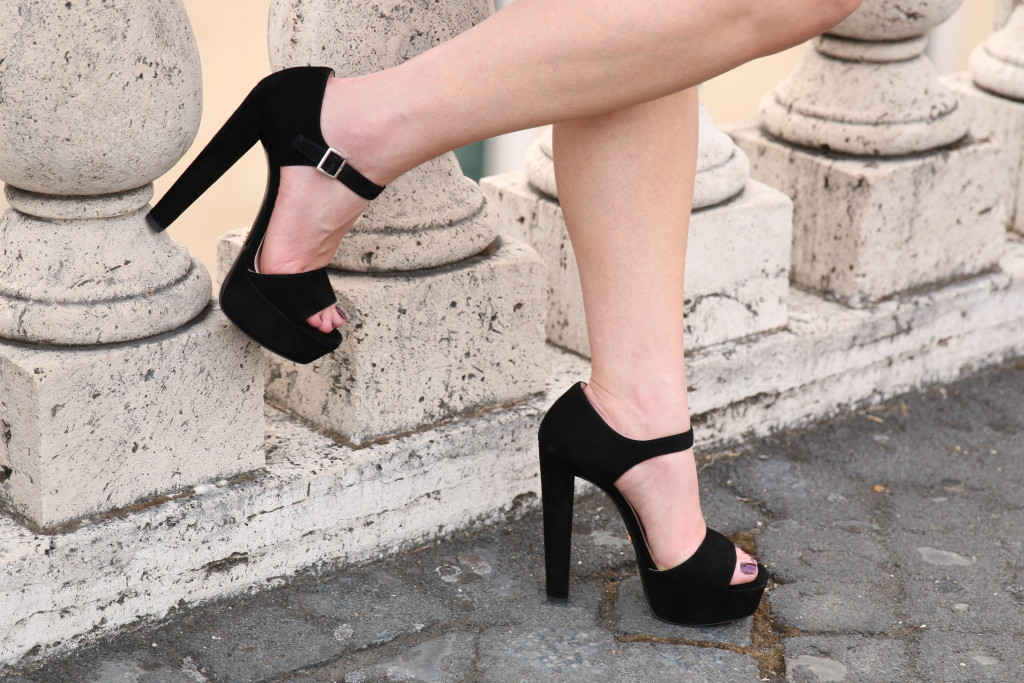 I recently found these babies in Rome during the Saldi sale season and it was love at first sight: the super high heel is actually quite walkable thanks to the generous platform, and they'll be perfect for wearing with my extra long pants and flare jeans this fall.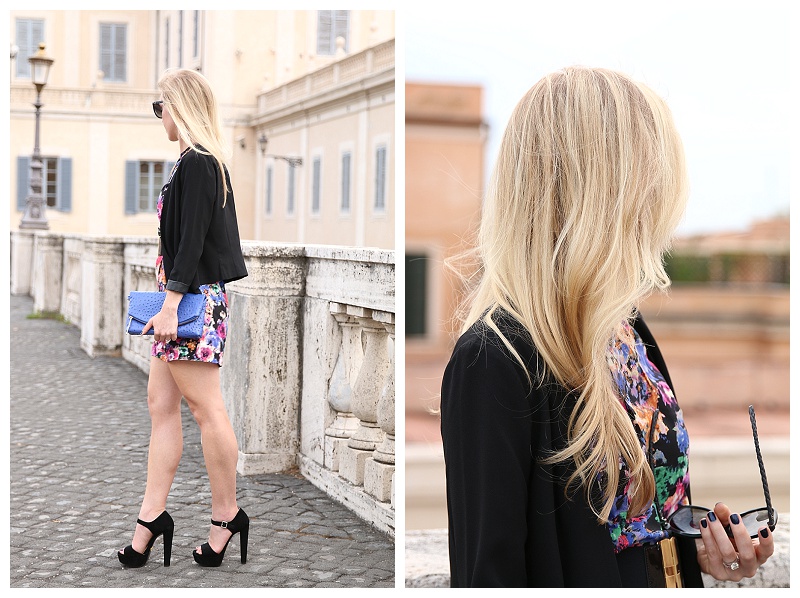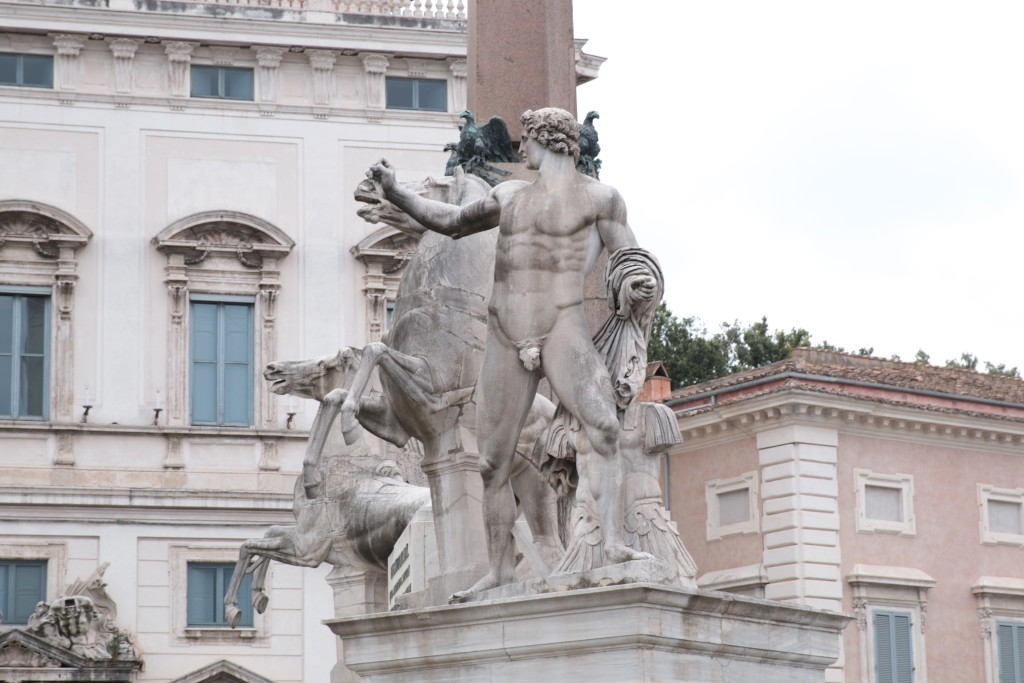 The elaborate statues and architecture in this piazza make it a popular spot for tourists and residents alike, and here's a fun fact: it's also located on the highest hill in Rome!
Linking with The Pleated Poppy & The Stylish Housewife