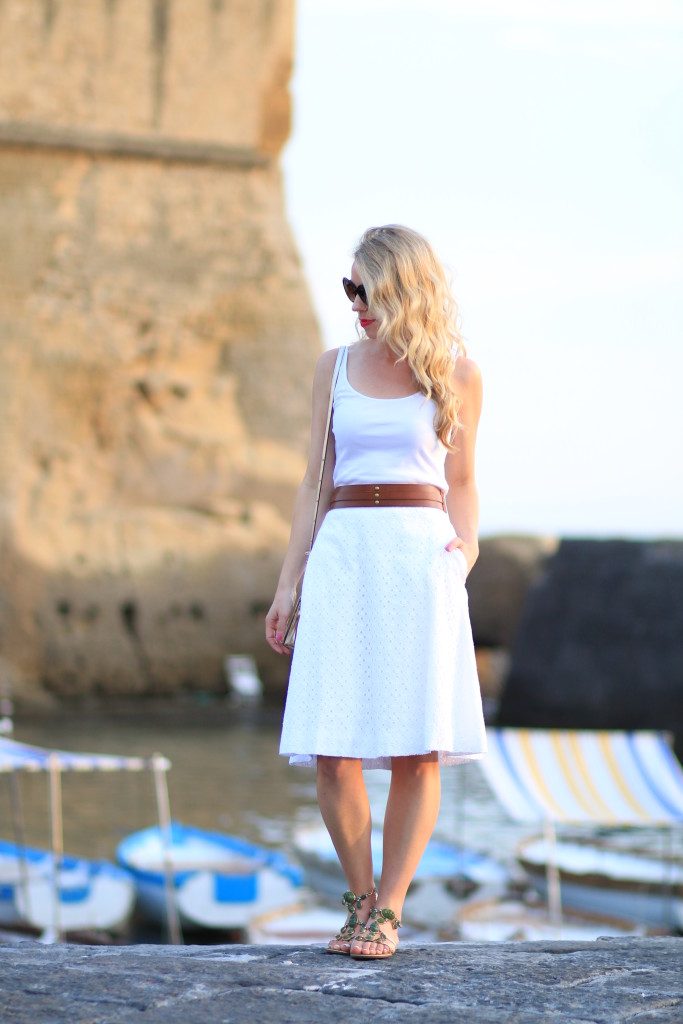 Hello from Napoli! We are heading back to Rome this weekend and have enjoyed exploring southern Italy the past few weeks. We saw a sticker on someone's scooter the other day that said, "Naples is not Italy" and I think that describes this city perfectly since it's so chaotic, yet the people are laid-back, and even the food is completely different: Napoli truly is its own world. One of the unique things I have loved seeing in Naples are the castles, and last weekend we stopped by Castel dell'Ovo (egg castle) for a sunset photo shoot by the sea.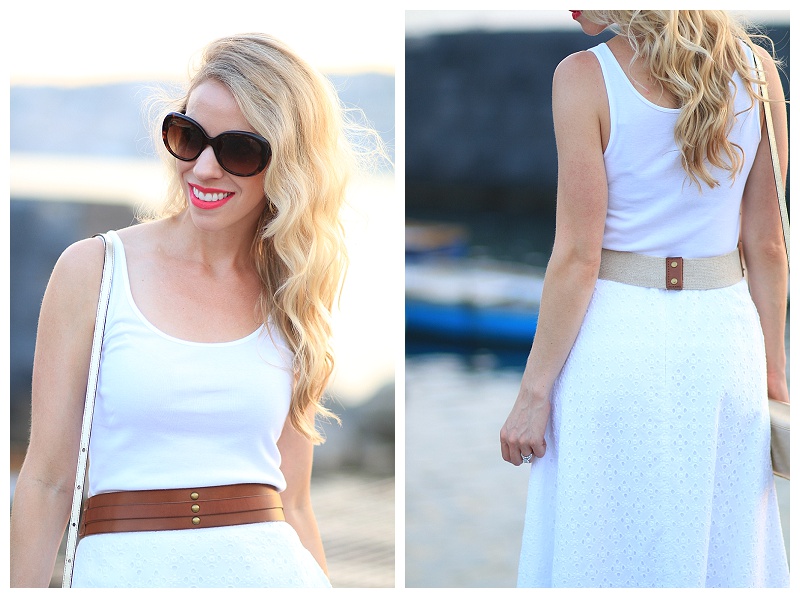 A white eyelet midi skirt is a summer staple for me year after year, and this time I chose to wear it simply with a basic cotton tank.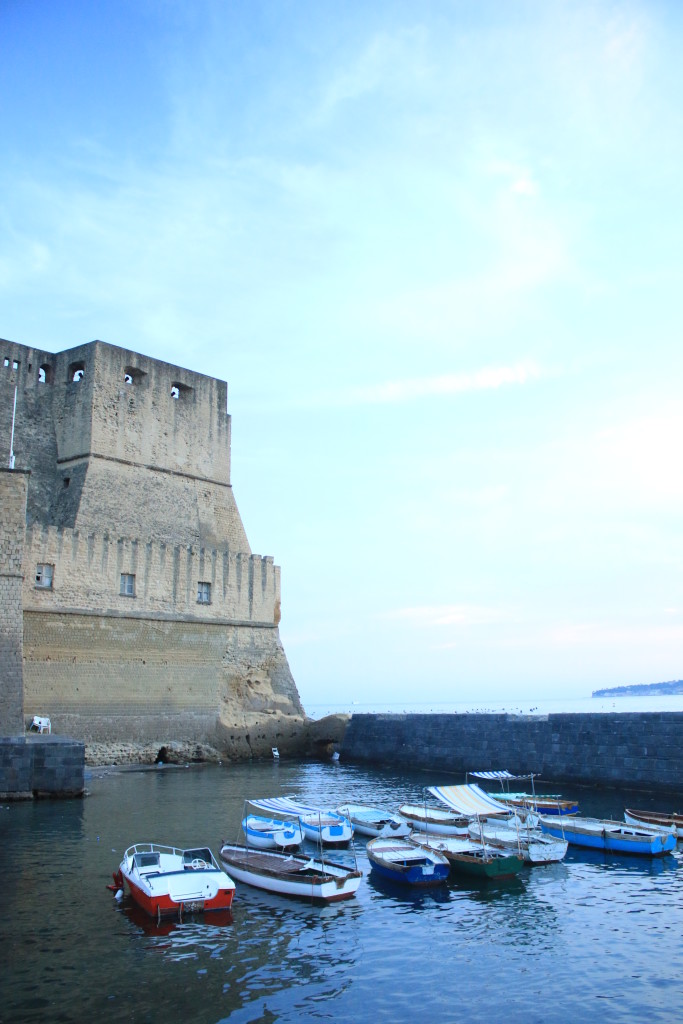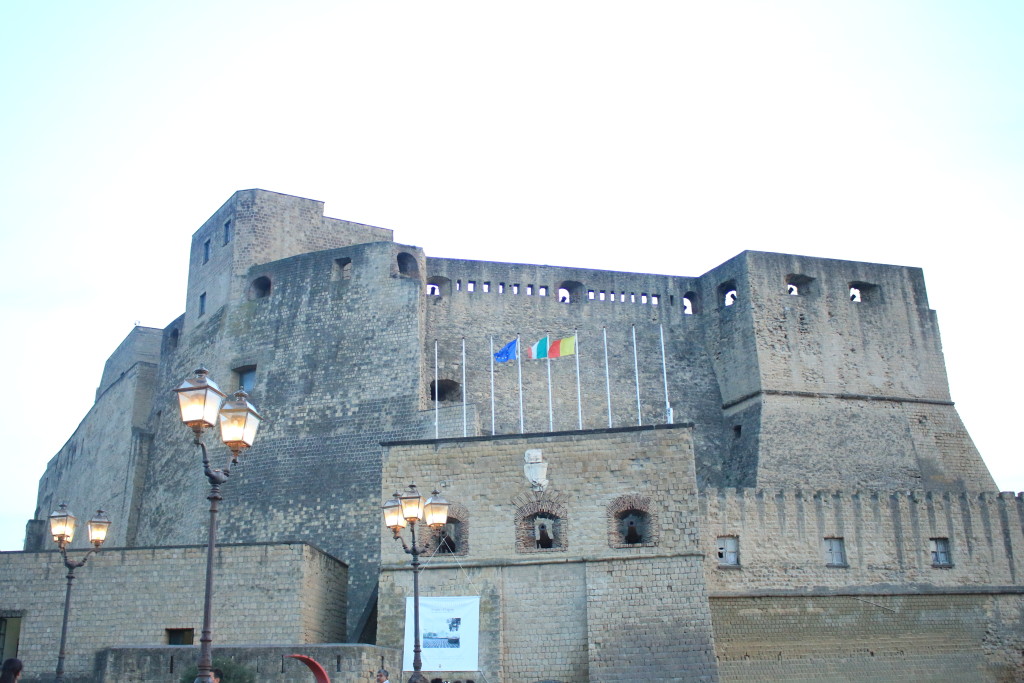 Castel dell'Ovo is now located on a peninsula which extends into the Gulf of Naples, but it actually used to be on an island. The castle's name comes from a legend in which the Roman poet Virgil supposedly placed a magical egg in the structure's foundation and predicted that the castle would be ruined and a curse put on Naples if the egg were broken.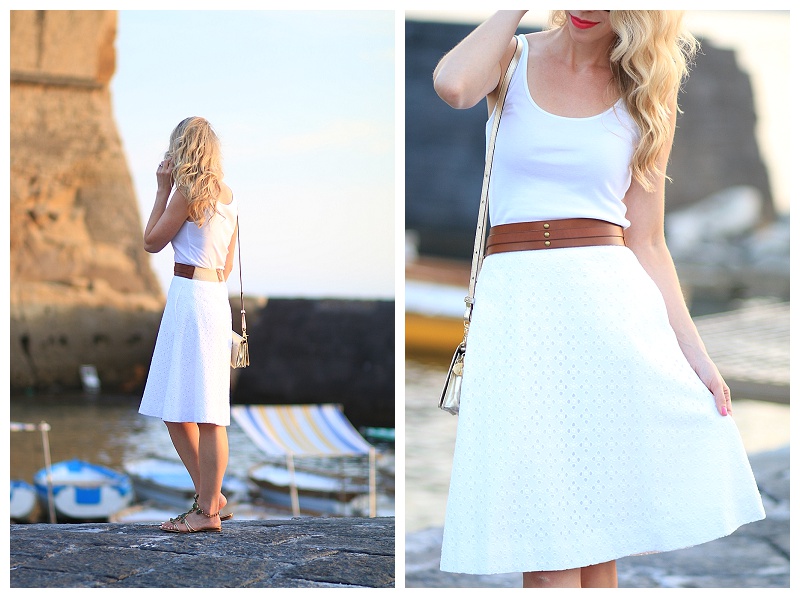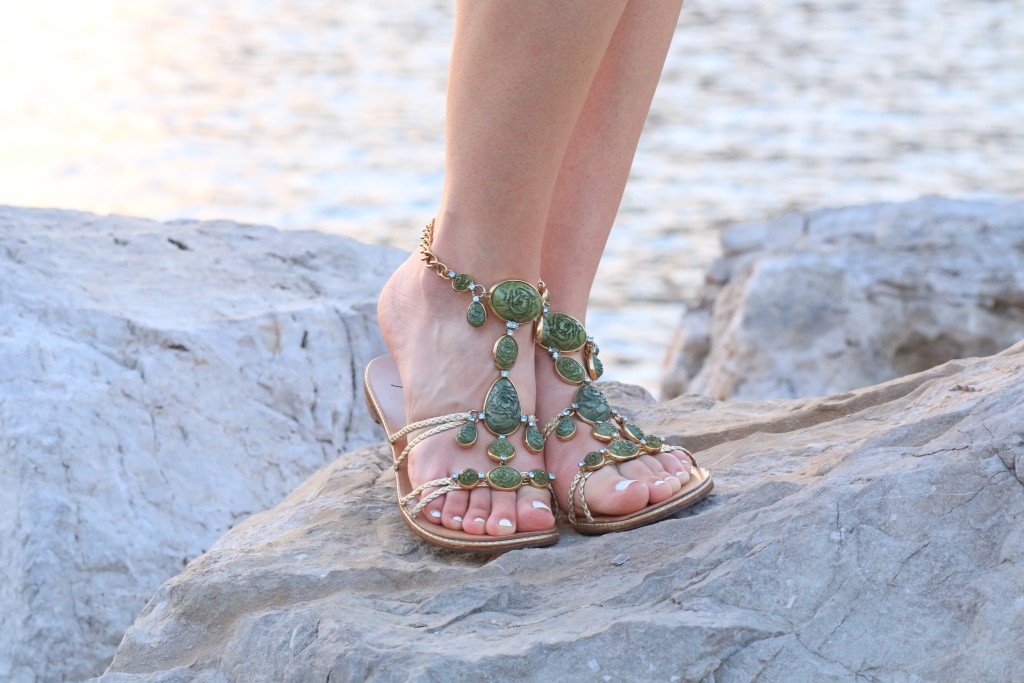 I found these beautiful jeweled sandals at a vintage store and never get tired of admiring them; they're the perfect footwear for dressing up a simple summer outfit.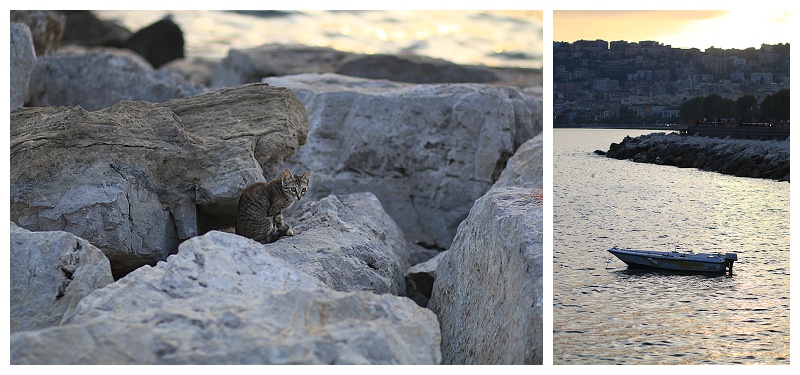 Yep, kitties are everywhere in Italy–even by the sea!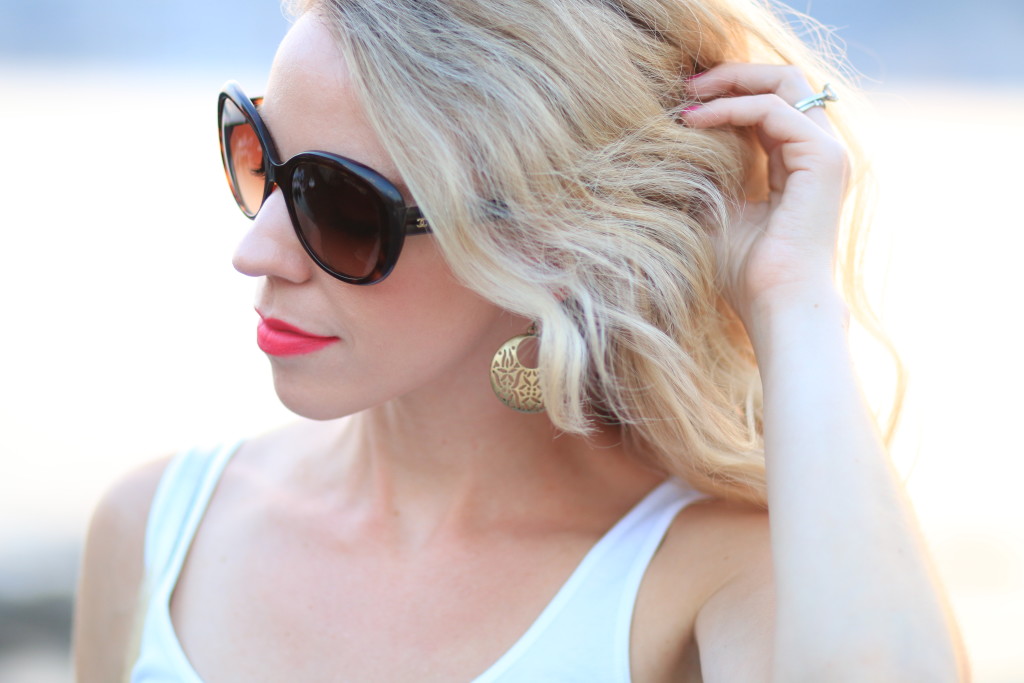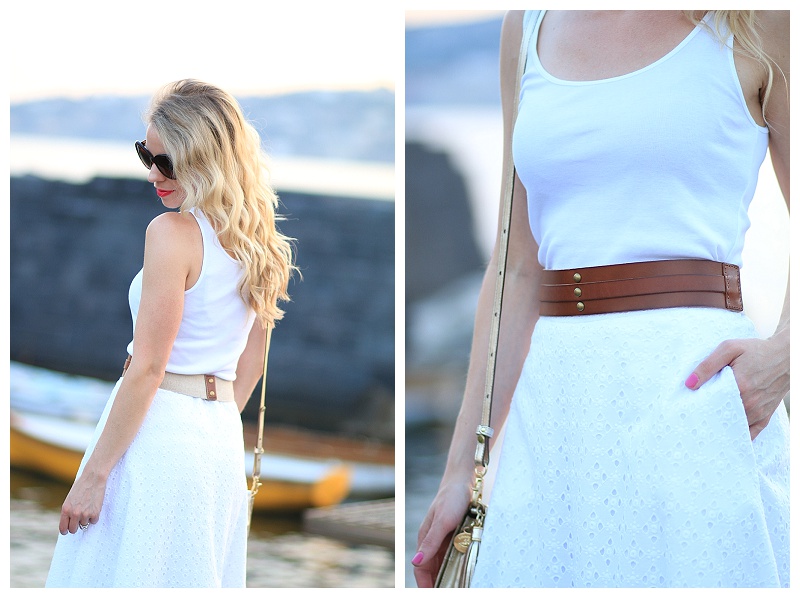 A cognac leather belt ties this ensemble together by breaking up the monochromatic white color scheme.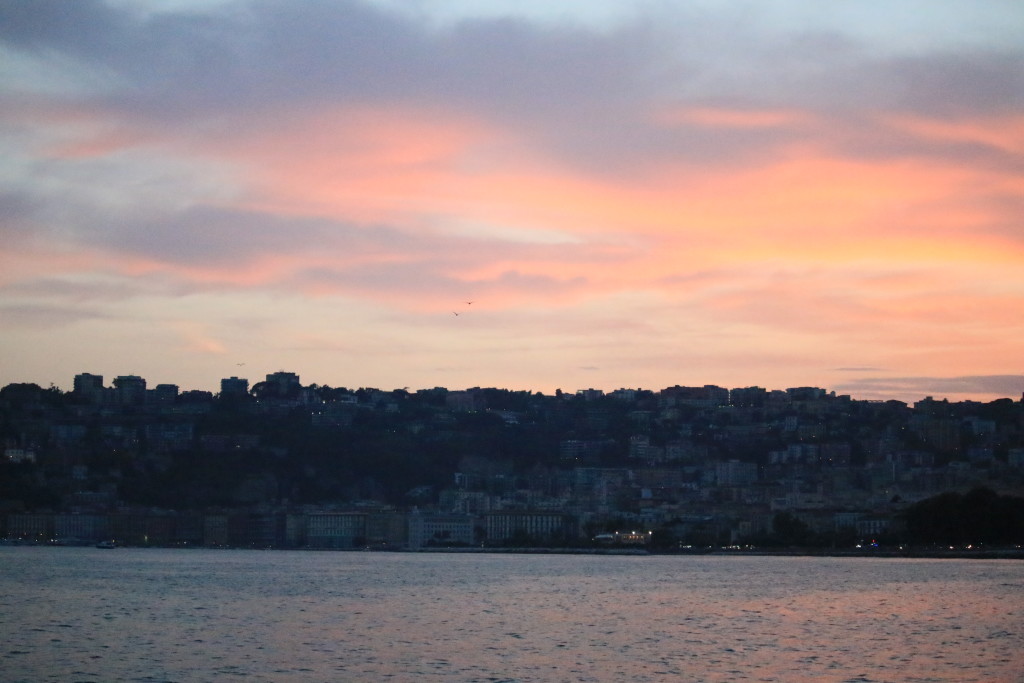 We finished our shoot with an incredible sunset over the city–they definitely don't disappoint in Naples!
Linking with Living in Color Style, Stylin' in St. Louis, Happiness at Mid-Life & Rachel the Hat