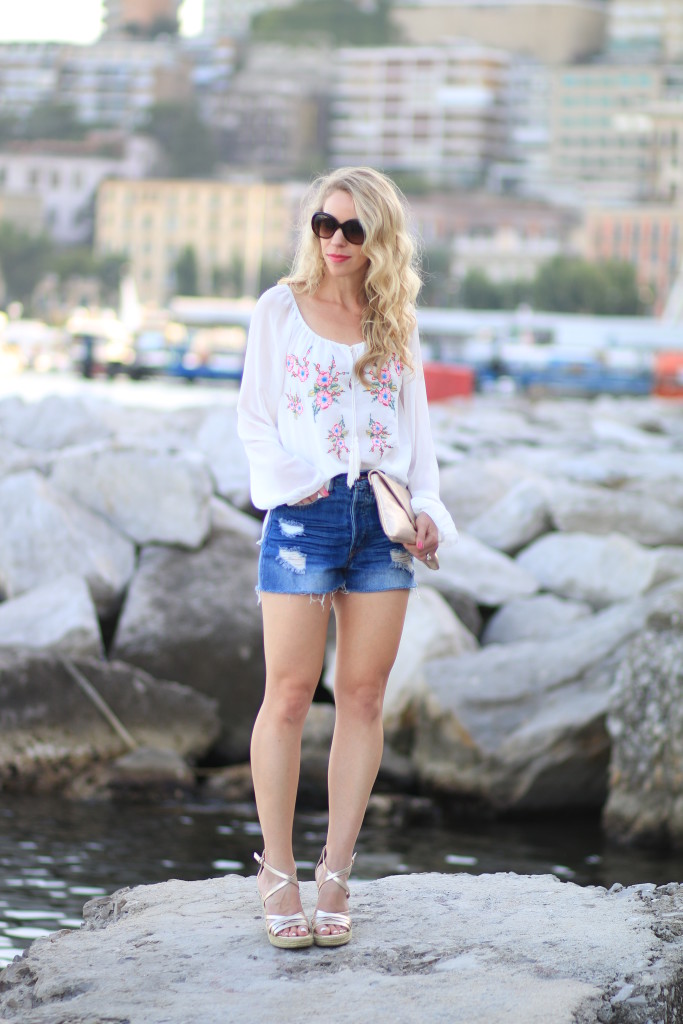 Happy Monday and I hope all of you had a nice weekend! On Friday evening we headed out for dinner at our new favorite pizzeria in Naples, and I would have shared a photo of it on this post, but by the time we thought about pictures, the pizza had been devoured! Before dinner, we stopped by the waterfront, which is known as Lungo il Mare (along the sea) to snap some photos and watch the boats go by.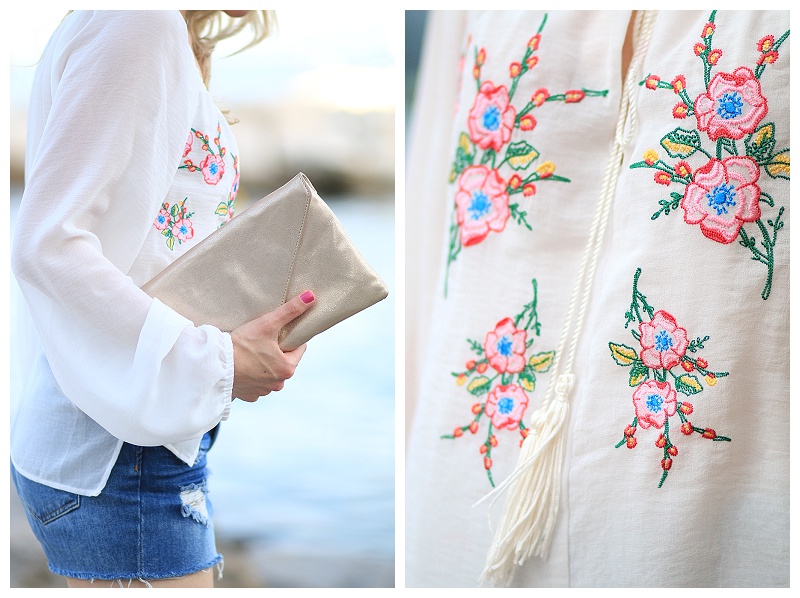 I am excited to feature a bohemian-style look from my collaboration with Single Dress, a beautiful brand I recently discovered that offers many unique pieces, like this floral embroidered peasant blouse. According to their website, the goal of the brand is to "reaffirm every woman's zest for life, romance, and luxury" and if you browse their collection online, you'll notice everything is the perfect blend of feminine and flirty.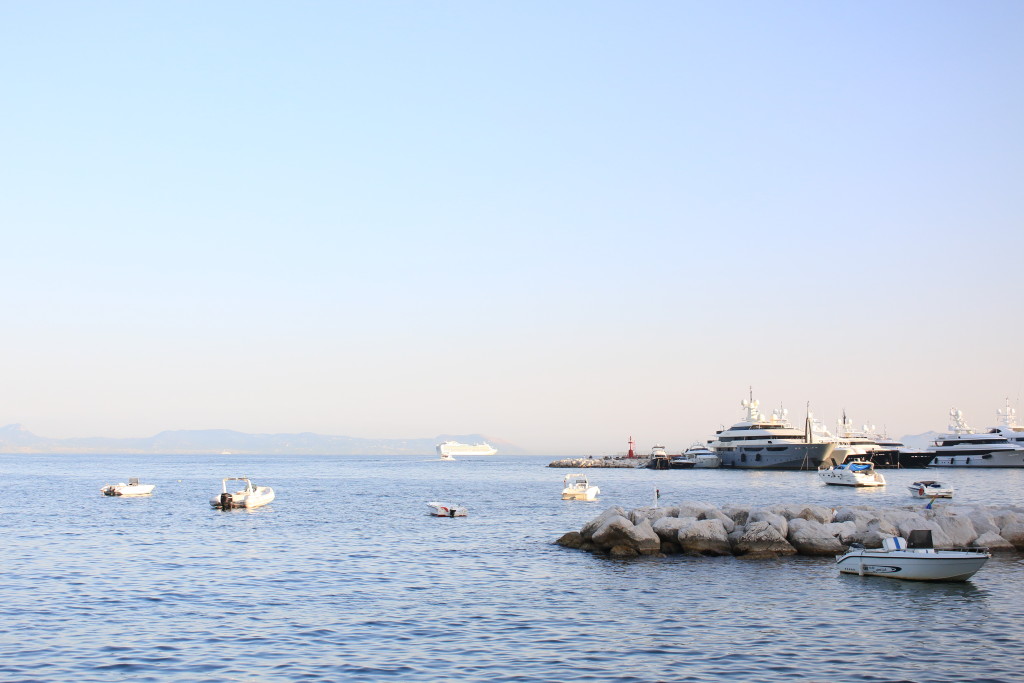 Boating is a popular pastime in Napoli, and even Tom Cruise keeps a yacht docked here (sadly, it wasn't around for photos this time!) It was a little hazy, but in the distance is part of the Amalfi Coast.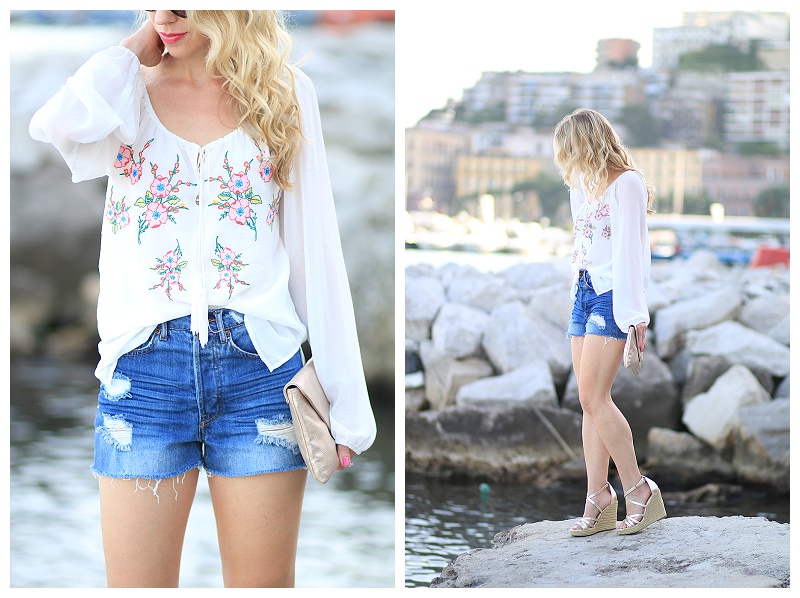 Pairing this blouse with denim cut offs made my outfit a little more casual, but wearing it with a pleated maxi skirt would also be ideal for a romantic date-night look.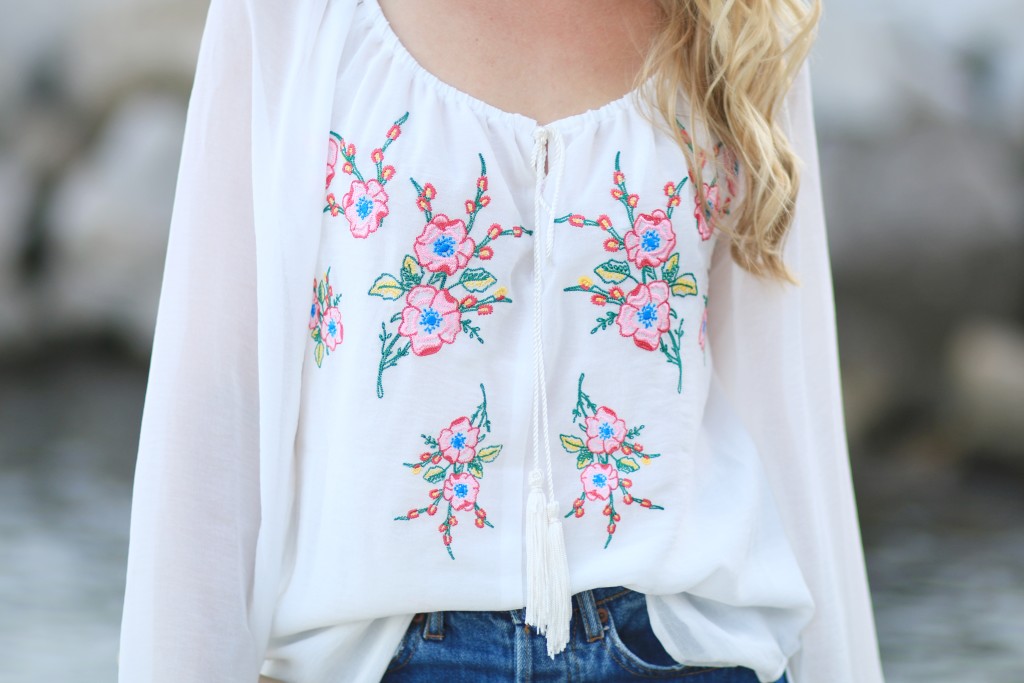 Even close-up photos do not give enough justice to this gorgeous embroidery –it reminds me of the delicate vintage embroidery you can find in antique stores, which I have always loved.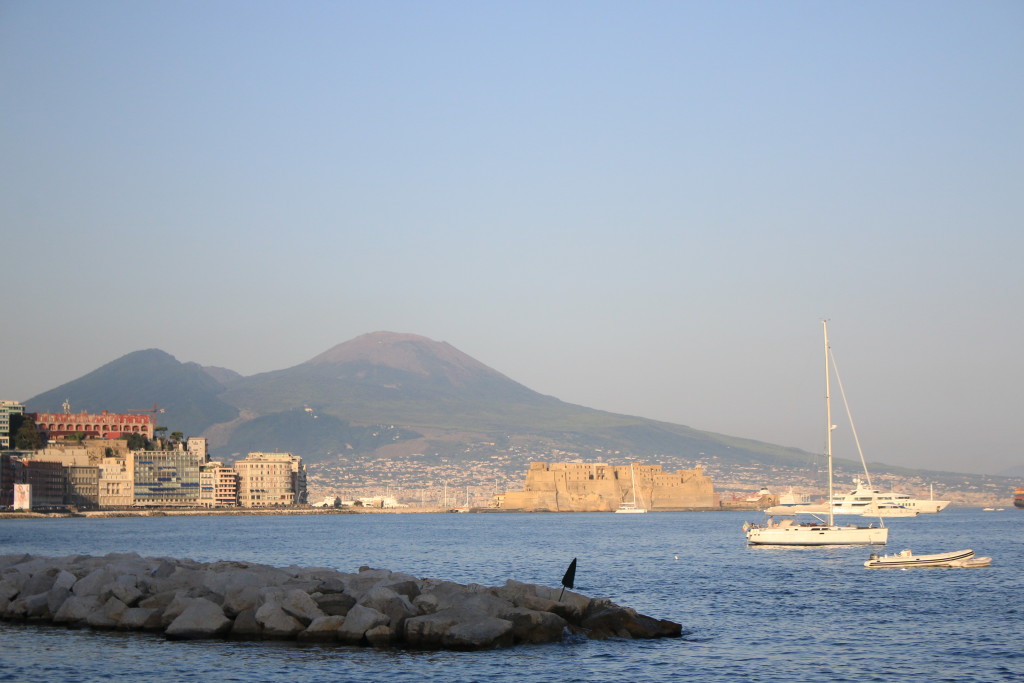 If you look eastward from the waterfront, you can see Mount Vesuvius in the distance, as well as one of Napoli's famous castles, Castel dell'Ovo (more photos of that to come!)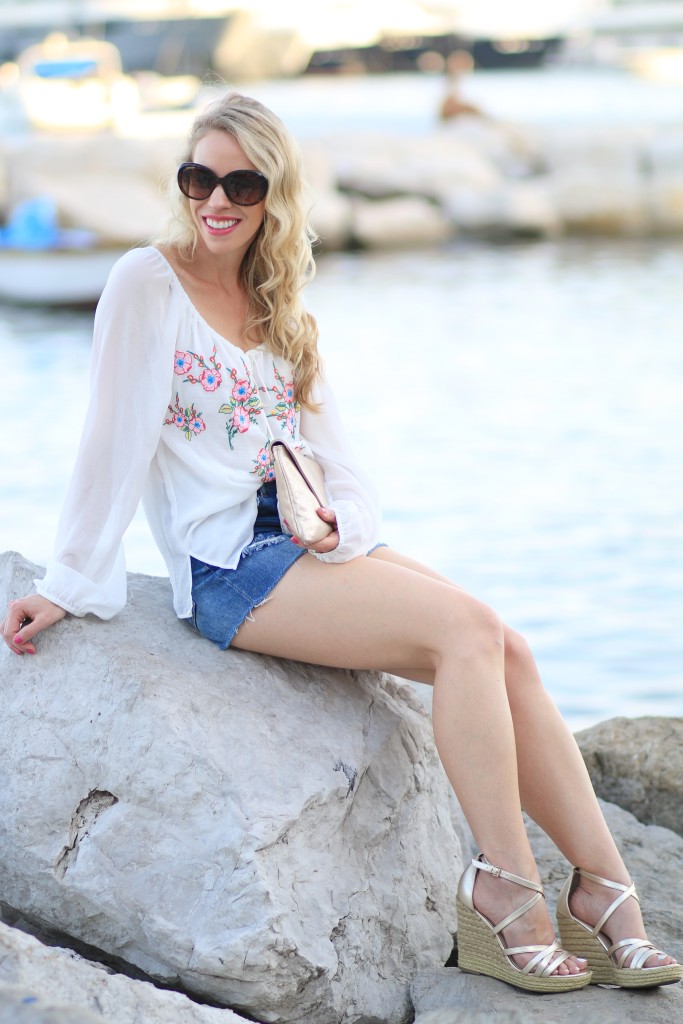 The rocks flanking the waterfront are gigantic, making them easy to walk across or use as a temporary seat!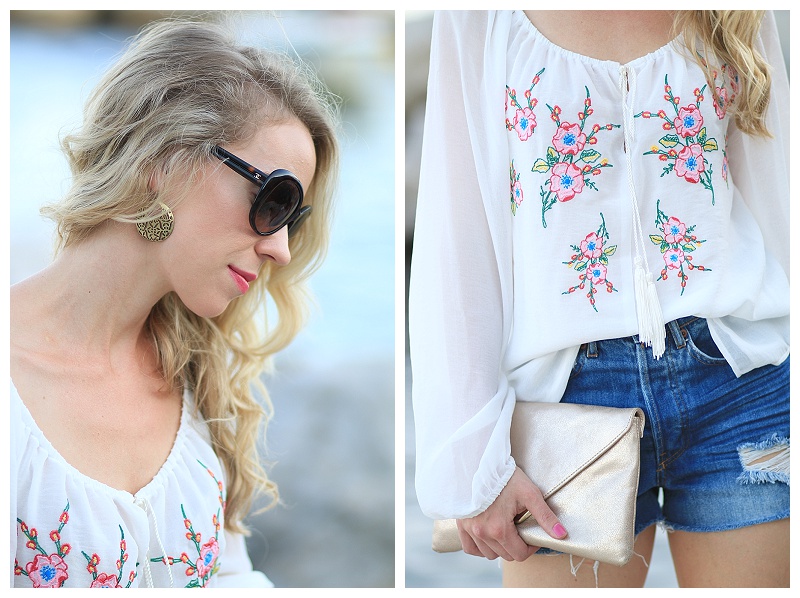 In addition to my sandals, gold details in the form of metal earrings and an envelope clutch completed this date night look. For daytime wear, I would simply swap the wedges for gladiator sandals and opt for a crossbody-style bag.
Linking with More Pieces of Me, Sincerely Jenna Marie & Still Being Molly