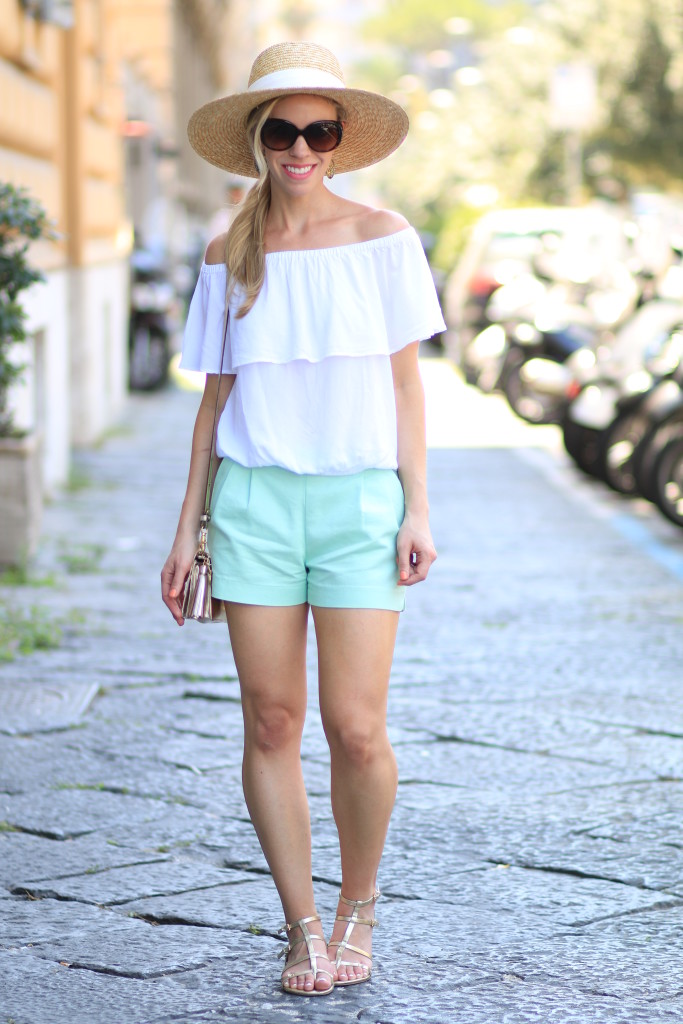 Happy Monday and I hope all of you enjoyed your weekend. We made a quick trip south to Naples on Friday to check out the area before we head back for a longer stay at the end of this week. I concluded that the best parts about Napoli are the close proximity to several islands (hello, Capri and Ischia!), as well as the food–I had the best pizza of my life for dinner while we were there!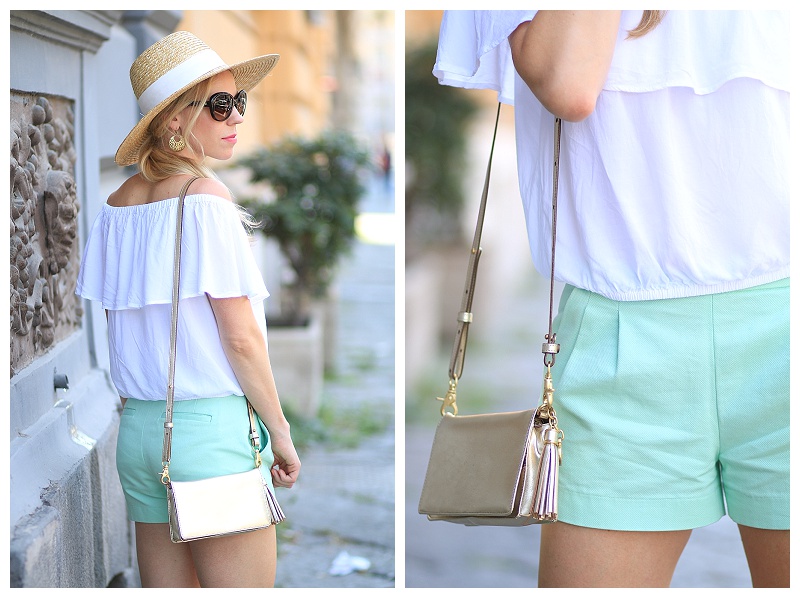 Unfortunately it's impossible to escape the heat anywhere we go right now, and in Naples, the humidity from the ocean combined with the high temperatures made the day a scorcher. Even though I was feeling anything but cool during this shoot, I tried my best to convey the vibe with a breezy off-the-shoulder top and lightweight shorts in icy mint.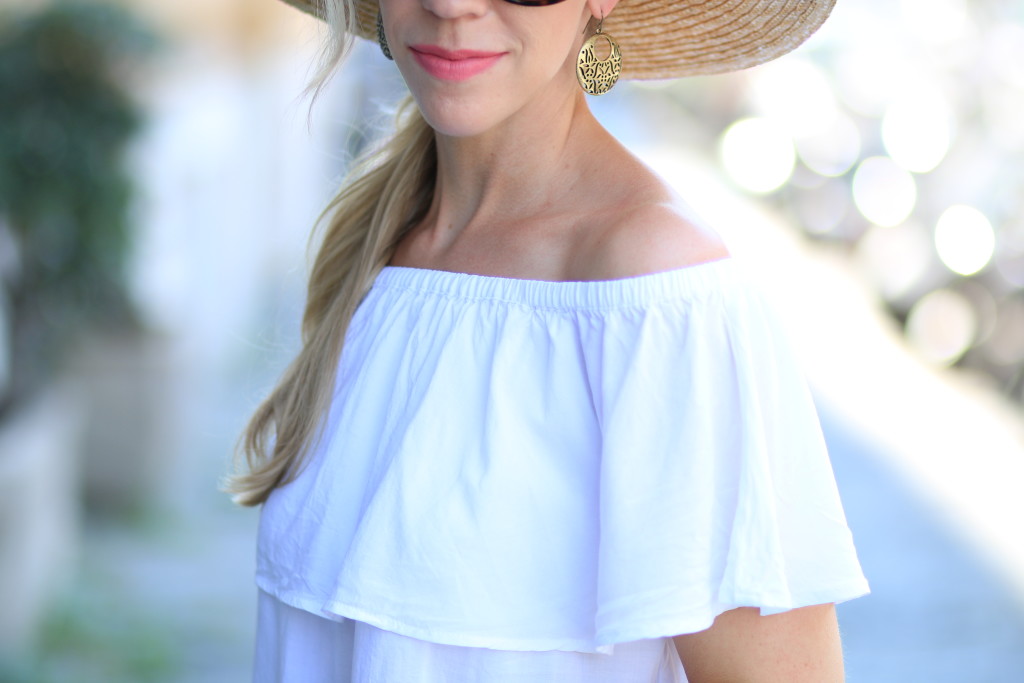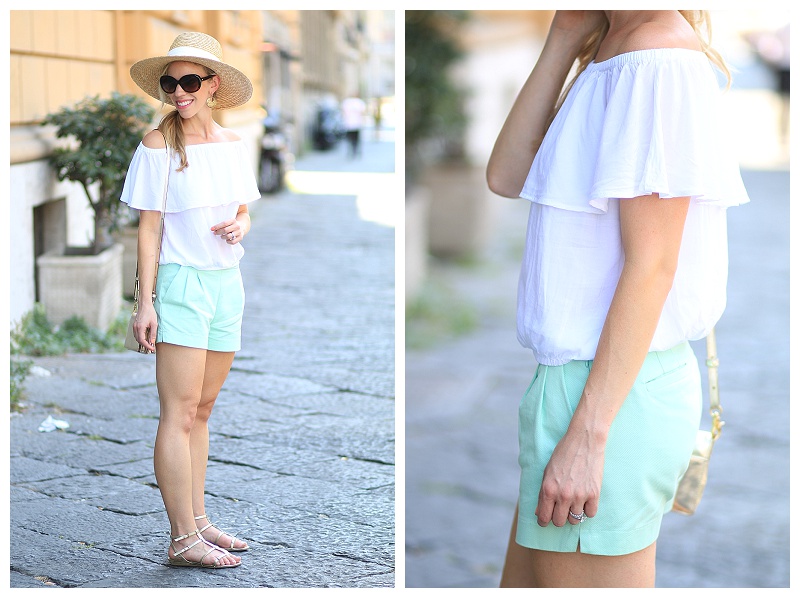 I love how off-the-shoulder styles have made a comeback this summer, and crisp white is so easy to wear with everything. Although worn casually here with shorts, I relied on my favorite gold bag and gladiator sandals for a little extra polish.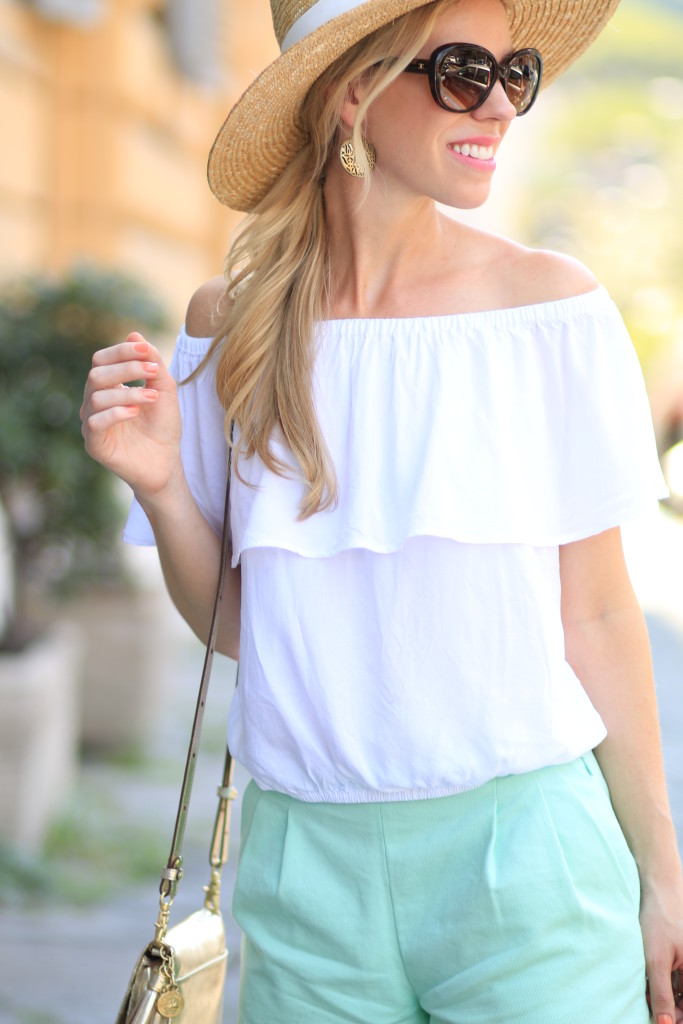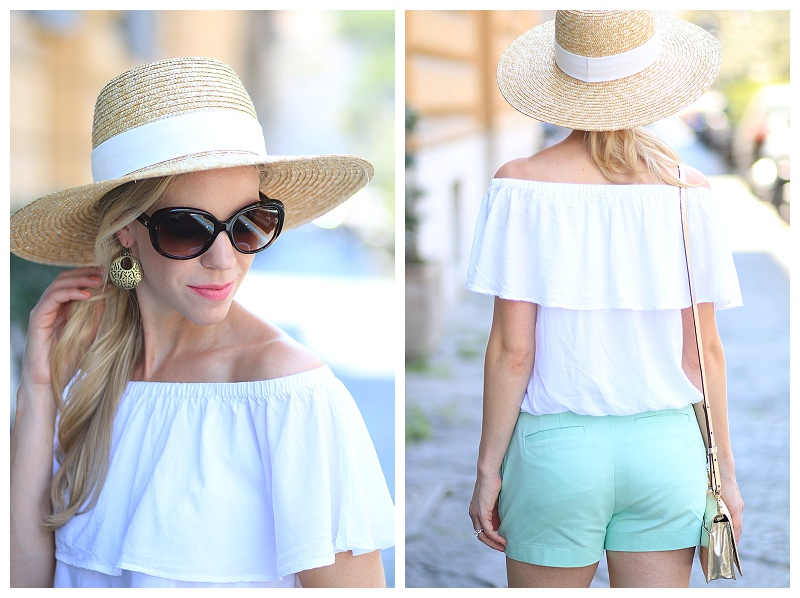 A wide-brimmed straw hat, oversized sunnies, and brushed gold earrings were the final touches for this bohemian-glam look.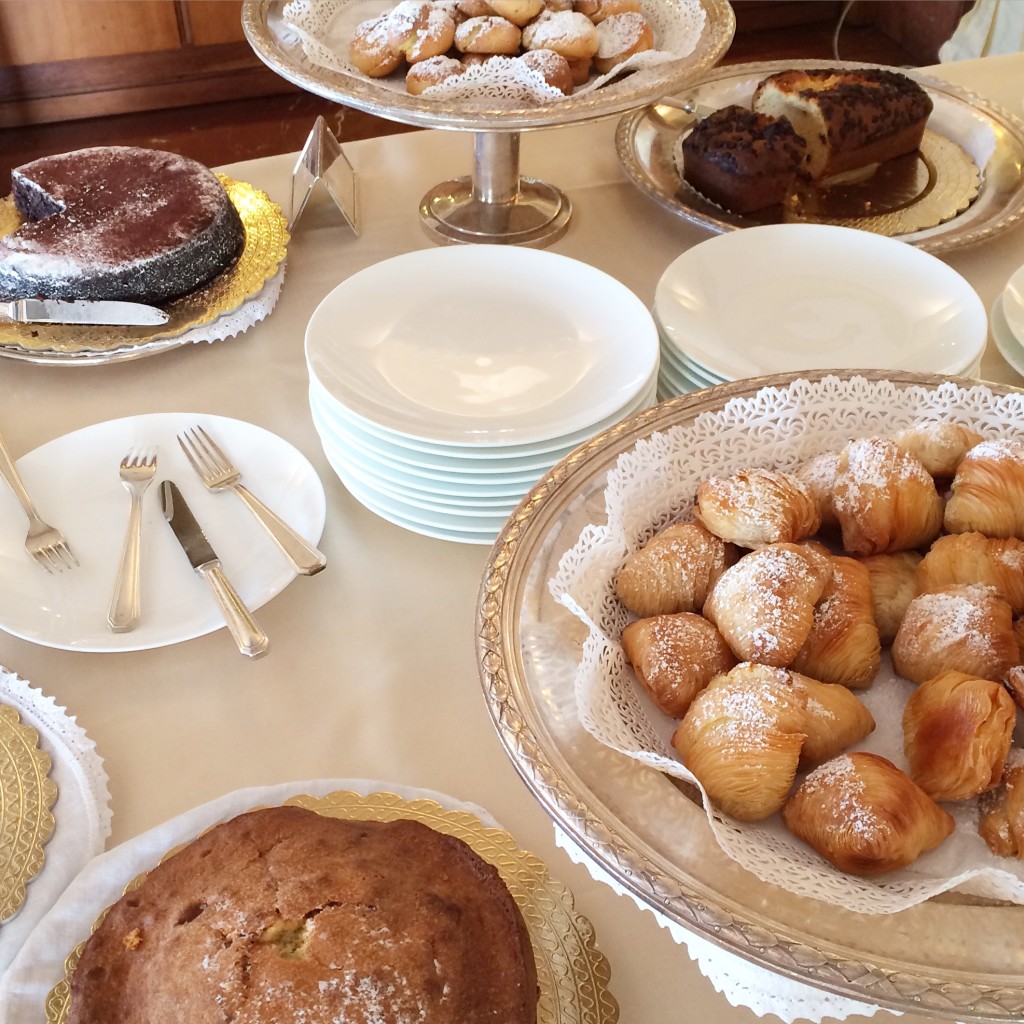 Here are just a few of the traditional Neapolitan sweets we got to sample during breakfast at our hotel–everything was absolutely delicious (especially that chocolate chip bread in the back right corner!) I can't wait to return just for the incredible food, but I will definitely have to summon my willpower not to go too crazy. Follow along with me on Instagram @meagansmoda and you'll be sure to see more delicious eats while I'm there!
Linking with More Pieces of Me & Still Being Molly