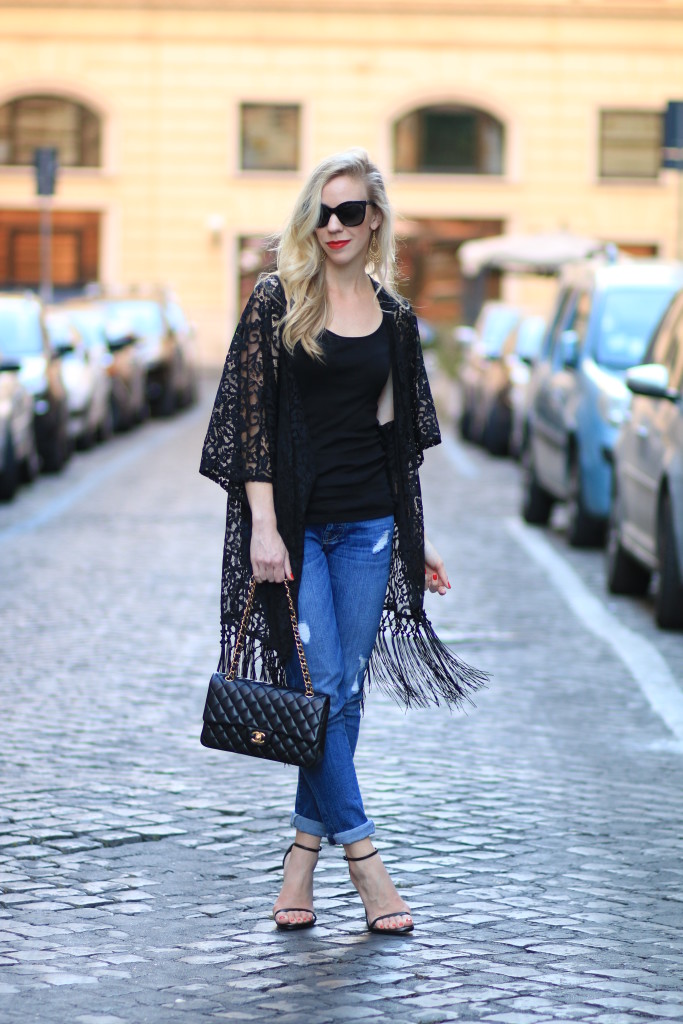 Happy Monday everyone, and I hope all of you had a great weekend! My husband was away for a work trip, so to be honest, I spent most of mine inside in the air conditioning with a good book because it is just SO hot here in Rome. It's been over 90 degrees for the last few weeks and shows no signs of slowing down–in fact, it's going to get even hotter by the end of the week! Ugh, is it fall yet?! The Nordstrom Anniversary Sale has gotten me even more ready for the new season with all of the pretty new boots and sweaters on sale, but for now, I'll have to keep dreaming. Sometimes, if it's cool enough in the evening, I'll slip on a pair of jeans for dinner, or a light scarf to keep the mosquitoes at bay (bugs LOVE me). This lace kimono provides the perfect extra layer for summer nights, while still being breathable in warm temperatures.
Fringe is not only fashionable, but fun to wear–I love how these tassels swing with every movement.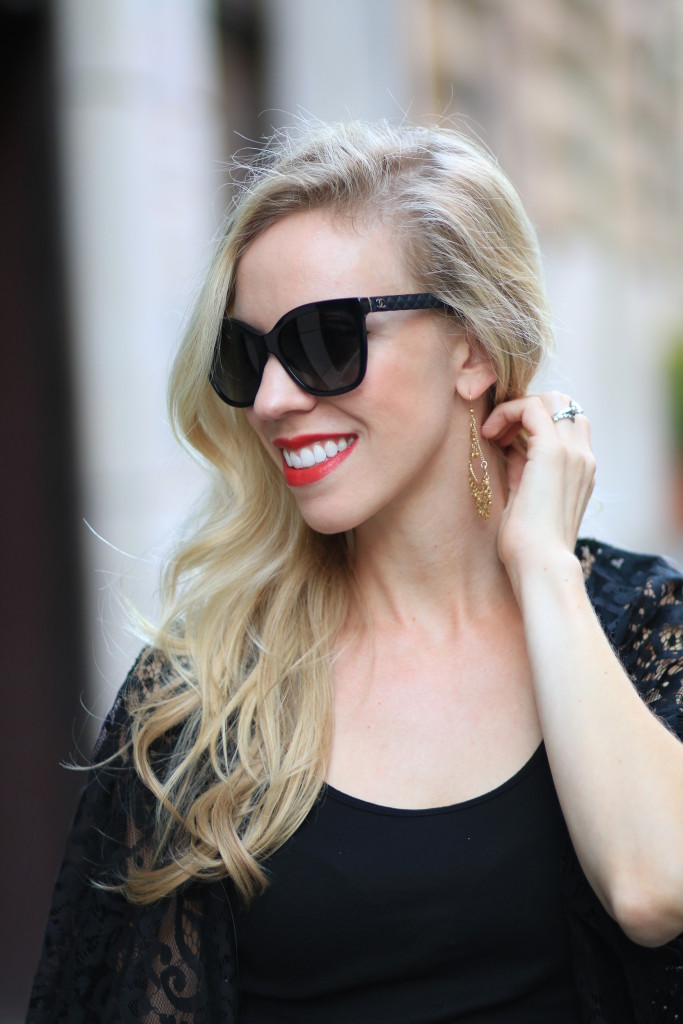 Wearing my new favorite red lipstick: 'Envious' by Estée Lauder–the perfect blend of blue and orange tones (plus it makes your teeth look super white, which is always a bonus!)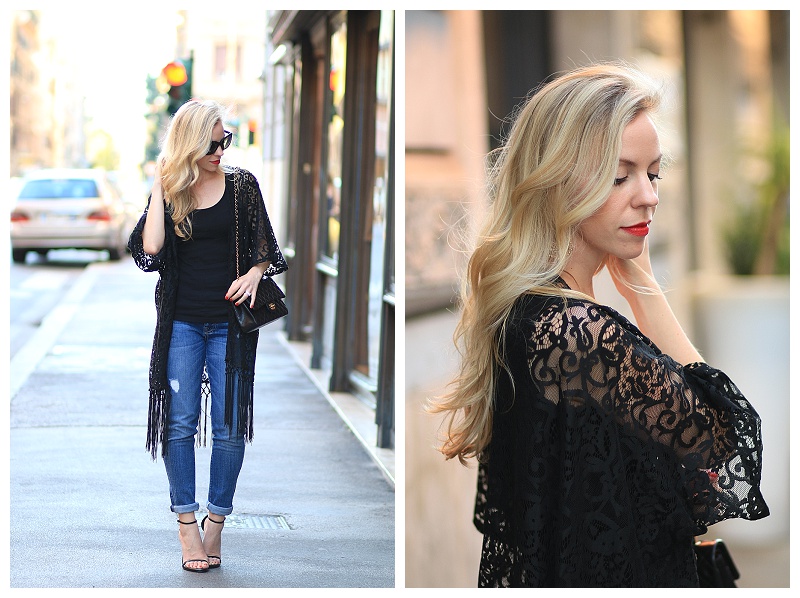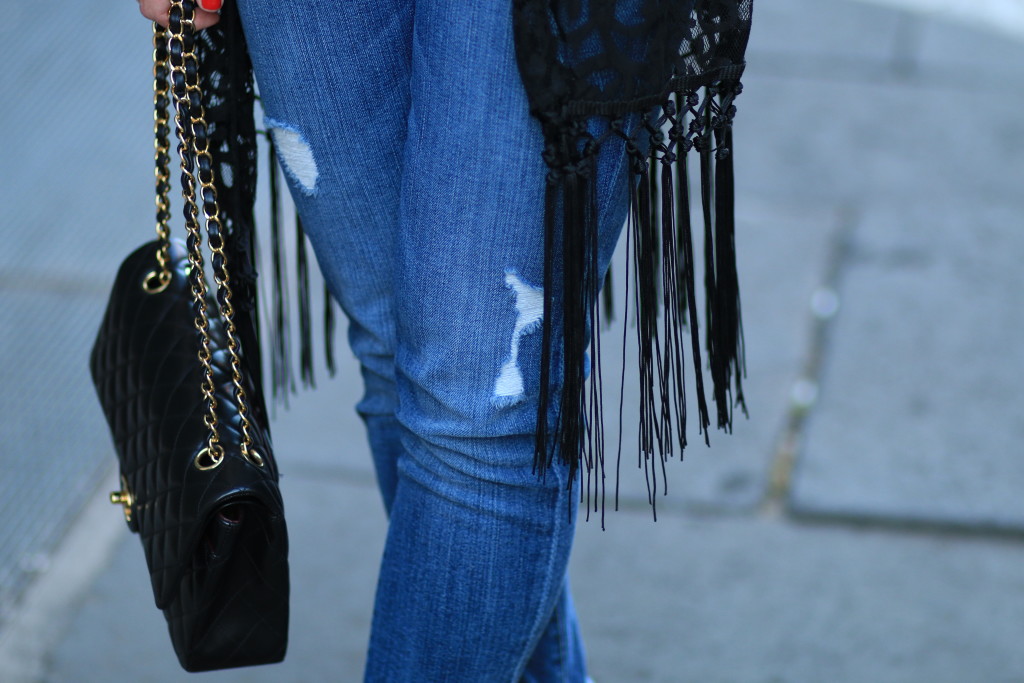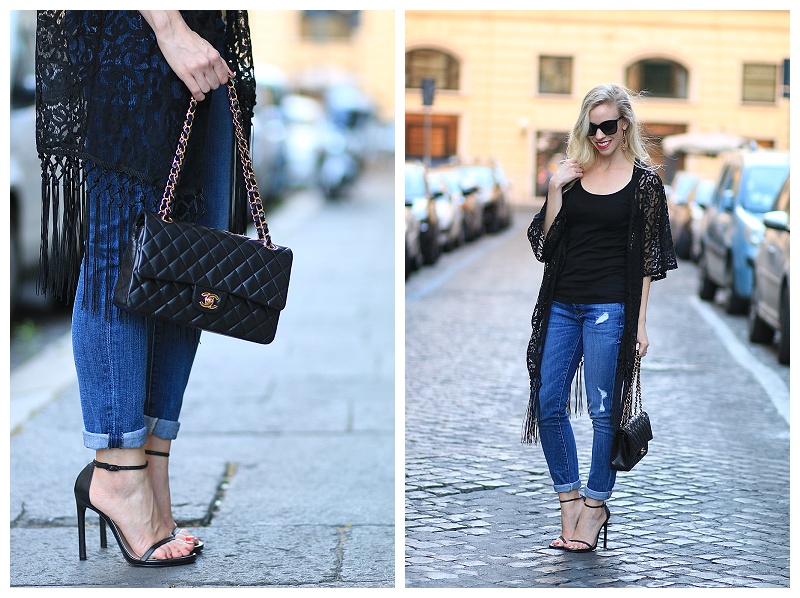 Strappy stilettos and a quilted bag in black leather are simple, yet elegant accessories, and don't take away from the intricate design of the fringed top.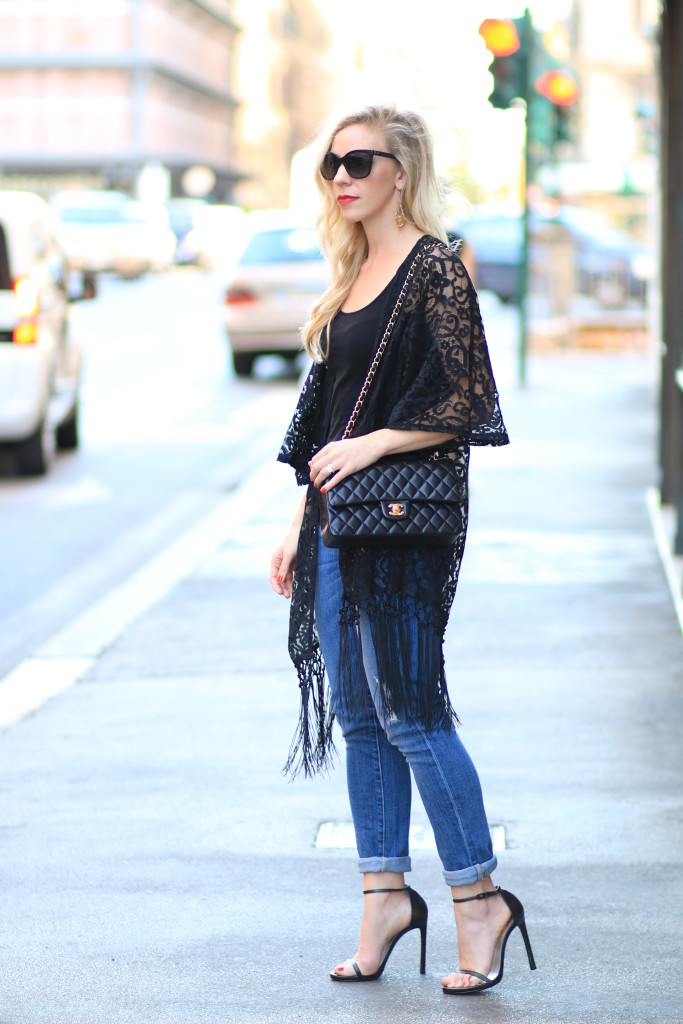 Worn with distressed boyfriend jeans, this kimono has a casual feel, but I also think it would be beautiful worn over a dress or belted at the waist with a pencil skirt for more ladylike appeal–I'll have to try one of those combinations for a future post!
Linking with More Pieces of Me & Still Being Molly