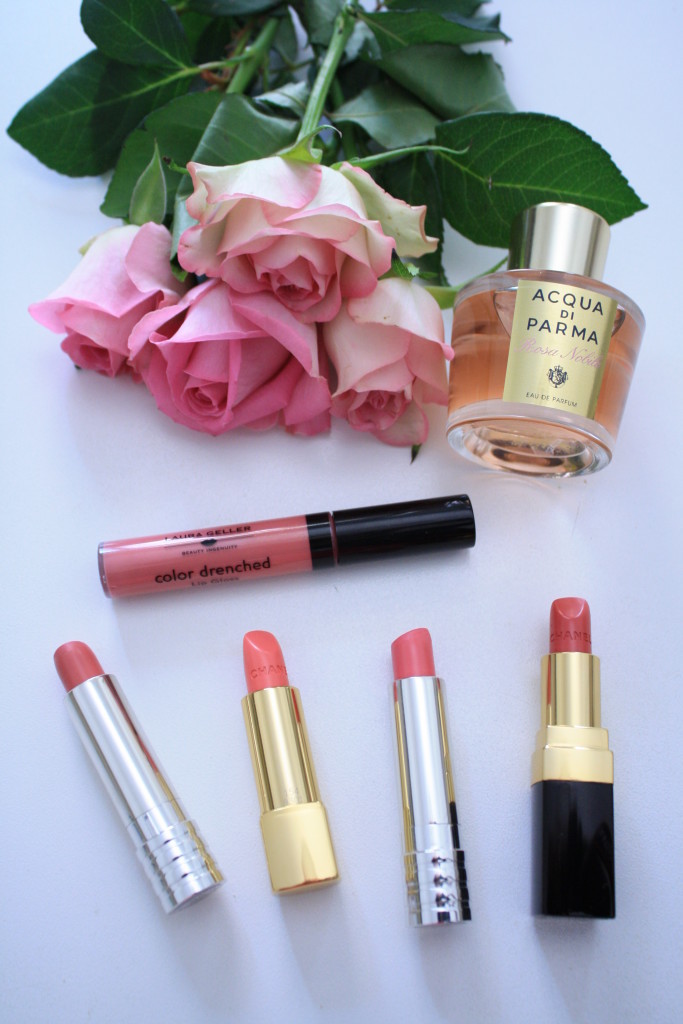 With the arrival of spring, I've been finding beauty inspiration from one of my favorite colors: pink. The new season not only calls for lighter clothing, but the same principle also applies to my makeup routine with less dramatic color and more natural hues.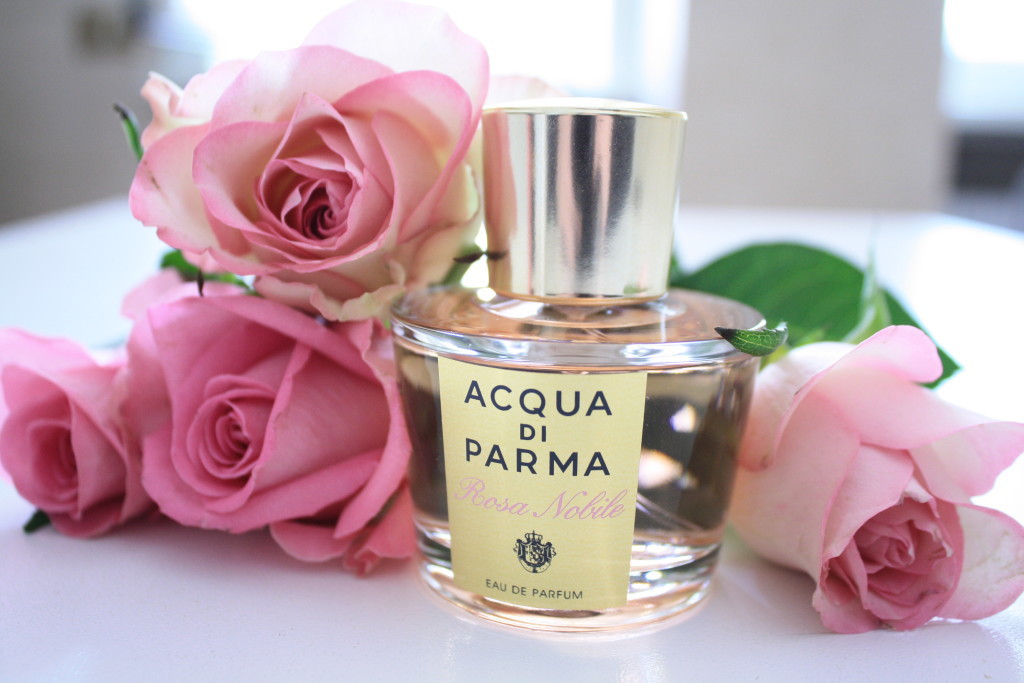 After one whiff of this intoxicating perfume, I was sold. This is the first time I have tried a scent from Acqua di Parma, which is made here in Italy (Milan, to be exact) and it certainly won't be the last. I'm typically not a huge fan of floral scents, but with 'Rosa Nobile' I only smell pure authentic rose. My first whiff was like inhaling from a fresh bouquet, which is pretty accurate considering one of the top notes is the centifolia rose that is harvested in Italy for its sweet scent. This elegant fragrance is fitting for special occasions, but I've also found it to be the perfect spring scent I reach for daily. Acqua di Parma rose perfume is available at Sephora.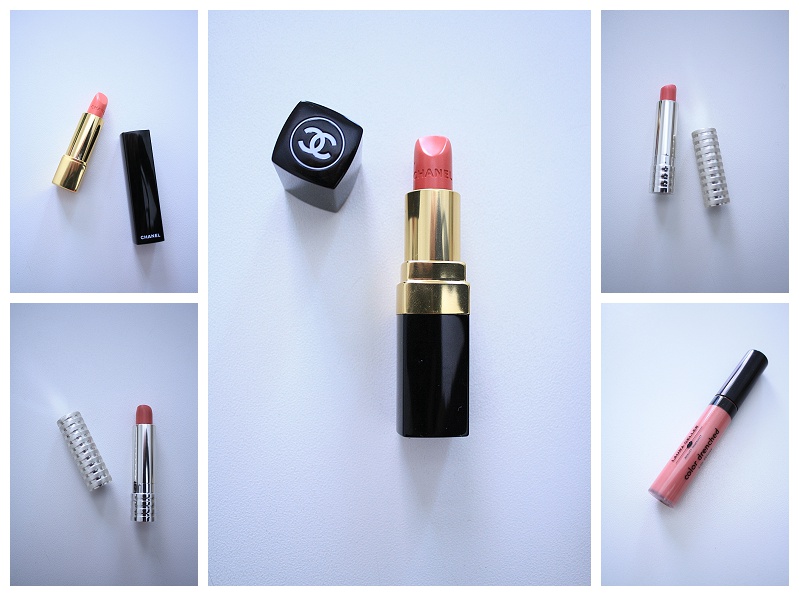 Whether it's light or bright, pale or bold, matte or glossy, pink is hands down my favorite lipcolor for this time of year. I wanted to share these beautiful new shades with a mini review of each color below. I apologize if the photos of my lips look a little grainy–I had to take those with my iPhone!
Top left: Chanel 'Badine'
Bottom left: Clinique 'Beauty'
Center: Chanel 'Edith'
Top right: Clinique 'Petal'
Bottom right: Laura Geller 'French Press Rose'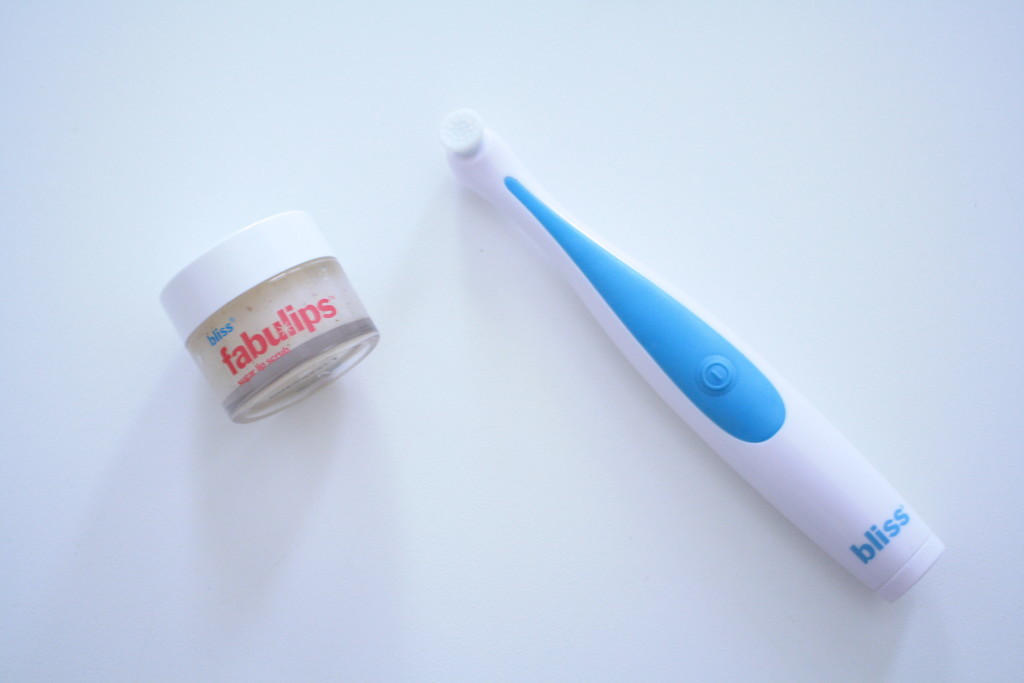 Before I apply lipstick, I almost always reach for this handy lip exfoliating tool from Bliss to prep my lips. I'm sure you may be thinking, 'Why bother paying for a lip exfoliator when I can just use my toothbrush?' Trust me, it's not the same–I've tried that, too. This little set is worth the money, plus I've had mine for over a year and just changed the battery for the first time a few weeks ago. An exfoliating system is seriously the best for making a smooth, even palette for my lipstick and also makes a huge difference in how the color stays throughout the day–no flaking or cracking when I use this!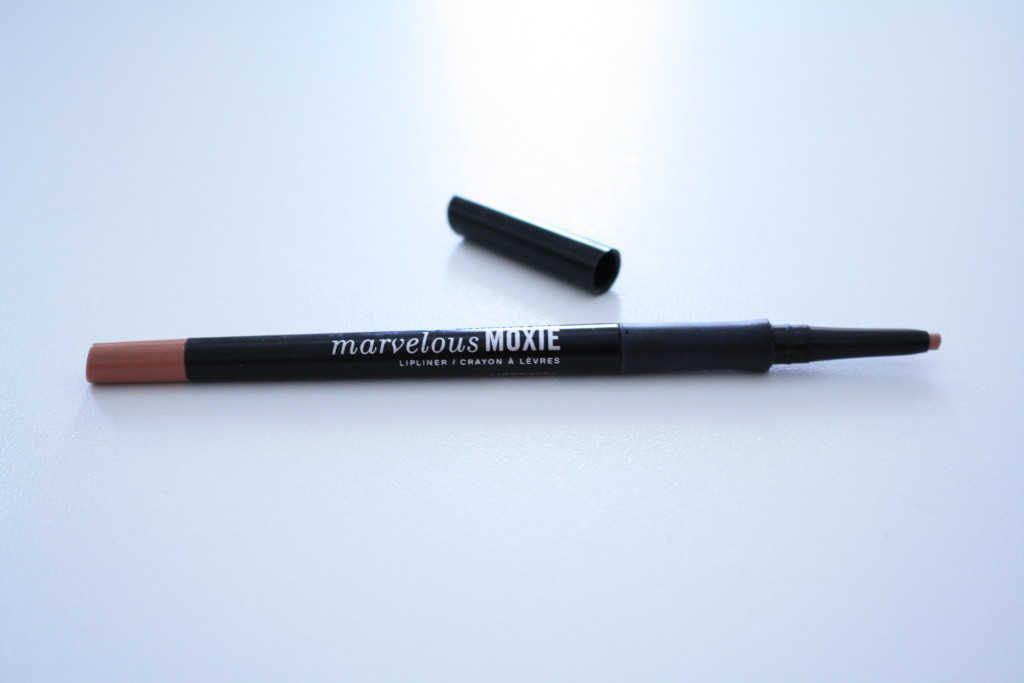 Although I own multiple lipliners in different colors, this liner from BareMinerals in 'Liberated' is a universal nude shade that works with any lipstick, so I always have it handy. I'm wearing it with each of the lipcolors below.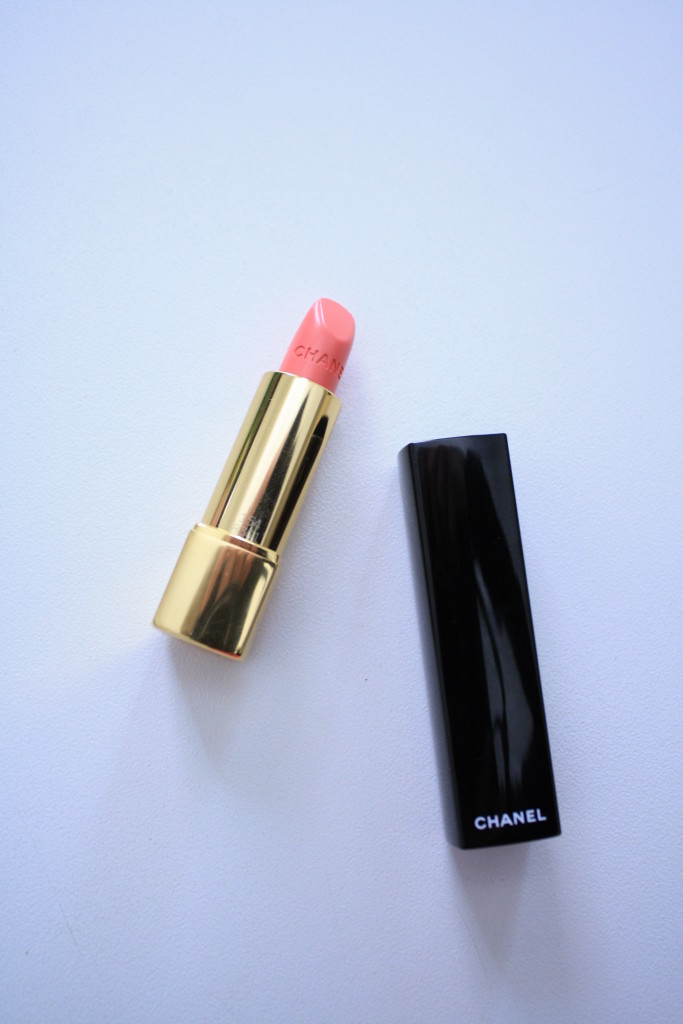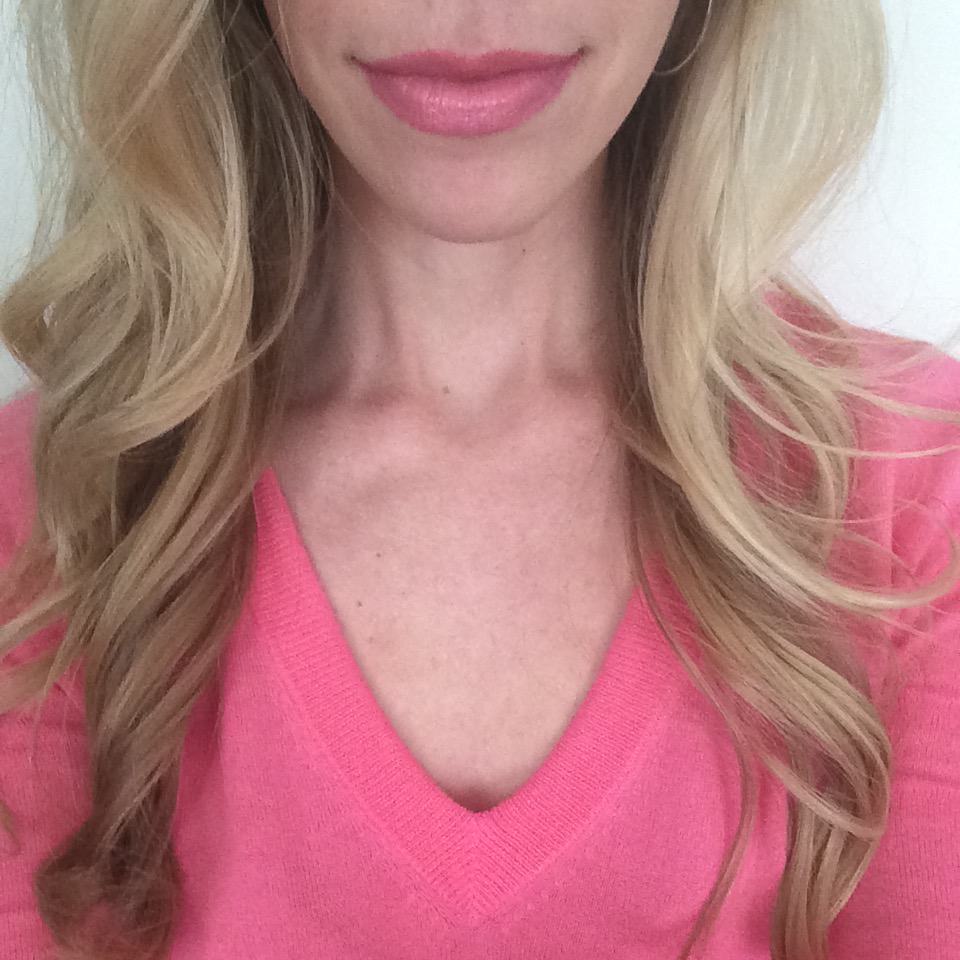 Starting with the lightest of the pinks is Chanel 'Rouge Allure' lipcolor in 'Badine', which looks brighter in the tube than it does on lips. This is a sheer pastel pink, very light and perfect for everyday wear or when you want to go a little heavier with eye makeup.
Worn on the blog here
This gloss, Laura Geller 'Color Drenched' lip gloss in 'French Press Rose', is the prettiest milky pink shade with little flecks of shimmer throughout. Just like the name, this product provides full coverage and leaves lips drenched in color, giving them a fuller appearance.
Worn on the blog here
I was really excited to try Clinique 'Long Last Soft Matte' lipstick in 'Matte Petal' because it had such good reviews and while I absolutely love the color (cool-toned baby pink), the formula isn't the best: it's one of those lipsticks that has the tendency to settle into fine lines and cracks on lips, so with this one, I definitely recommend using the exfoliating kit I mentioned at the beginning of the post! When applied on smooth lips, it really is gorgeous: definitely noticeable yet not overpowering.
Worn on the blog here and here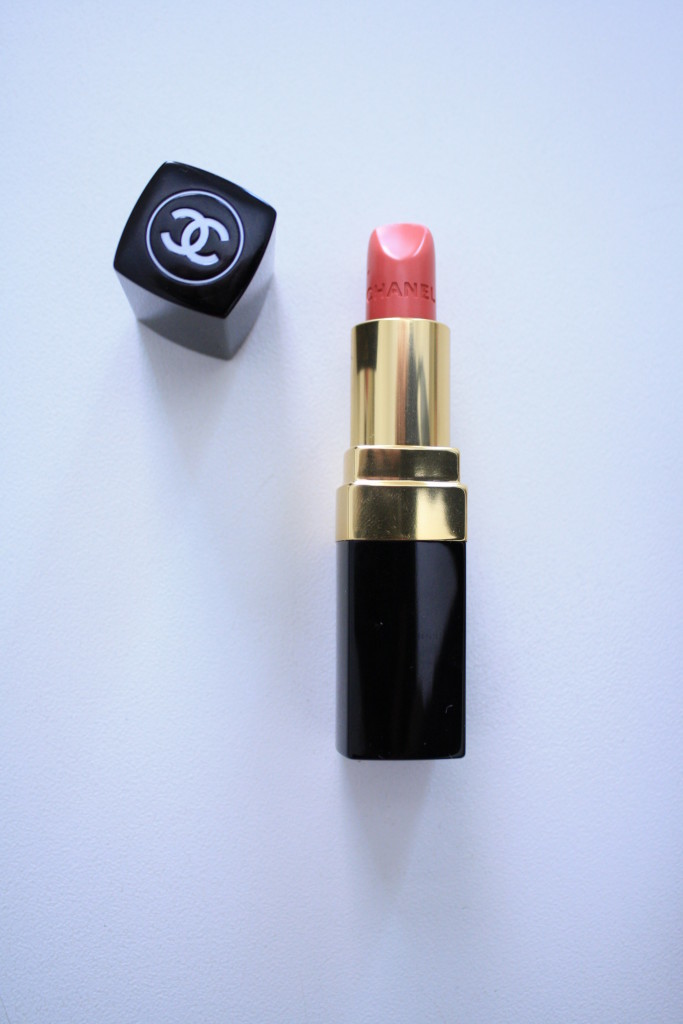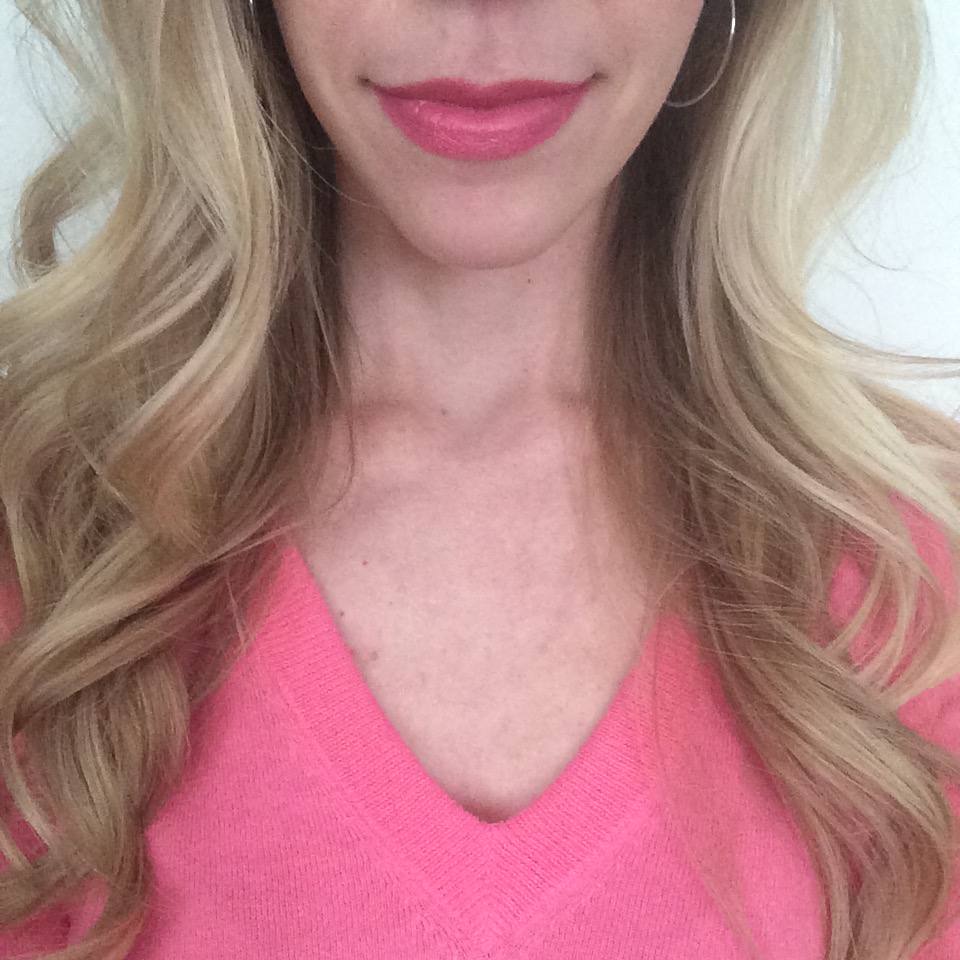 Chanel 'Rouge Coco' lipcolor in 'Edith' is my favorite pink out of everything I've tried lately. The formula is super moisturizing yet incredibly long-lasting (how often does THAT happen?!) and the color is just perfect: not too light and not too bright, but simply the ultimate pink. Hints of both cool and warm undertones make this shade wearable for many skin tones. Whether for daytime or date night, I've found myself wearing this lipstick more than anything else lately.
Worn on the blog here and here
The darkest of the pinks I am reviewing today is Clinique 'Long Last Soft Matte' lipstick in 'Matte Beauty' which is a classic rose. The formula is much smoother than the 'Petal' shade and I had no issues with product settling in fine lines. It provides even coverage and lasts a very long time. Since this is a warmer pink shade, I have a feeling I will be reaching for it more often in late summer/early fall.
Worn on the blog here and here
Linking with The Pleated Poppy, Because Shanna Said So & Sun Fun Fashion